Make Time to Connect – 20% Off
Enjoy 20% off our Room Rate with the ability to move your stay date, at no charge, should...
Weddings
Wedding Philosophy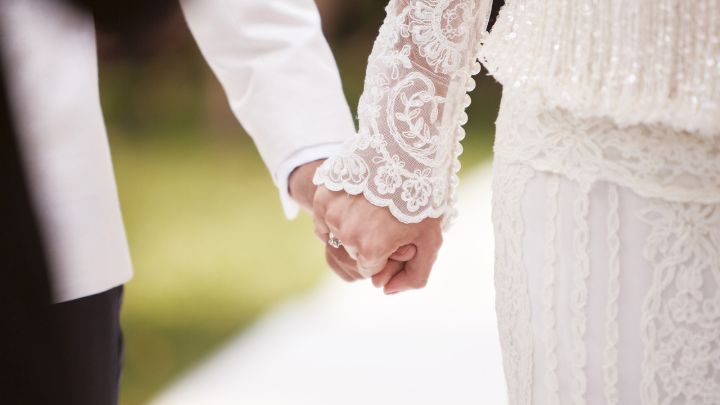 Our wedding philosophy is one simple word: yes. Whatever your wildest dreams, no matter how large or small, intricate or simple your wedding vision, our approach is always 'yes, we can do that.' Yes is a word that flows into our attitude and devotion towards making your ideas a reality. Yes, with absolute certainty, we can make your wedding wishes come true.
Our experts will take care of your every need from the moment you contact us, to your farewell hug when you bid us goodbye. They know how you feel, they understand that your wedding is a unique reflection of you. With their vast experience they'll add the special, individual touches that make your day truly yours. Together we will build you the perfect wedding plan, a singular, exclusive experience that you will never forget.
The Four Seasons world is a family where trust, love and attention to detail create an atmosphere of luxury, comfort and ease. Every member of staff is mindful of the fact that this is your special moment, your time, your memory, your special day. Weddings are our passion and yes, you are special to us. Yes, you can have anything you want. Yes, your wedding will be exquisite.
Testimonials:
"I have no doubt in my mind that our wedding was as beautiful, as perfect as it was, because of Alessia Magni's hard work. She listened to us and what we wanted and she made it all come true. She always had time to discuss any questions we had and always suggested beautiful ideas. Her professionalism and how much she cared about us made us feel at home. She became our friend and we right away knew we were in good hands."
"I knew that I could entrust my wedding into Elisa's and Alessia's hands. I knew they would think of everything, I knew if something went wrong they could fix it. With something as important as this I tend to get very anxious and I didn't want to be panicky on my big day. They were so reassuring."
"Elisa was absolutely wonderful! I knew I could trust her with the most important day in my life and she also knew exactly what we wanted and how to keep us calm and enjoying nothing but the moment. She made us feel at ease and literally took care of everything, we are so grateful for all she did for us!"
"The hotel staff took care of every wedding detail. Even when it involved an event off the property they guided us and shared the experience. The team made our wedding dream become a reality and we would never have managed it without Elisa."
"We loved the service. The staff was so thoughtful – they even made sure that my husband and I had time to eat throughout the night!"
"We loved how organized they were, every event was so smooth."
"During the planning stages when I was at home and worried, I often wrote to ask questions, the Four Seasons Florence replied to me quickly and fully so that I didn't have to worry. They always supplied full details."