While Florence is a parent paradise known for its magnificent art and architecture, this Renaissance city offers engaging activities for children of all ages. From gardens galore to bustling piazzas, there's no shortage of places for families to play together. Nest at Four Seasons Hotel Firenze—a beautifully renovated palazzo set on 4.5 hectares (11 acres) of verdant garden in the city centre—where cultural highlights are a short walk away.
Take in the view
Piazzale Michelangelo makes a fantastic first stop if you want to take in the beauty of Florence. The famous square offers stunning views of the city below, as well as an opportunity for little ones to stretch their legs after the flight or drive into town.
Ride an antique carousel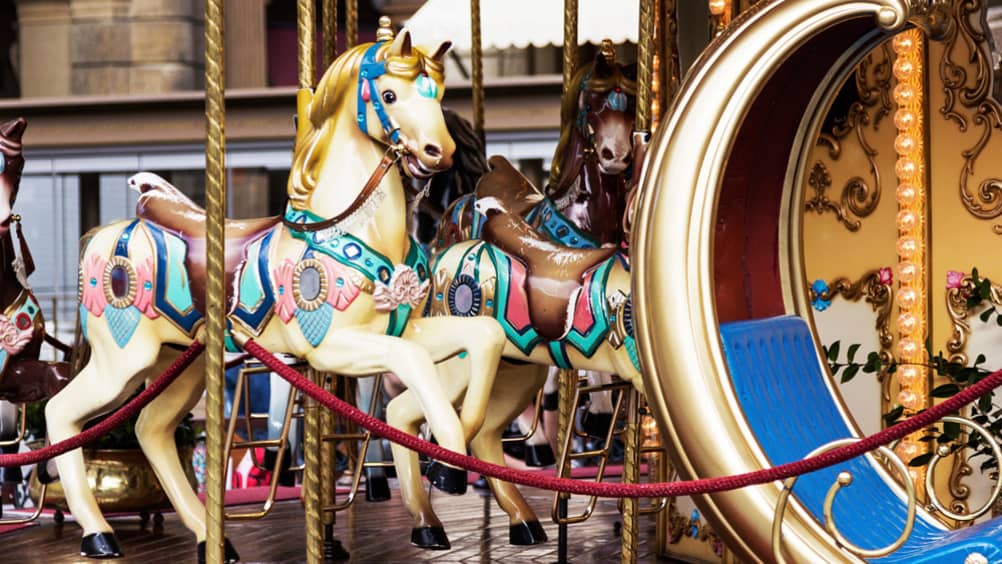 Photography prosiaczeq / Thinkstock
Piazza della Repubblica is one of the hubs of Florentine life, and the antique carousel in the square is a fine way for young travellers to take a break from sight-seeing. Just around the corner is a cheese lover's dream stop for lunch, Obicà Mozzarella Bar. Also nearby is Bartolucci, the wooden toy workshop and store where you can find coveted Pinocchio souvenirs made for generations by the Bartolucci family.
Meet art masters
Explore the art museums of Florence in small doses with children, as it's easy to be overwhelmed in the ever-crowded galleries. Michelangelo's David at the Galleria dell'Accademia is a must, and a relatively short stop. The Galleria degli Uffizi hosts many of Italy's masters in one place, including Botticelli, Giotto and Leonardo da Vinci, to name a few. Enlist the services of a kid-friendly tour guide to ensure that all ages appreciate and engage with the splendid works of art. Pre-book tickets for both museums to avoid long lines.
Try something sweet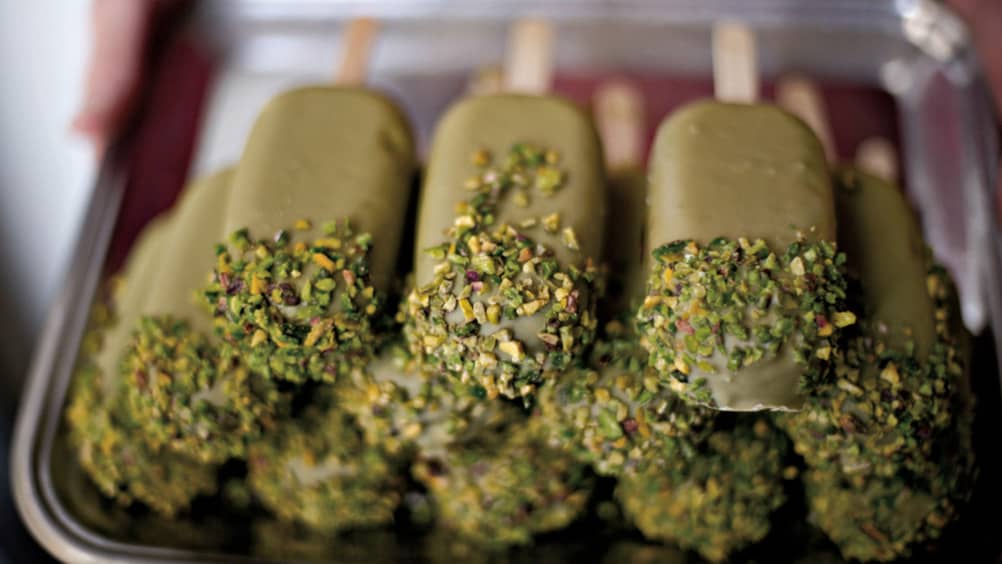 Photography Four Seasons Hotels and Resorts
Gelato is a not-so-secret weapon to help keep children smiling during a long day of touring. There is much debate over the best gelaterias in this "birthplace of ice cream," but it's safe to say that Vivoli, Grom, Badiani and Perché no! ("Why not!") won't disappoint. Locals love Gelateria la Carraia, where they stop for ice cream and cross the Ponte alla Carraia to enjoy the view as they enter the main city.
Marvel at Il Duomo
Basilica di Santa Maria del Fiore—known as Il Duomo, or the Cathedral of Florence—dominates the heart of the city with its sheer size and delights the senses with its colourful green, white and pink marble exterior. Brunelleschi's towering dome is an architectural wonder, and older kids will get a good workout climbing the 463 steps to the top. The payoff: incredible views. The adjacent campanile, or bell tower, is also worth the hike up (go early in the day), and don't miss the Baptistery with its glittering 13th-century mosaics and celebrated bronze doors by Lorenzo Ghiberti and Andrea Pisano.
Delight pint-sized fashionistas
The Gucci Museo, home to an extensive collection chronicling the heritage of the luxury fashion house, now offers CreaKids, four educational itineraries and hands-on workshops designed to help children ages 5–12 understand the evolution and importance of fashion through the ages. If you don't have time for the kids' programme or a full visit, the bookstore has a wonderful selection of child-friendly literature.
Explore the history of Florence
The Museo Nazionale del Bargello is a lavish palazzo complete with vaulted ceilings and displays of arms and armour that will captivate budding historians. Very young visitors will love Museo dei Ragazzi (the Children's Museum in Palazzo Vecchio), with its wonderful mix of stories, lavish costumes and glimpses of the lives of the powerful Medici family. The Museo Leonardo da Vinci displays replicas of the artist's inventions—the printing press, mortar cannon and gears—that will captivate children ages 5 and up.
Romp in glorious Florentine gardens
Stroll across the Ponte Vecchio ("old bridge") to Oltrarno, home to many of Florence's famous craft and artisan workshops. Once on the other side, head for the Pitti Palace and the Giardino di Boboli, where you'll find grottos, fish ponds and lush lawns. For more unfettered outdoor fun, head further up to Forte di Belvedere, a 16th-century star-shaped fort that offers endless grassy spaces, and Porta San Giorgio, a gate in the old city walls. Those walls were built centuries ago, and a hulking segment that still stands along with the gate can fire young imaginations.
Take on a culinary adventure
Cooking lessons in making pizza, pasta and other Italian specialties in the city can be organised through the Hotel's Concierge. For more culinary adventures, don't miss the Mercato Centrale, a marketplace with an impressive variety of cheeses, vegetables and meats. This is a great way to see Florentine families going about their daily shopping, sampling delectable treats along the way.
Christina Ohly Evans contributed to this article.
Four Seasons Hotel Firenze