Acerca del Destino
Dividido por el poderoso río Huangpu, Shanghái es realmente una ciudad de dos mitades. Por su orilla oriental se encuentra Pudong, el distrito financiero acentuado por una aglomeración de torres de arquitectura futurista, siendo la más alta el Centro Financiero Mundial de Shanghái.
Today
84° /29°
Thursday
90° /32°
Friday
90° /32°
Saturday
91° /33°
Sunday
95° /35°
Monday
93° /34°
Tuesday
95° /35°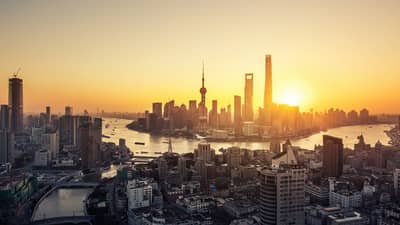 Shanghái: el paraíso de las compras
Ir de compras en "El Paris Oriental" es tanto un fenómeno cultural como cualquiera de sus otras atracciones. La escritora Jane Lasky nos ofrece una descripción general de los mejores lugares para ir de compras en Shanghái.
Leer Más
Book Early – 15% Off
Enjoy 15% off our Room Rate when you book this offer at least seven days in advance.
Book Now
Stay Longer – Third Night Free
Receive a complimentary third night.
Book Now
Shanghai on Wheels
Hop on an exclusive Four Seasons double-decker bus for a unique way to see some of Shanghai's most interesting sights.
Book Now