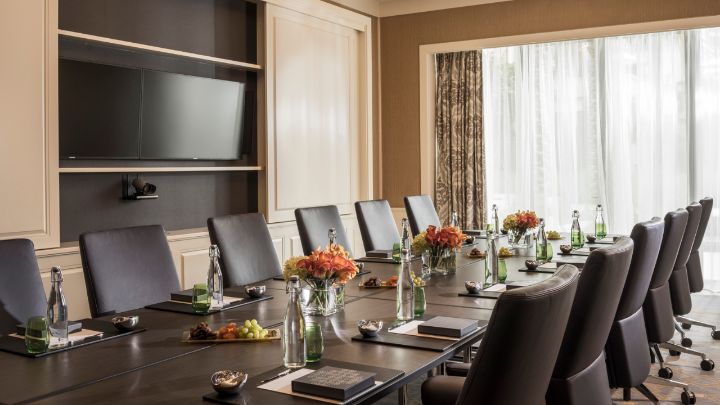 Durrah is a welcoming space for smaller gatherings of up to 12 people.
Well-Proportioned
The room offers 51 square metres (549 square feet) of space.

A Grand Entrance
The Resort's banquet facilities are accessed via a grand staircase that shimmers with seaside shades of sliver, blue and cream; a custom balustrade and cascading Venetian chandelier add drama.

Stay Connected
The space offers high-speed Internet access.

Seating
Conference/Boardroom

12

Room Features
Wireless Internet access

Size
Area
Dimensions
Height

51 m2 (549 sq.ft.)
5.45 x 9.45 m (17.88 x 31 ft.)
4.4 m (14.4 ft.)

NOTE: Chandelier height is 3 m (9.8 ft.).