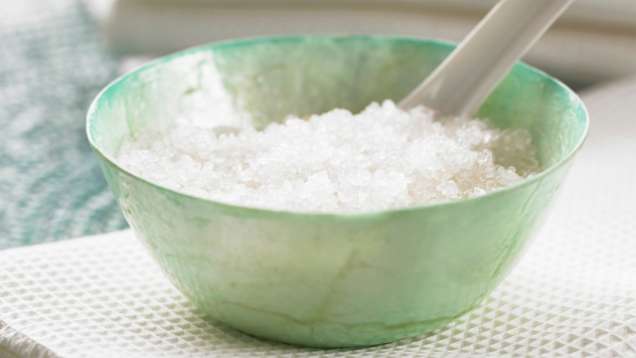 Each of our rituals is a holistically balanced set of treatments and therapies. These luxurious sensory journeys transport you, body and mind, to a higher plane. Enjoy these extended escapes on their own, or combine them with individual treatments or services for a full day of transcendence. Our Spa Manager would be pleased to offer helpful advice.
Signature Rituals
Five elements being in harmony
Experience our one-of-a-kind detoxifying and energizing signature treatment. As effective for water retention disorders as it is for total-body nourishing, you'll experience a green tea salt exfoliation, hot stone massage and purifying body mask to induce an overall sense of well-being.

Radiance
A ritual for strengthening your mind, body and spirit. We use nature's intelligence to awaken inner beauty and enhance natural radiance. This uniquely designed combination of body massage and facial begins at the feet and ends at the scalp. The journey pampers and cares for your entire body, leaving you feeling light, refreshed and extremely vibrant.
Wholeness
Begin the journey with a warm salt therapy to cleanse and re-mineralize the body. Then enjoy being cocooned in rich plant essences and botanical oils. Afterwards, face and body are massaged to stimulate the healthy functioning of the body's organs and create harmony within. By journey's end, you will feel nurtured and complete.
Specific Rituals
Cocolicious
Coconut as the main ingredient of this luxurious treatment helps slow down the signs of aging by maintaining flexibility and elasticity of the skin and
blood vessels. The process begins with a foot wash using coconut milk and continues with a gentle coconut body scrub, which is followed by full body and scalp massage with pure coconut oil. Delicious coconut amenities are serve after the treatment, and skin and hair are left moisturized and glowing.

Peaceful Touch
Experience the synergy of different massage techniques from all over the world – Ancient Egyptian Reflexology, Royal Thai stretching, Energetic Kahuna, Lomi Lomi, Indian and Asian techniques, Scandinavian massage and Moroccan Argan scalp massage. This universal head to toe treatment uses a unique combination of essential oil massage to reawaken, nurture and invoke deep relaxation of body and mind.
Detoxifying
This treatment rids the body of toxins while uplifting your entire being. With the help of a specialized mineral salt exfoliation and green clay body mask, skin is left soothed and nourished.

Nourishing
Firming and toning at once, this ritual effectively minimizes the appearance of stretch marks while hydrating skin in the process.
Slimming
An ideal way to minimize the look of cellulite, this ritual stimulates the lymphatic system with a mineral salt exfoliation and algae body mask, leaving affected areas smooth and toned.

Indulgent Chocolate Delight
The ultimate treatment for chocolate lovers, this ritual is designed for special occasions, and pampers guests with an indulgent coffee body scrub, followed with a decadent chocolate massage.

Special Occasion Rituals
Bridal Bliss
A truly luxurious ritual, brides to be recieve a contouring body treatment, relaxing aroma massage, sensitive facial, and manicure and pedicure to prepare for the big day.

Ultimate Groom
Grooms undergo pampering of their own with our purifying body treatment, soothing gentleman's facial, and relaxing manicure/pedicure combination.

New Parents
Note: Reserve a new parents ritual and enjoy a complimentary upgrade to our Private Spa Suite and celebratory juices after the treatment. The Private Spa Suite will also be decorated with a blue or pink theme.
New Mother
This treatment includes a nourishing ritual and thermal facial - the ultimate indulgence that imbues skin with an intensive boost of all nature's vitamins and minerals.

New Father
Featuring a green tea salt scrub, sport massage and gentleman's facial, new dads can relax and feel refreshed with this encompassing ritual.

*The option to upgrade to our Private Spa Suite is dependent upon availability.

Note: Prices and treatments are subject to change without notice.