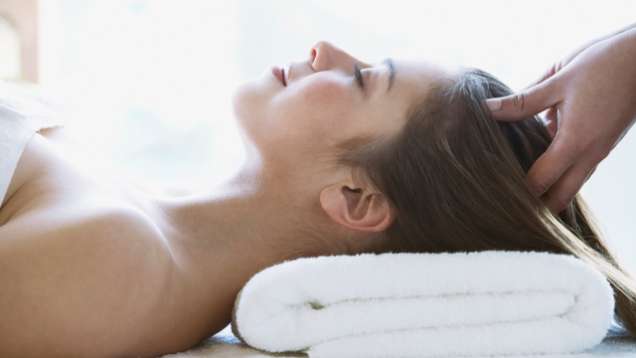 Combine the natural ingredients of the earth with fire's relaxing warmth, in massage therapies for every need.
Sports
A deep, oil-based sports massage, this can be performed as a full-body massage or can focus on problem areas in muscles, joints and tissues. Ideal to speed up the rehabilitation process after an injury, or when suffering from stress-related tension.
Desert signature
Combining the healing power of touch with Sodashi's unique techniques, this massage uses slow, smooth stroking movements to relieve emotional and physical tension. Performed using natural plant oils and essences, the treatment encourages and increases lymphatic circulation and clears blockages in the body's energy channels. Deep rest is promoted and body, mind and spirit are powerfully re-energised and balanced.
Relaxing aroma
Essential oils are persuaded to enter the skin through gentle massage. The healing and therapeutic properties of these plant essences help to balance your body's energies.
Balinese
This traditionally influenced massage combines urut techniques, stretching, acupressure and palm pressure methods. An excellent choice after a long flight.
Thai
This traditional, oil-free massage has been a part of Thai culture for centuries. The therapist works with you through a series of gentle stretches using hands and feet. The body begins to open and regain flexibility and ease of movement, while the mind gently returns to a calm alertness. The treatment is done through light clothing.

Hot stone therapy
Flat, smooth hot lava stones are placed on key tension areas of your body and used to gently massage away any tension. This unique massage induces a feeling of deep relaxation and renewal.
Couples' Massage
The ultimate massage experience for two, any of our body treatments can be booked in one of our three exclusive couples-only rooms. A VIP Couples Spa Suite is also available for an additional fee and includes a steam room, heated Jacuzzi and Swiss shower facility. Prices vary.
prenatal treatments
Mother To Be
A massage specifically designed to nuture the expectant mother and her baby. Gentle and relaxing massage techniques improve circulation and relieve common pregnancy discomfort, including mental and physical fatigue. This treatment provides comfort and relief during a time when the body needs extra care. It may also slow the development of vericose veins. This service is performed during the second and third trimesters only.

Note: Prices and treatments are subject to change without notice.