My Four Seasons
Searching Out the Unusual at Souq Waqif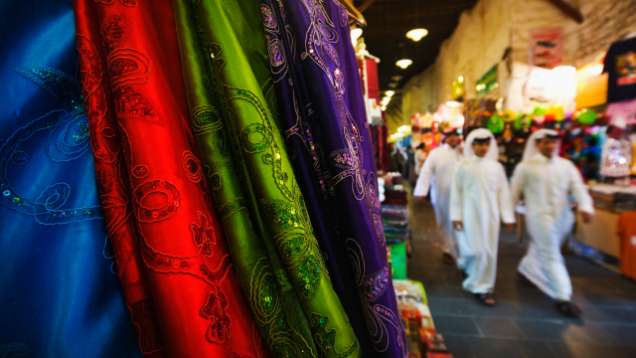 A pretty piece of fabric. An ornamental pot. A silly-looking keychain that holds few keys but a lot of laughs. Such souveniers can be found in every corner of the globe, whether you're in a high-end shopping centre in London or a crowded open-air market in Brazil.

Souq Waqif, one of Doha's oldest markets, is no exception to this rule. But what about the souveniers that are not so common? Though we don't necessarily recommend taking any of these home with you (nor would most airport security personnel) for the purposes of entertainment, here's a brief list:

Falcons – As in, the bird of prey. There are several falcon dealers at the Souq Waqif, most of them located near the Eastern edge of the market. Should your feathered friend sprain his beak, there's also an on-site falcon hospital.

A Painting Made of Wood – That's right. No watercolors. No acrylics. No brush strokes. Nothing but different shades of branches and bark fitted together to create intricate landscapes, portraits, and other subjects. You can find them at the shop called Al Ghanim.

Camel Clothes – Does your hump-backed companion need a hand-crocheted nosebag? What about a stylish new cape? You've come to the right spot. Handcrafted by Bedouin traders and sold throughout the market, these items serve both decorative and functional purposes.

The Hugest Pot You've Ever Seen – How huge? Big enough to cook stew for 100 guests and still have some left over. Some are built of cast iron. Others are painted bright colors. All of them will not fit in your suitcase, so don't even try it.

We'll stop here and let you do your own exploring. The Souq Waqif is about a 15 minute drive from the Four Seasons Hotel Doha and is open until 12:00 p.m. on weekdays and as late as 11:00 p.m. on weekends. The Concierge can help you with transportation. Try to fit in a meal while you're there. The market restaurants are some of the best in the area.