My Four Seasons
Travel Global; Cook Local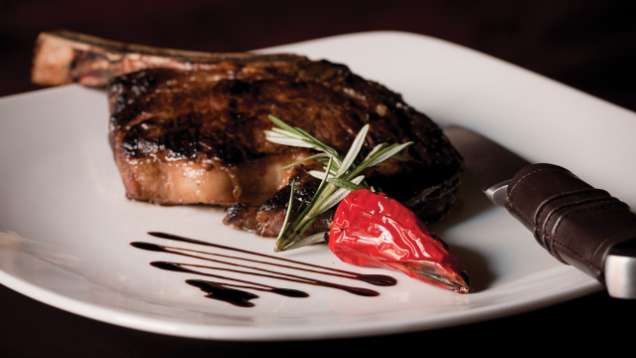 other four seasons stories
With stints at Four Seasons properties in far-flung places like Singapore, Indonesia, Berlin and Melbourne, and across America at Scottsdale and Jackson Hole, it's evident that Executive Chef Simon Purvis loves to travel. Yet when you sit down to a plate of Rocky Mountain Double Lamb Chops, you may notice Purvis tends to keep his menu regional.

It's just one of the many ways the globetrotting chef pays respect to Colorado's heritage. Purvis sources his striped bass from Alamosa and his lamb from the Rocky Mountains, while a Colorado ranch provides free-range, grass-fed beef. There's even an abundance of game on his menu.

"At EDGE we always strive to source local foods whenever possible, and I'm looking forward to frequenting farmer's markets and cooking with more locally grown ingredients," explains Executive Chef Simon Purvis, who even grows his own herbs including basil in his home garden, for use at EDGE.

Purvis keeps his focus on natural flavours, preferring to season lightly and then marry the flavours with local ingredients that complement rather than overpower. Should you ask the soft-spoken chef why, he'll simply say that it's "a way for our guests from afar to taste things that they can't get back home."

One exception, his delightful take on a favourite from his native England: Bubble and Squeak. Essentially an English version of mashed potatoes, the name comes from the bubble and squeak sounds made as it cooks.

Inside the kitchen, he professes to not having a favourite gadget; outside however, he certainly loves his snowboard. At first it seems its yet another way of his adopting local customs, but it's a joy he picked up in the mountains of British Columbia some 20 years ago, when he was Cook 1 for Four Seasons Hotel Vancouver. And with some of the world's finest snowboarding outside of Denver, we're blessed to have Purvis in the kitchen as much as we do.