Make use of our men's or ladies' steam rooms to melt away tension and stress at the Spa at Four Seasons Hotel Damascus.
Hours
Every day
7:00 am – 11:00 pm

Spa treatments are available from 8:00 am to 10:00 pm daily.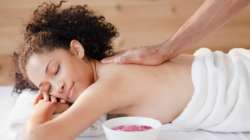 Massages
Take advantage of local and traditional Thai massages, or opt for a range of spa treatments from deep muscle work to aromatherapy.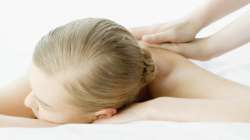 In-Room Massage and Spa Services
Please contact the Spa for a list of treatments available in your Damascus hotel guest room. A 20% premium applies.
Note: Prices and treatments are subject to change without notice. Prices are inclusive of service and taxes.
Guests under 16 years of age are welcome to use spa facilities when accompanied by an adult; massages are available to guests under 18 years of age with the consent of a parent or guardian.