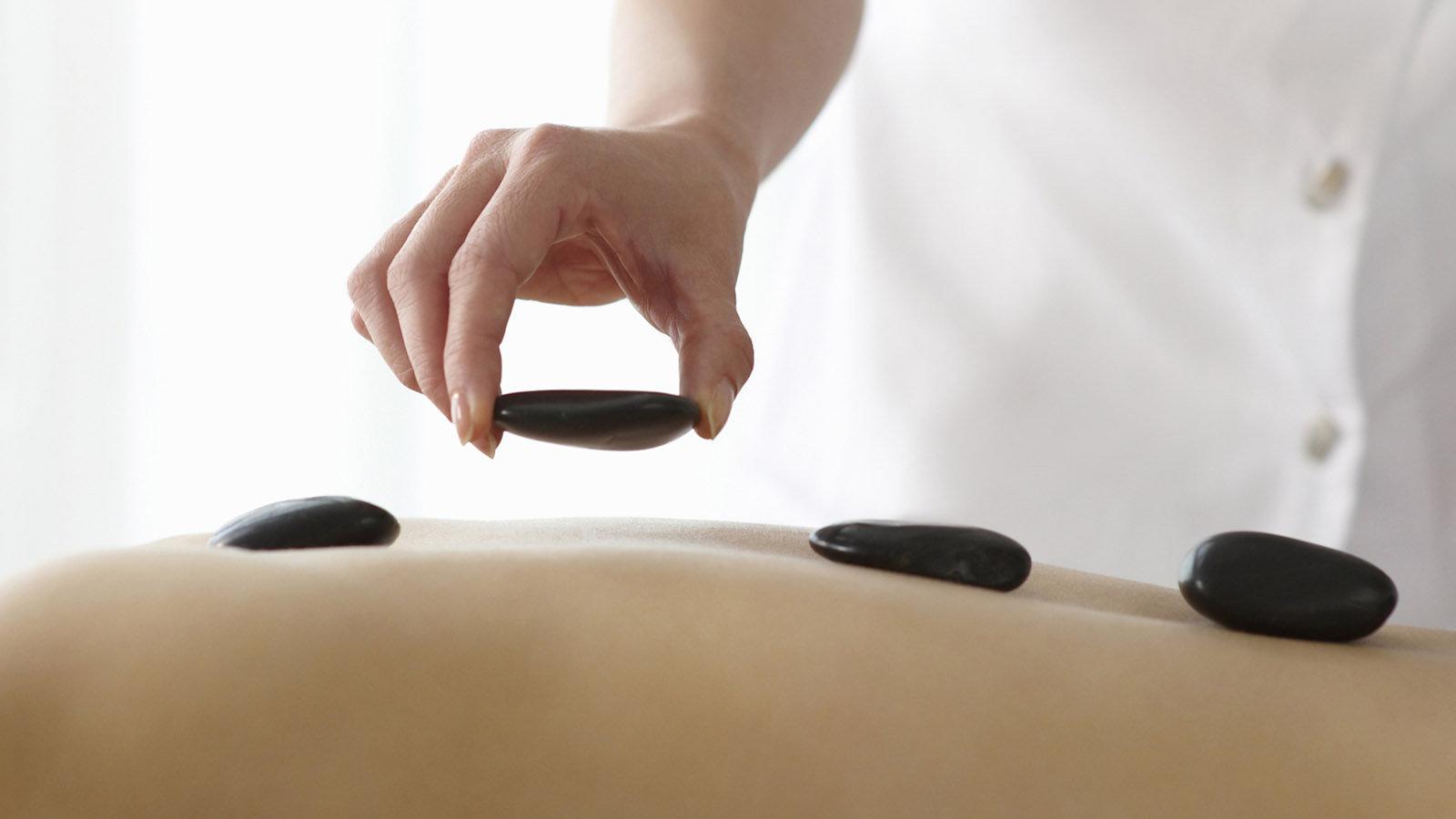 The healing and rejuvenating power of touch has been known since ancient times. Modern science has proven that massage reduces muscle tension, lessens stress and anxiety, and provides pain relief. It works, whether you're in a "pamper me" mood or seeking relief from chronic pain or stress. Our massage therapists — masters of techniques rooted in the world's greatest healing traditions — provide an exceptional experience whether you are looking for stress-relief, relaxation or a specific corrective therapy.
Well & Being Custom Massage
Ready to drift away into a dream-like state? This fully customised massage will lull you into a deep state of relaxation, where you focus on the therapist's touch, enjoy the soft music, and delight in a delicious scalp massage using wild lime oils. You depart refreshed, reawakened and ready to reenter the world.
Alpine Arnica Deep Tissue Massage
Created especially for athletes or for stress relief, this intensive treatment is designed to focus on relaxing sore muscles, tendons and stiff joints with Trigger Point Therapy, Myofacial Release and Russian Massage techniques, utilising the best of Nature's Pharmacy: Arnica, Sweet Birch and Magnesium.

Nirvana Stress Relief Massage
This deeply revitalising treatment uses aromatherapy and deep tissue massage to unwind the body, reboot the mind and transform stress into balance. Choose between four aromatherapeutic blends of exotic herbs and essences designed by a clinical aromatherapist and herbalist featuring such ingredients as warm and spicy cardamom, hypnotic Neroli blossom, clarifying Balsam Fir needles or energising Holy Basil to re-invigorate the senses and reboot the mind.
Blues Be Gone Massage
Fatigue, stress, headaches, stiff muscles and aches all are symptoms of adrenal fatigue, a condition commonly associated with intense or prolonged stress as our body tries to cope with a 24/7 lifestyle. This warming ritual begins with a steaming Blue Eucalyptus inhalation to enhance immunity and re-energise the mind. Next a vigorous massage with invigorating Ginger Root Bath & Body Oil eases muscle stiffness, unwinds tension and is followed by acupressure techniques to balance the adrenal system.

Healing Hot Stone Massage
Hot stones have been used in massage since Native Americans warmed them in the fire to ease aching muscles. Today we use a hot water bath to heat stones made of basalt, a black volcanic rock that absorbs and retains heat. Feel the warmth of stones placed in your hands or on your stomach, and feel the fast results that come when therapists use them as an extension of their hands.
Prenatal Massage
The body changes dramatically during pregnancy as the flow of hormones loosens ligaments and strains nerves. Science has shown that prenatal massage can reduce stress hormones, swollen joints and muscle pain while improving sleep. Our special body cushion is built for the body of an expecting mother, allowing her to lie face down with full support. Given only by specially trained therapists, this pampering experience is designed with the safety and comfort of mother and child in mind.
Thai Massage
It is said that this ancient style of massage may have been developed by Buddha's physician nearly 2,500 years ago. A massage for the more adventurous or experienced spa-goer, Thai massage incorporates stretching and targets pressure points to allow your energy to flow. Our Thai massage takes place on a futon mat on the floor, and you wear loose fitting clothing. The specially trained therapist literally use their whole body to move you into various yoga-like positions, releasing muscles, increasing range of motion and leaving you invigorated.

Couples Suite Massage
Spend time together while enjoying your choice of side-by-side massages. Couples massage is an excellent way to introduce a reluctant partner to the wonderful world of massage, share something you both love, or spend quality time with your mom, daughter or best friend.
Reflexology
It's more than a fancy foot massage. Reflex points in the foot relate to specific organs and glands, and stimulating those points promotes health in the organs via the body's energetic pathways. This specialised treatment restores overall health to your body by massaging the feet. You leave feeling relaxed, rejuvenated and balanced. Reflexology can be performed while clothed or underneath sheets — your choice.

Note: Prices and treatments are subject to change without notice.