Function Rooms
Guanacaste Ballroom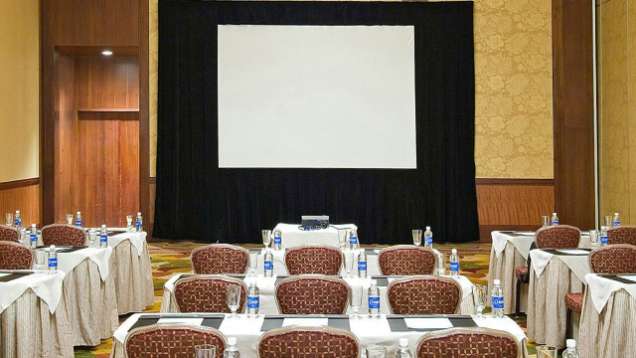 A delicate balance of tropical flair and Four Seasons elegance, this space can accommodate both large and intimate events.

Elegantly Spacious
Mix and mingle with guests in the main ballroom. For a breath of fresh air, step out to the shaded terrace or outdoor lawn and gaze at the Pacific or the stars in the tropical night sky.
To the Last Detail
Rest easy. Our on-site event planners have the expertise to make your conference or event unforgettable. Their genuine and unpretentious service reflects the natural warmth of the Costa Rican people.
Superior Capabilities
Theatre seating for up to 220 people
Breakout rooms and pre-function space available
Wireless, high-speed e-mail and Internet access available

Seating
Classroom
Hollow Square
U-shape
Theatre
Reception
Banquet rounds
Conference/Boardroom

144
82
62
220
275
160
42

Room Features
Breakout rooms available with this room
Pre-function space available with this room
Wired or wireless, high-speed e-mail and Internet access

Location
CONFERENCE LEVEL
Size
Area
Dimensions
Height

288 m2 (3100 sq.ft.)
16.5 x 17.5 m (54 x 57 ft.)
5.5 m (18 ft.)

Note: Actual clearance height is 4.6 metres (15.1 feet).