Start with a plate of artisan prosciutto and regional cheeses and embark on a culinary tour of Italy with Chef Valerio Andrisani's menu of authentic Italian cuisine, then linger for a while in the ultra-stylish lounge for a post-dinner digestif.
HOURS
Open Daily

1:00 pm – 12:00 midnight
Signature Dishes
Yellow-fin tuna tartare, Sicilian salad, cucumber extract

Black ink, smoked kamchatka crab, porcini mushrooms
Sunday lunches are a traditional fixture in Italian culture. I thought it would be a great idea to bring this delightful, family experience to St. Petersburg.

Valerio Andrisani

Chef
Meet the Team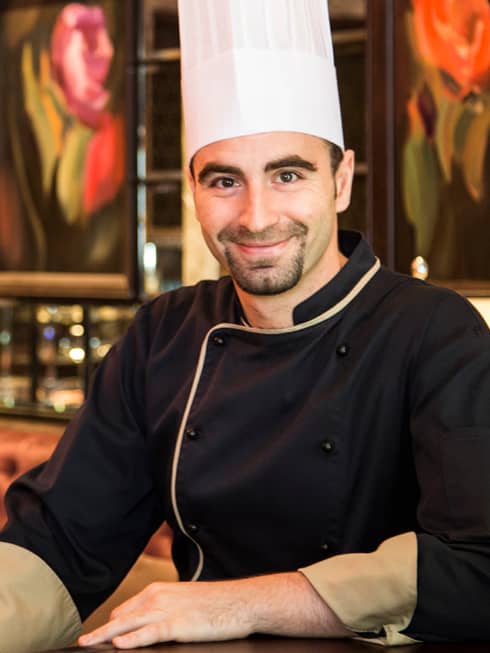 Chef Valerio Andrisani
Chef Valerio began cooking at the age of 10, cutting his teeth in the kitchen of his mother and grandmother, both excellent chefs who instilled in him the principle of only using the highest-quality ingredients. After working in five-star hotels all over Europe, he returned to his native Italy and began working with Michelin-starred chef Andrea Accordi at Four Seasons Hotel Prague, before joining us in St. Petersburg. For Valerio, creating new dishes is the best part of his job. His second favourite thing is getting to know his guests, which means you'll often see him chatting with table guests in Percorso, especially during Sunday lunch.
"I always take each of my experiences and use them to influence the food I cook. I enjoy sharing the results of my work every day at Percorso."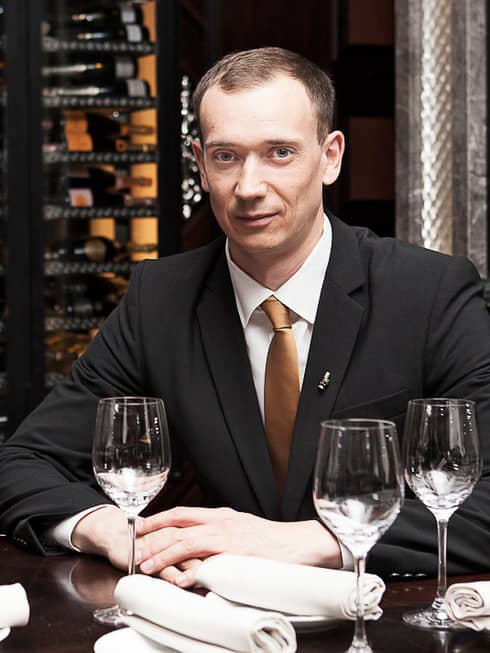 Sommelier Evgeny Sinichenko
Evgeny started his career in food and beverage as a waiter and bartender, but he soon realized that he would like to really understand wines at a different level. This curiosity lead him through the extensive, multi-level training at British Sommelier School WSET, before going on to work in far-flung places such as Dubai, Moscow, luxury cruise ships and other high-end hotels in St. Petersburg Now at Four Seasons, he has access to one of the city's most extensive wine cellars and loves to pair guests with their perfect bottle.
"Many people ask me about my favorite wine. For me, wine is philosophy. This means many factors have influence over choice of wine and how to combine it with dishes – the season, the mood I am in, the food I am contemplating."
Events
Every Sunday

Il Pranzo della Domenica

Chef Valerio Andrisani recreates his favourite childhood memory, when the whole family would come together for a slow Sunday meal, and invites you and your loved ones to join him for a menu of hearty dishes at Precorso, with a soundtrack of Italian music setting a merry mood from 12:30 to 4:30 pm.

Details