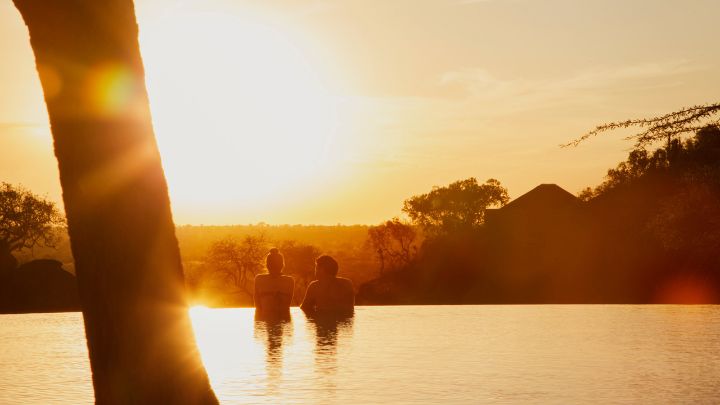 Surrounded by the breathtaking beauty of undisturbed nature and magnificent wildlife, your Serengeti adventure invites countless opportunities for romance. From the thrill of animal sightings to uninterrupted, secluded relaxation and private pool suites, escape into an enchanted world to create lifelong memories.
Embrace the wonder of the Serengeti as you share in unforgettable moments together.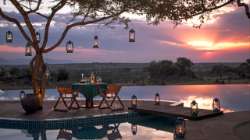 Pool Island Dinner
As the dramatic colours of a spectacular African sunset unfold, enjoy front-row seats on our picturesque Pool Island, while a private waiter serves your choice of four-course menu.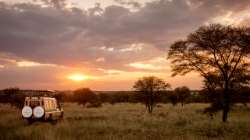 Private Game Drive
Find yourselves enthralled by every captivating moment on a private game drive. Journey into the heart of the bush to seek sights of some of the world's most extraordinary wildlife.
Burudika Couple's Massage
Burudika (Swahili for relaxing) is a gentle massage using slow, flowing movements to help release tension and leave you feeling calm and connected.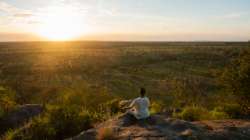 Sunset Kopje Nature Walk and Meditation
Connect with the tranquillity of nature as our Maasai and yogi escort you on a short hike to the top of our sunset kopje. Enjoy captivating sunset views as you soothe and clear your mind in a private couple's meditation class.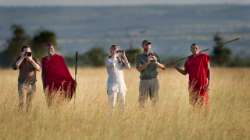 Walking Safari with Bush Sundowners
Explore the treasures of nature step-by-step to discover the earthly secrets of the Serengeti in our unique Walking Safari. Led by our resident naturalist and accompanied by a Maasai guide and park ranger, prolong the magic of this experience with bush sundowner cocktails under the savannah sky.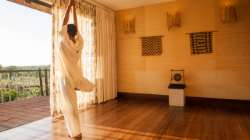 Couple's Yoga Class
Looking out to the surrounding nature, find balance together with a private couple's yoga class, tailored to suit your level, from complete beginner to advanced.