Function Rooms
Aspen Ballroom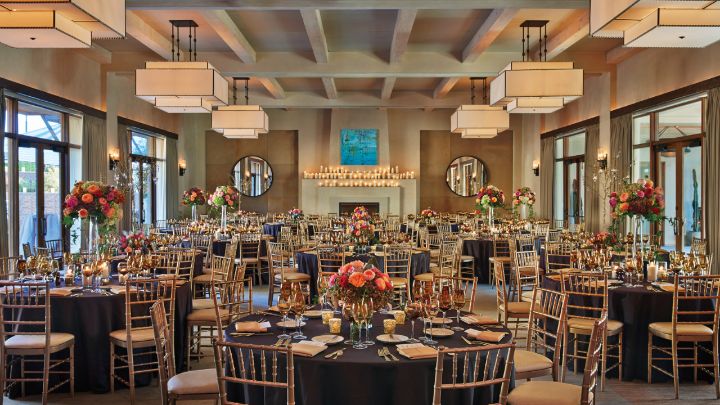 Inviting Décor
Located in the Main Lodge, this grand ballroom has elevated ceilings, a stone fireplace and beautiful décor. A private terrace is also accessible.
Adjustable Space
With seating for 54 in a conference setting and up to 300 for a reception, this space is ideal for larger-scale events.
Advanced Technology
A drop-down screen and built-in audiovisual equipment are available for presentations.
Room Details
Seating
Classroom
U-shape
Theatre
Reception
Banquet rounds
Conference/Boardroom

160
80
260
300
200
54

Room Features
State-of-the-art audiovisual equipment

Location
MAIN LODGE
Size
Area
Dimensions
Height

236 m2 (2450 sq.ft.)
21 x 11 m (70 x 35 ft.)
4.3 m (14 ft.)