My Four Seasons
Browsing and Bargaining in Riyadh's Most Tourist-Friendly Souq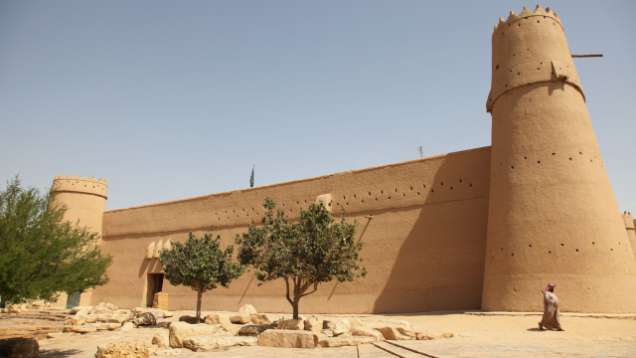 A short side trip from Masmak Fortress – a 19th-century mud structure at the heart of the city's old quarter and a must-see landmark for any Riyadh visitor – sits Souq al-Thumairi, also known as Antique Souq.


Offering a rustic departure from the slick shopping malls of Kingdom Centre and its surrounding environs, Souq al-Thumairi is known for its eclectic and extensive selection of Arabic goods as well as its favourable attitude toward outsiders. Many of the vendors speak English, and the prices trend towards reasonable.


That's not to say you shouldn't bargain. Haggling is an integral part of souq culture. Here are a few tips to getting the goods you like for the price you want:


Comparison shop – Though the souq offers many one-of-kind items, certain items are common from stall to stall. Have you fallen in a love with a coffee pot or dagger? Chances are you'll find the same one (or one very similar) at another seller, at a price that's possibly lower.


Think volume – The more you buy from a particular seller, the more likely he is to give you a break on the overall total.


Be fearless, but polite – It can be intimidating to bargain, especially when there's a language barrier involved. Don't worry about offending the seller. They've heard it all, and will let you know if your offer is too low. Be prepared to buy if they do accept your offer. Bargaining for the sake of bargaining wastes their time and yours.


Souq al-Thumairi is a short drive from Four Season Hotel Riyadh. As you shop, remember to buy only what you have room for in your suitcase, or let the Hotel staff ship everything for you. Be on the lookout for choice finds including musical instruments, gold jewellery and hand-woven textiles.