My Four Seasons
Flying High in the Caribbean Sky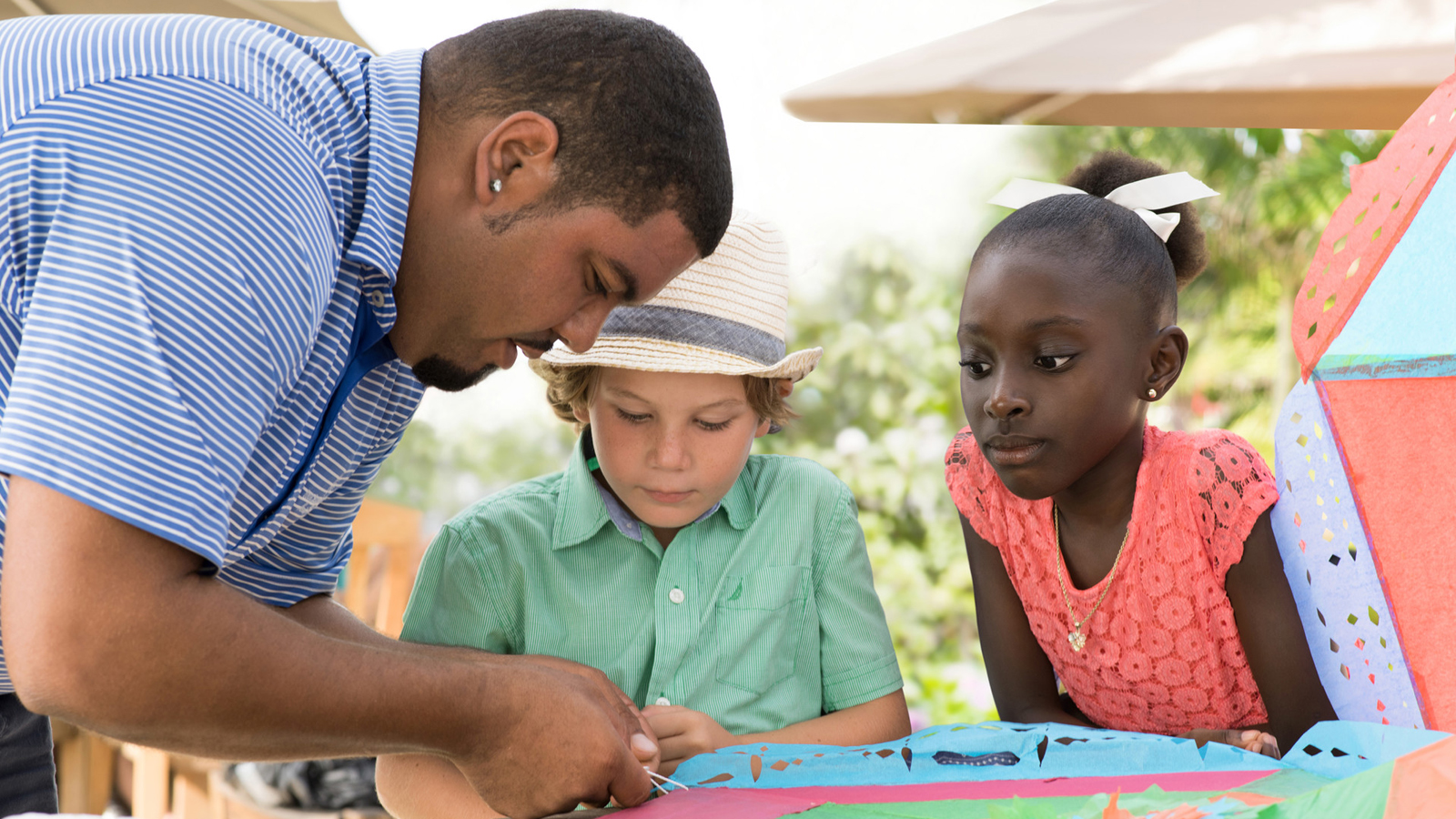 Held together with string and two pieces of wood, these colourful creations soar high above the clouds. Kite flying is a Nevis tradition, bringing the community together to create unity among residents and visitors. On Good Friday, in celebration of the Easter holiday, a kite flying competition takes place at the Flats, a local community recreation center. The competition brings locals and visitors together to test their kites in four different categories: Best Papered Kite, Most Creative Kite, Biggest Kite and Best Flying Kite.
Guests at the Resort can take part in this yearly tradition by making their very own kite to enter the competition. With the help of Jonathan Dutil, Guest Experience Coordinator, kids and kids at heart can learn to build their kites using wood for the framework, colorful plastic for the design and string to hold everything together – creativity is essential.
"It's amazing to see how much fun the guests have when they make their kites. Some like to use a lot of colours or design a flag in the center. The more intricate the design, the better. But I always tell them, no matter how beautiful their kite may be, it has to fly." - Jonathan
Once the kites are completed, participants are taken to the Flats to eye their competition before launching their flying machines into the sky.
Other Four Seasons Stories