Stay Longer – Fourth Night Free
Receive a complimentary fourth night.
Destination
Water Activities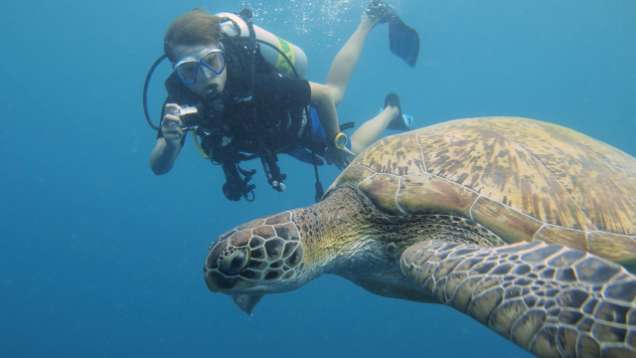 At the Resort
Note: A private water taxi from the Resort to Reggae Beach is available, as is a semi-private water taxi for up to six people. (Fees apply.)

Off Site
Catamaran Sail & Snorkel

Caona
The Caona is a 14-metre (47-foot) custom-built catamaran with a large foredeck, a covered area at the rear and a full, private washroom. Captain Lennox and mate Fitzroy offer half-day, full-day and sunset sails. Three-hour half-day trips depart at 10:00 am or 2:00 pm, and full-day trips leave at 10:00 am and return at 4:00 pm. All trips include towels, snorkelling equipment and an open bar. Full-day trips include a barbecue lunch at Paradise Beach.

Eagle
Once known as the fastest racing boat in the Caribbean before she came to St. Kitts, Eagle is a 20-metre (67-foot) custom-built catamaran. Eagle offers a large foredeck as well as a covered area with a bar. This intimate catamaran offers a great opportunity to go sailing and snorkelling with your family and friends. Full-day, half-day and sunset tours are available.

Spirit of St. Kitts
At 24 metres (78 feet) long, Spirit of St. Kitts has spacious decks as well as a large, comfortable saloon with a horseshoe bar and a few tables. Custom built for speed as well as luxury and comfort, this catamaran is excellent for your private charters. Sailing, snorkeling and/or lunch on the beach in St. Kitts or Nevis are available. An open bar, snorkelling equipment and towels are included with all charters. Plan a full-day, half-day or sunset tour.

Feisty
Feisty is a 12.5-metre (41-foot) sloop built by Hunter Marine of the United States. She is luxuriously equipped for comfortable sailing with a queen-sized aft master cabin with en suite washroom and shower, and a double forward cabin with an en suite washroom and a convertible saloon. She has a shaded cockpit area and can comfortably seat up to six people. All charters include complimentary beverages and snacks and an in-water snorkel tour with a marine biologist. Trips can be personalized to suit your needs. A maximum of 8 guests can be accommodated. Plan a full-day, half-day or sunset tour.

Star
Star is a 17-metre (55-foot) Marco Polo L. Francis Herreshoff schooner that has been chartering in Nevis for 20 years. In 2002, her owners undertook a two-year circumnavigation of the globe and have many fascinating tales to tell about their trip.

Half-day sail (3 hours) – For at least four people.


Private half-day sail (3 hours) – Includes pastries, drinks (rum punch, beer and soft drinks), snorkelling and sailing.


Sunset sail (2 hours) – For at least four people.


Private sunset sail (2 hours) – For up to six people; includes wine and hors d'oeuvres.

Cockleshell beach lunch trip – Includes sail to Cockleshell, snorkelling and drinks (lunch at Beach Bar not included).

Kayak Tour

Join Reggie for an experience to remember as you explore the scenic coastline of Nevis, with Mount Nevis providing a spectacular backdrop. Let us guide you to hidden snorkelling spots and warm-water volcanic vents before we treat you to local fruits, pastries and refreshments as we picnic on a tranquil local beach. This tour is suitable for all ages and experience levels. As we kayak to our destination, we will enjoy a leisurely pace and numerous opportunities to rest.

The minimum number of people required for this excursion is 8; the maximum is 20.

Scuba Diving & Snorkelling

Snorkel Safari
This snorkel journey includes full snorkel gear, a guided tour of the reef with a certified dive master, and refreshments. First-time snorkellers are welcome. Power boats are fully equipped with required safety gear and VHF radio. Easy water entry and exit makes this tour great for all ages. (Half-day – 3 hours.)

For Certified Divers
Two-tank boat dive (3 hours)
One-tank boat dive (2 hours)
Night dive (3 hours)

Dive Equipment Rentals
Masks, fins, snorkels, regulators, buoyancy compensators, dive lights and wetsuits are available for a fee.

Private Charter
With the boat to yourselves, your group will receive the undivided attention of experienced instructors and dive masters. Feel free to request specific reef, wreck or cavern dives. (4–8 hours; subject to availability.)
Please note that fees apply for all activities.