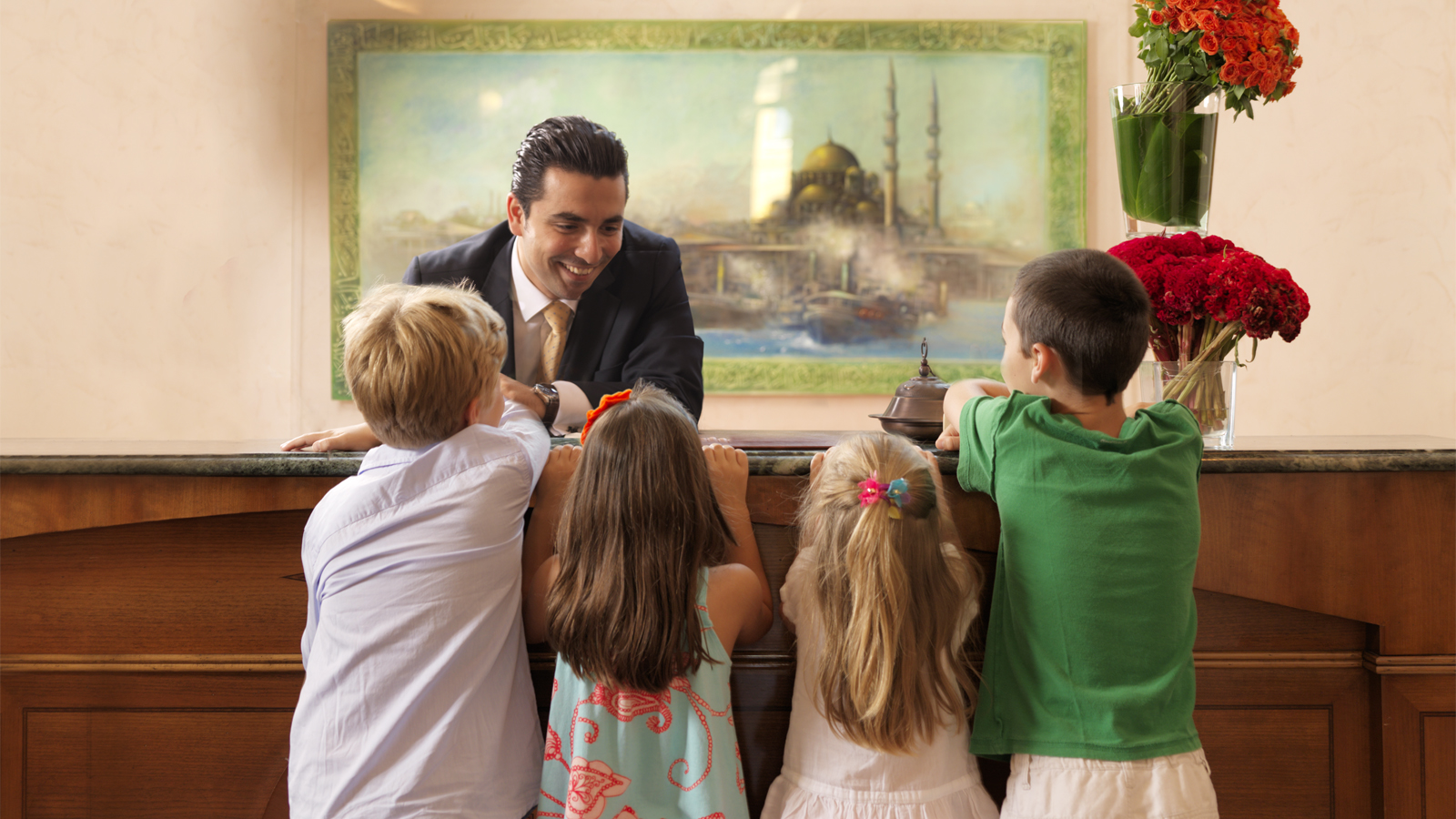 | | |
| --- | --- |
| 2,000 | + digital newspapers and magazines from 100 countries in 56 languages |
| 1,114 | m2 (12,000 sq ft) fitness centre |
| 24 | hour a day multilingual Concierge, In-Room dining services |
| 6 | massages available to guests, including the exclusive Sultanahmet massage |
| 6 | meeting and event spaces |
| 5 | major Istanbul landmarks within a 5 minute walk from the hotel |
| 3 | dining options |
Exceptional Dining, Accomodations and Service in a Landmark Location
Enter into a place of beauty and quiet in the middle of bustling Istanbul. Let the beauty and charm of a century-old building and the service of a dedicated staff of over 200 individuals delight you at every turn.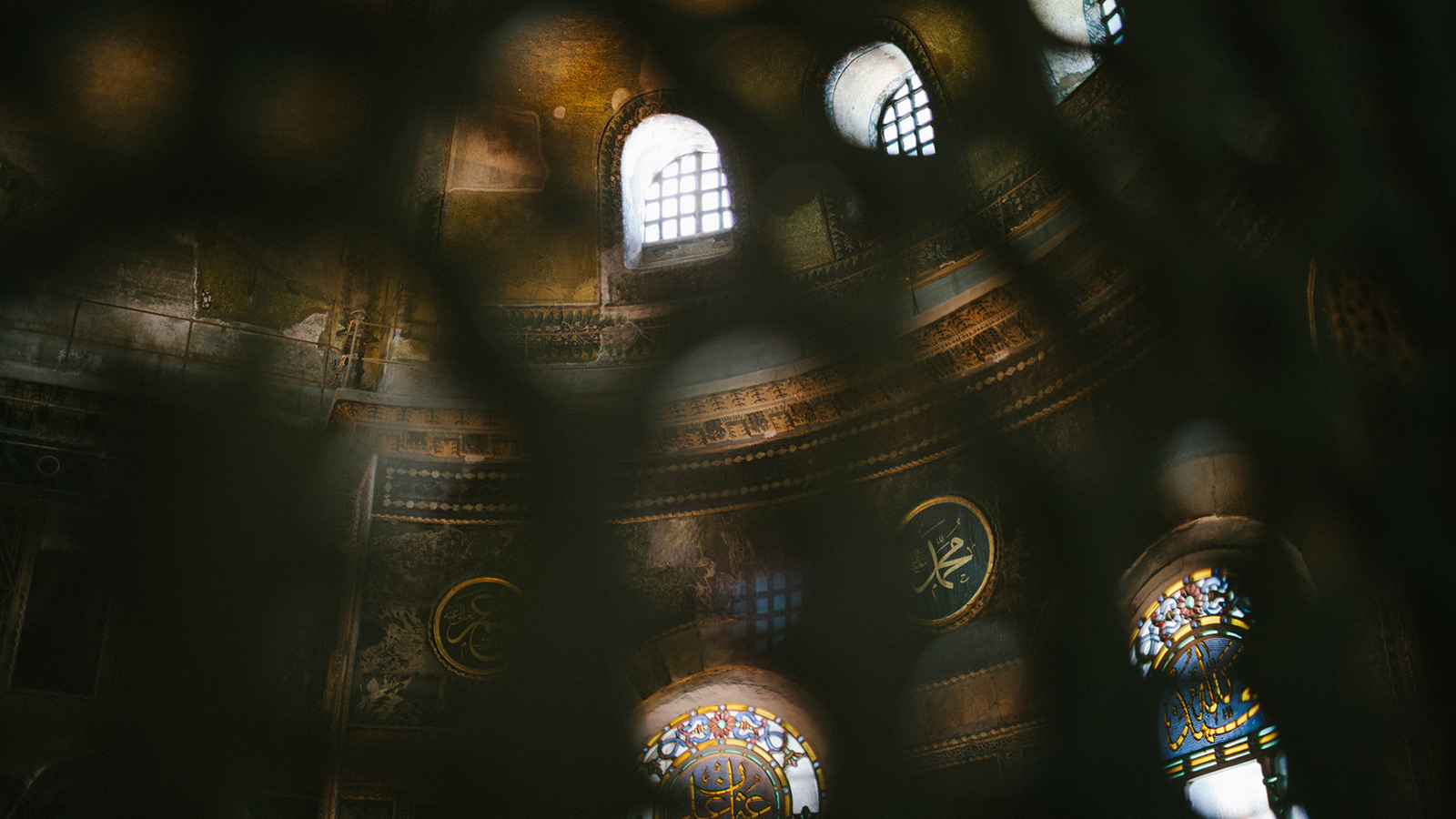 Concierge Recommends
The Concierge at Four Seasons Hotel Istanbul at Sultanahmet shares insider tips for exploring this historic city—from the best place to sip Turkish coffee to Old Town's must-visit attractions.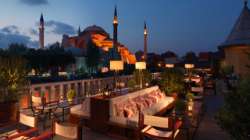 A'YA Rooftop Lounge
Located on the rooftop of Four Seasons Hotel Istanbul at Sultanahmet, A'YA Rooftop Lounge is one of the most awe-inspiring terraces in Istanbul with its unbeatable view of Hagia Sophia and Blue Mosque.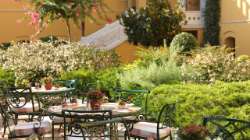 The Courtyard at Four Seasons Istanbul
Our enclosed courtyard is your opportunity to wander about, taking in the impeccable landscaping and breathing in the scent of rosemary, peppermint, basil, and more.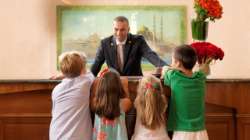 Impeccable Service
The Four Seasons experience extends far beyond your room. A multilingual Concierge, expansive fitness facilities, twice-daily housekeeping, and high-speed Internet access tare just a few of the ways we take care of you throughout your stay.
Let Turkish Airlines carry your luggage before and after your Turkish Airlines flights, between the Miniport Office at İstanbul Atatürk Airpost, Taksim Sales Office and contracted hotels. For detailed information about Luggage Tranfer Service, visit www.miniport.istanbul.