While your family enjoys vacation at Four Seasons Resort Hualalai, your kids can attend daily programs at Camp Manitou at Hualalai – an exclusive partnership with the heralded Camp Manitou, one of the nation's foremost summer camps, founded in Maine in 1947.
The all-inclusive experience features the outstanding programs and staff Camp Manitou is known for, focusing on group bonding through cultural, recreational and explorative activities. Daily activities take campers to explore throughout the Resort and Hawaii Island, with single and multi-day programming. Memorable off-site activities include visiting secret beaches, exploring lava tubes and waterfalls, kayaking and snorkeling at Kealakekua Bay, and stargazing at Mauna Kea.
New for our 2018 sessions, Camp Manitou at Four Seasons Resort Hualalai introduces Family Day Adventures, a full day adventure created by the Camp Manitou team for families. Each Family Day Adventure is private and customized to the guest, with a unique itinerary for exploring magical Hawaii Island. From swimming in a lava tube in Kiholo Bay to hiking in the Pololu Valley, the day will be filled with the experiences that make an unforgettable vacation.
For campers aged 9 to 15. USD 205 per full-day per camper and USD 150 per half-day per camper.
*Additional fees are required for optional excursions
Follow Camp Manitou on Instagram
SPRING CAMP:
March 26, 2018 – April 8, 2018
Festive Camp:
December 19, 2018 – January 1, 2019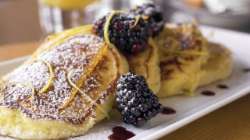 All Inclusive
Breakfast, lunch and programming from 7:30 am – 3:30 PM
Daily Flag Raising for campers, staff and families to hear about the daily activities
Day's End to wrap up the day's adventures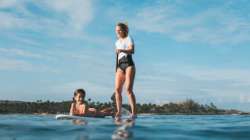 Outstanding Programs and Staff
Daily programming focused on group bonding
Campers will explore cultural and recreational activities
Experienced and passionate counselors
Off-Site Excursions
Secret beaches, lava tubes, waterfalls and more
Kealakekua Bay kayak and snorkel*
Volcano and Mauna Kea stargazing*