Houston – Top 10 Couples' Must-Do's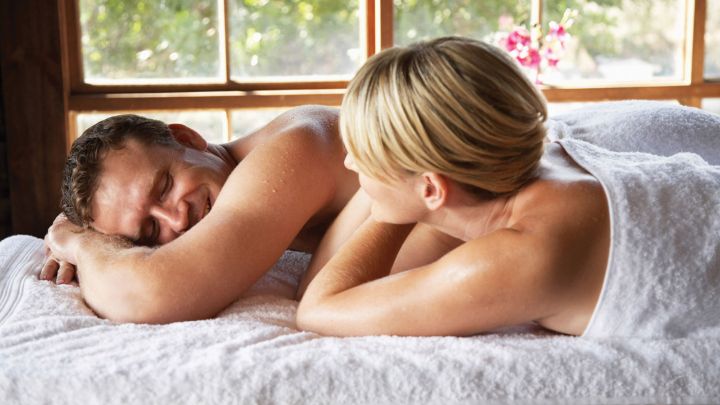 There's no limit to the amount of fun things to do in Houston for couples. Below, find a list of suggestions from our expert concierge team on the can't-miss Houston attractions and couples things to do.
2. HOUSE OF BLUES + LOCAL BREWS

Houston is a local brewery hot spot, many of which are located within minutes from the Hotel. We recommend a mid-day tour of Saint Arnold's, followed by a visit to Houston's House of Blues - (conveniently located just across the street from Four Seasons Houston) –– for live music and fun. Other nearby options include Karbach or 8th Wonder Breweries for a well-rounded H-town brewery tour.
3. TO MARKET, TO MARKET

Nearby Market Square Park dates back to Houston's very beginnings. Imbibe with a glass at La Carafe, the city's longest operating bar (established in 1845), indulge in tapas at downtown Houston hotspot Batanga, or catch a free movie showing in the Park's centre, with a picnic basket packed up by us.
4. CULTURE CLUB

Houston is home to world-class museums, many of which host outdoor events during the warmer months. Check out a "Mixed Media" night at Museum of Fine Arts Houston, or get wordy using a replica of the Gutenberg Printing Press at The Printing Museum. For something a little zany, stop by the remarkably thorough National Museum of Funeral History, or visit The Menil Collection to see one of the country's largest collections of works by surrealist René Magritte. End the afternoon with dinner at top-rated Bistro Menil, serving European-inspired American fare paired with cask wine and craft beer.
5. AMERICA'S BEST FOOD CITY

Houston is ranked as the "top city for food snobs" by Travel+Leisure magazine, and we wholeheartedly agree! Check out the James Beard award-winning Chef Chris Shephard's Underbelly, or Chef Justin Wu's Oxheart. For a taste of the south, visit Houston's best Mexican restaurant, Hugo's. Also schedule a stop at The Pastry War to sip one of the country's top margaritas, as declared by both Esquire and Travel+Leisure magazines. To learn more about the best restaurants in Houston, contact our knowledgeable Concierge.
6. HIT THE COAST

Enjoy a day trip to the charming town of Galveston, located just 40 minutes from downtown Houston. Relax on Galveston's beautiful beaches, shop, dine, and let our Concierge book a private evening cruise so you can take in the sunset over the Gulf Coast –– with a glass of bubbly in hand.
7. Unwind Together

Luxuriate together in Houston's best Spa: the Spa at Four Seasons Houston. Let us pamper you with a customised Clarins couples' massage. Or, relax on the Deck of the city's premier outdoor pool with a Poolside Spa Treatment. Treat yourselves to the gift of time for yourselves –– and each other.
8. A DAY IN THE PARK

With bike lanes throughout downtown, Four Seasons Houston guests have easy access to the city's rentable B-Cycle stations. Take a scenic ride through Buffalo Bayou and the Houston Heights bike path. Houston has more green space than any other city in America, which means: never-ending exploration is at your fingertips! Take the day to explore and let our kitchen team pack a delicious picnic to bring along with you.
9. Act Out

The pinnacle of things to do in downtown, Houston's Theatre District has more concentrated seating for arts events than any other U.S. cities — except for Broadway! With several venues to choose from, the options are endless: take in a performance by the Houston Ballet at Wortham Theater, see a musical at the Hobby Center, indulge in a performance by the Houston Grand Opera or the Houston Symphony, or catch a classic rom-com at Sundance Cinemas. In H-town, endless entertainment options are right at your fingertips!
10. BLAME IT ON OUR ROOTS

Get outfitted like a true Texan in cowboy boots from vintage purveyors like the Texas Junk Co., featuring thousands of pairs to choose from. Then, book a mid-afternoon clay shooting experience at the shooting centre in George Bush Park, which covers more than 500 acres (202 hectares). How's that for some good ol' Texas fun... and an adventure to boot!