My Four Seasons
5 Best Places to Run in Houston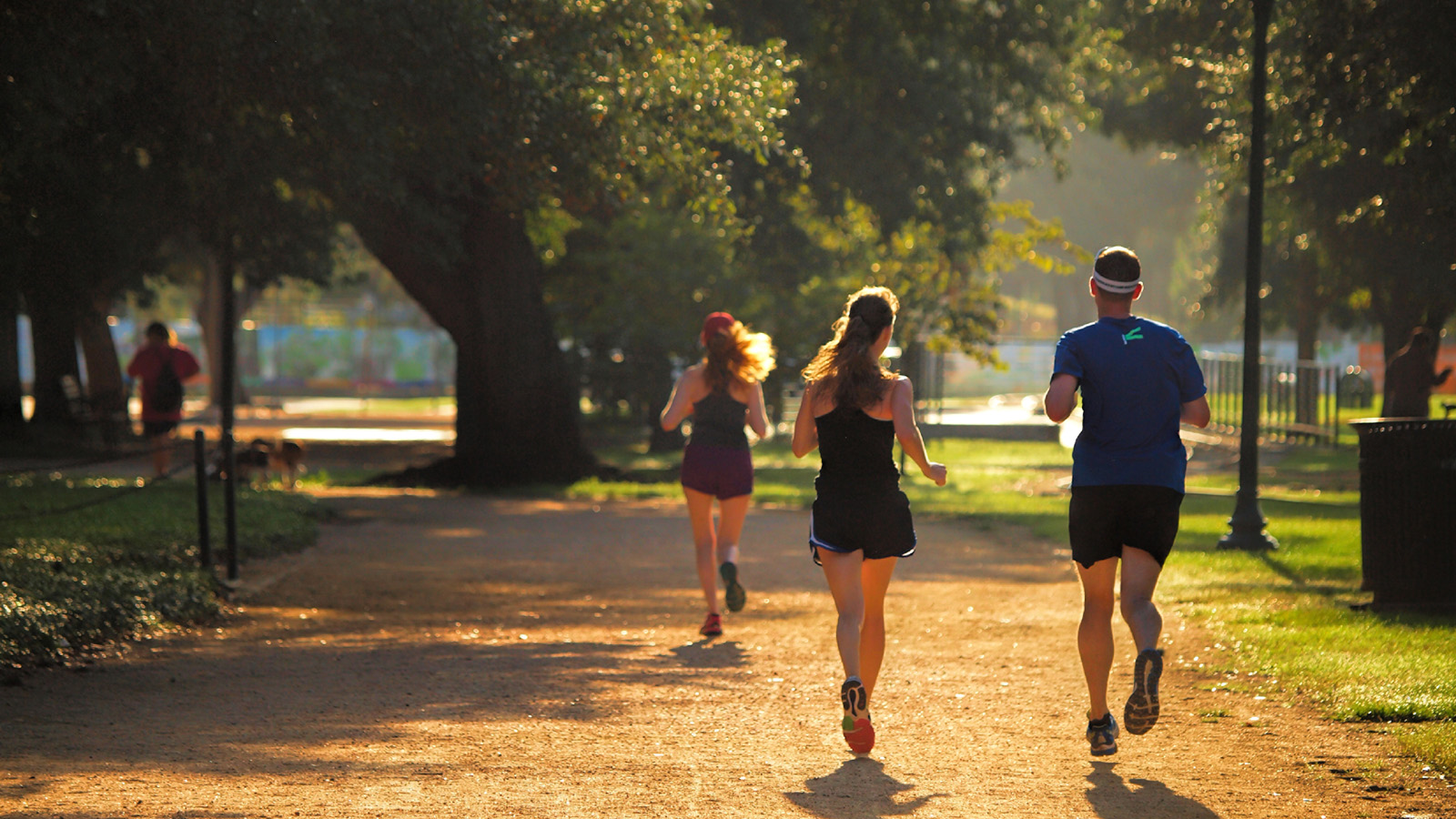 MEET NATALIE HARVEY

Natalie Harvey started at Four Seasons Hotel Houston in September 2014 as a Sales Coordinator, where she was quickly promoted to Associate Group Sales Manager. When she is not out-running her competitors in races, she enjoys exploring local breweries and trying out new recipes. Here are her favourite spots on where to go for a run in Houston.
The Memorial Park Loop

This three-mile loop at Memorial Park is one of the most popular routes in Houston. I love going there because you will always be surrounded by hundreds of like-minded runners and walkers no matter what time of the day it is. Some of the more popular times are 5:00 am on Saturday mornings (to beat the heat) or at 6:00 pm after a day at the office. I always encounter friendly and familiar faces, providing a sense of being part of Houston's running community.
Terry Hershey Park

The running and biking trails in Terry Hershey Park stretch for miles. While running along the bayou, you will encounter rolling hills and all types of wildlife. I enjoy running there on a weekend morning, watching as the sun rises over the fields of flowers. You may also see some armadillos, long-necked cranes and other animals that call Terry Hershey Park home.
The trails along Buffalo Bayou

The trails along Buffalo Bayou are easily accessible from Downtown. Once you're headed away from Downtown, leave the skyline behind you as you make your way through several smaller and larger trails. Numerous bridges over the Bayou give runners and bikers plenty of options to add miles or to stop and take in the view.
Spotts Park

Many runners come to Spotts Park when they are looking to challenge themselves or perhaps if they are training for a race in a city that has more hills than Houston. Spotts Park has some of the steepest hills in Houston. Spotts Park is such a popular area for training that you will usually find several fitness groups there, ranging from cross fit and yoga to running groups.
Hermann Park

I enjoy running Hermann Park as I usually add on to my run and explore the nearby Rice University. In the park, I'll also pass the Houston Zoo and the Miller Outdoor Theater. The area surrounding Rice University is also a very scenic neighbourhood to explore with beautiful homes and oak trees covering the sidewalks.