Services & Amenities
Water Sports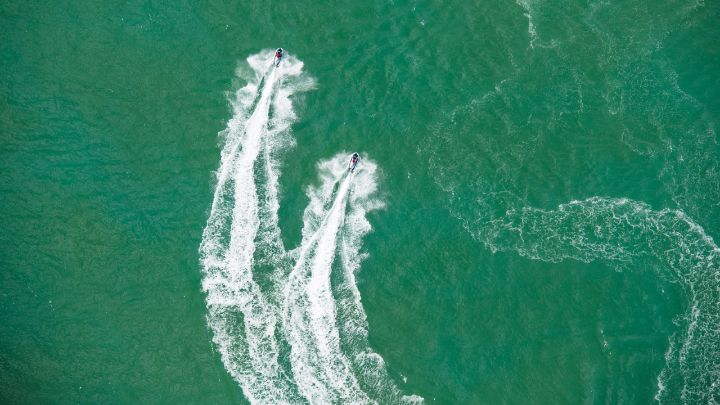 With calm waters, state-of-the-art equipment and expert instructors, our water sports energize and elevate our beach offerings to soaring new heights.

Thrilling Water Sports
All our motorized water sport experiences include expert lessons and tips from our highly experienced instructors.
Motorized water sports
X-Jet Blades
Transform into a superhero with these revolutionary under-foot jetboards. Start by "flying" above the water, then progress to all sorts of aerial acrobatics.
Jet-skiing
Venture out on your own or accompanied into the surrounding seascape, which stretches towards the wildlife-filled waters of the Cham Islands.
Waterskiing
Learn to water ski or hone your skills with our expert instructors against the beautiful backdrop of the East Sea and Cham Islands.
Wakeboarding
Step into the shoe-like bindings on the rectangular board and you'll soon be skimming over the waves in the wake of the boat that's pulling you.
Kneeboarding
A great introduction to towed water sports – master the carve and side slide, then work up to more complicated tricks like wake 360s.
Inflatables rides (Tube/Banana boat)
No matter your age, experience exhilarating wave-riding fun as you bounce over the water behind a speedboat on our wide range of tubes and towables.
Complimentary non-motorized water sports
Single and double kayaks
Windsurfing
Bodyboards