My Four Seasons
A Genuine Welcome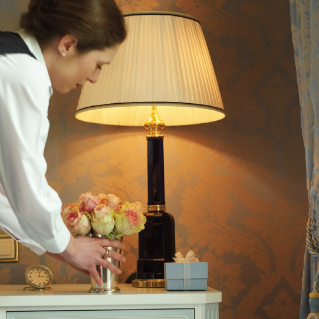 More Four Seasons Stories
Before you arrived, we were preparing for you. You were met at the airport, greeted at the front door and given everything you need to feel at home. But the service doesn't stop there. For every floor in the hotel, there is a Guest Personal Assistant, acting as Concierge, butler and guest relations assistant.

She makes sure your newspaper comes, your transportation is arranged and your in-room dining is unparalleled. She goes out of her way to ensure your needs are met, and that you get the most out of your stay in what she feels is one of the most amazing cities in the world.

Whether you're looking for family activities around the city, recreation in the pristine outdoors or just DVDs and coloring books to pass the time, she was ready with suggestions and took care of every detail. Any stay with us is more than just a trip, it's an experience you'll remember and cherish for many years to come. She'll see to that.