Bordered on three sides by France and within view of snow-capped Alps, Geneva is a city of world diplomacy and commerce - with art galleries, an opera house, gourmet restaurants and vibrant nightlife.
Spa des Bergues
A three-floor luxury rooftop retreat featuring a variety of spa treatments, offering views over Lake Geneva and the nearby Alps.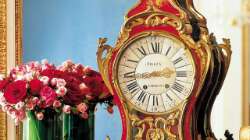 World Renonwned Watches
Switzerland has nearly cornered the market on the production of fine watches, and all the great houses, including Patek Philippe, Breguet and Rolex, are in and around this city.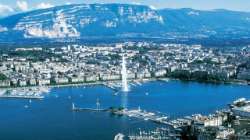 Jet d'Eau
The Jet d'Eau, or jet of water, is the symbol for this sophisticated international city. The towering spray - more than 450-feet high - is visible from anywhere along the lakefront.
Historic Medieval Centre
In Geneva's Old Town, you'll find cobblestone streets, shops, restaurants and the city's most important historic sights, the grand cathedral and Maison Tavel.