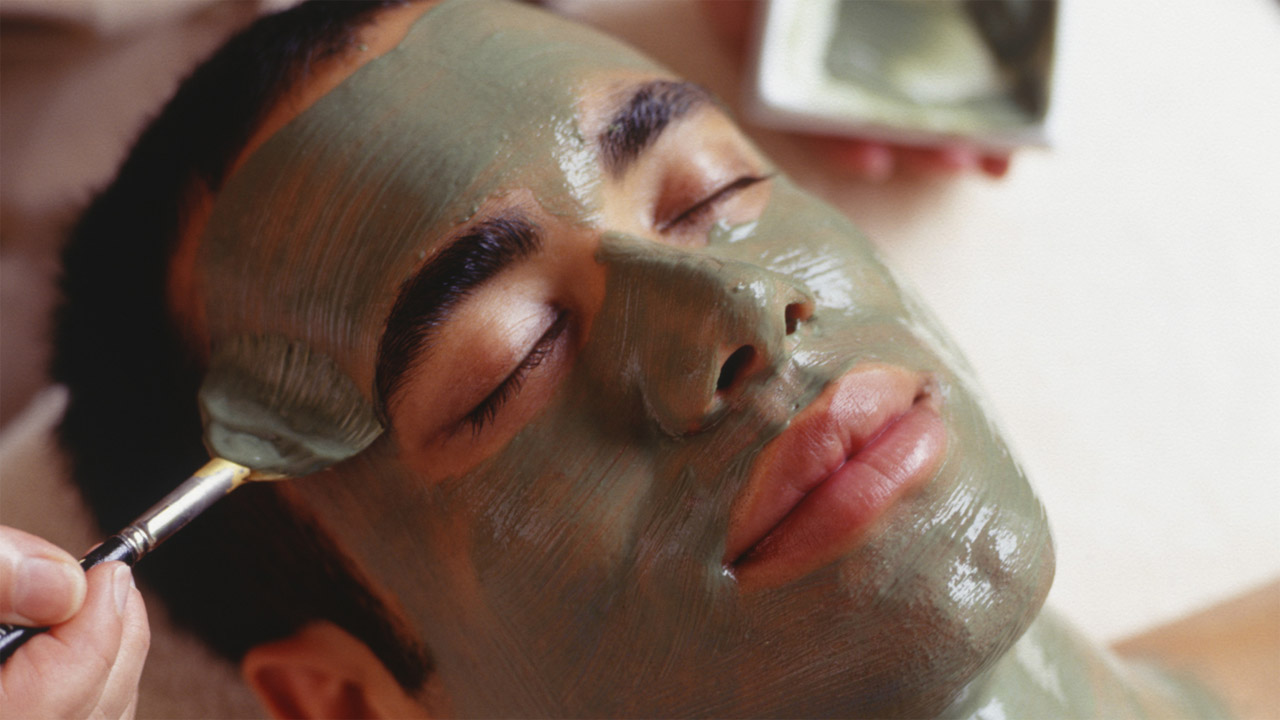 Vibrant, radiant, even-toned skin is not only beautiful, it also suggests a healthy lifestyle and someone who cares about how they look. Well & Being offers a diverse and results-driven selection of skin care treatments and therapies personalized to each guest. Expert estheticians assess your specific skin care needs to create a fully customised service.
Well & Being Facial
This natural face lift from Eminence Organic Skincare uses the latest advancements in green skin care technologies. A high-performance herbal enzyme resurfacing treatment includes a stimulating lymphatic "butterfly" massage technique. Micro-current therapies naturally lift, firm and stimulate the skin for maximum absorption of nutrient-rich plant stem cells.
Deep-Cleansing Facial
This custom, high-performance deep cleansing facial combines results with a relaxing experience. Our experts will tailor your session to address your concerns from sensitive skin to breakouts to fine lines, using the best of nature's remedies.
Transformation Facial
This facial therapy targets the signs of ageing skin due to the loss of estrogen and helps restore balanced, healthy, glowing skin. Customised to meet your specific concerns such as acne breakouts, dry skin, rosacea or devitalised skin. The skin is gently exfoliated with a rejuvenating glycolic peel and then deeply nourished with Evening Primrose and Rosehip Seed Oils. An antioxidant-rich Vitamin C Complex helps restore your skin's healthy glow.

Moisture Drench Facial
Designed for moisture-deprived skin, this treatment will replenish the skin with restorative herbal extracts designed to maximize hydration. A sensorial Soothing Hibiscus Enzyme Peel smooths and calms environmentally stressed skin. While Vitamin-rich Cassis Ultra Replenishing Cream with hyaluronic acid adds moisture content and White Tea Antioxidant Mask restores vitality to the skin. This also includes a nourishing facial massage utilizing the Gotu Kola Healing Balm leaving skin radiant and protected from harsh environmental elements. Ideal for high altitudes, extreme weather and desert climates.
Men's Fitness Facial
Tailored to address the specific needs of men, this deep cleansing facial removes impurities with powerful natural enzymes. Potent antioxidants neutralise ageing freeradicals, while soothing aloe combats the harsh effect of daily aggressors like shaving and environmental exposure. The result is refined, nourished and healthy skin.
Treatment Facial
ZO® Skin Health products by Dr. Obagi "mini-peel" using crystal polish and lactic gel to smooth and soften skin texture.
Stimulator Peel
Trademark treatment from ZO® Skin Health by Dr. Obagi uses a kojic blend to address pigmentation issues, and a lactic, citric, and salicylic blend to reduce the signs of aging.

HydraFacial™
The HydraFacial™ resurfacing treatment, a state-of-the-art aesthetic technology, thoroughly cares for your skin, providing cleansing, exfoliation, extractions and hydration, including Vortex-Fusion® of antioxidants, peptides and hyaluronic acid. The HydraFacial™ is a non-invasive, non-surgical treatment that delivers instant results with no discomfort or downtime, leaving your skin with a long-term healthy glow.
Ultimate HydraFacial™
This is the ultimate in skin health and beauty. Using Naturopathica's natural products before and after, this treatment includes the face and neck. The HydraFacial deeply cleanses, exfoliates, extracts and hydrates the skin using skin-specific solutions to bathe the skin in rich antioxidants and deeply hydrating hyaluronic acid. The HydraFacial's Multi-Peptide Dermabuilder addresses fine lines and wrinkles. This treatment concludes with Red LED Light Therapy, which plumps up ageing skin, and Blue LED Light Therapy, which zaps the bacteria that causes breakouts.
Anti-Aging Facial
Facial massage promotes relaxation and circulation for improved tone and overall function of skin while targeting concerns such as dryness and dullness. Choose from a Moisture-Infusing Collagen Mask or an Oxygenating Detoxifying Mask.
Facial Enhancements
To be added within most facials
Moisture-Infusing Collagen Mask
Smoothing & Hydrating Lip Treatment
Microcurrent Smoothing Mouth Lines
Microcurrent Eye Lifting
Contouring Eye Treatment Mask
Brow and/or Lip Wax
Chin Wax
Intraceuticals Oxygen Infusion Facial
The Intraceuticals Oxygen Infusion skincare treatments use oxygen under pressure as a means to deliver a unique moisture binding serum to the deeper layers of the skin. This facial treatment stimulates new cell growth, elastin, and collagen production which plump the skin producing immediate, visible results. Oxygen is essential in treating acneic skin conditions, improves overall texture and tone, reduces the appearance of fine lines and wrinkles, comforts dry, sensitive or stressed skin and provides an immediate increase in skin radiance and glow. Your aesthetician will assess your skin and customize a unique Intraceuticals serum that is right for you.
Oxygen facials are available in the following combinations:
Oxygen Hydrafacial Combo
Oxygen Ultimate Hydrafacial with LED light therapy
Oxygen Microcurrent Combo
Oxygen Hydra Microcurrent Trio
Facial Add-Ons
Atoxelene Infusion
Atoxelene Serum is designed specifically to refine the forehead, soften the eye contour, and immediately plump and smooth the lips. The natural amino peptide, Argirellne significantly targets expression lines and increases skin firmness. Skin instantly looks smoother and firmer and feels tighter without invasive injections.
Boosters
Vitamin C+3 Booster to smooth, brighten and strengthen

Collagen+ Booster to restore, tighten and give volume

Antioxidant+ Booster to detox, revitalize and balance
Please note: Prices and treatments are subject to change without notice and are based on availability.