NEW DINING AND DRINKING CONCEPTS WHERE EVERY MEAL IS AN EXPERIENCE
All of the Resort's five culinary venues will be conceptualized with a fresh approach that focuses on locally-sourced organic foods. Highlights include three reimagined restaurants and an all-new Añejo bar and Library lounge serving artisanal rum and spirits. The Resort's signature restaurant will offer a new farm-and-sea-to-table concept and a showpiece outdoor kitchen. A redesigned lower lobby lounge will provide a dynamic gathering space for guests that transitions throughout the day from grab-and-go offerings in the morning to a relaxed lounge and bar setting during afternoons and evenings. Guests can also enjoy an enhanced steakhouse and an Italian and Mediterranean seafood-focused restaurant.
Taste the Stars
What happens when astronomy meets gastronomy? You're about to discover that heavenly fusion at Four Seasons Resort Costa Rica at Peninsula Papagayo.
CATCH OF THE DAY
Come to the edge of Bahia restaurant, overlooking Playa Blanca, and meet our chef as he displays the fresh catch of the day and helps you select the perfect fish for your dinner. Available Tuesdays, Thursdays and Sundays from 11:30 am to 12:00 pm.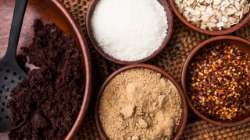 CHOCOLATE-MAKING CLASS
Chocolate lovers rejoice! Enjoy this hands-on class with local culinary artist Henrik Bodholt, who will take you on a chocolate-making journey, starting with roasting, peeling and grinding the cacao beans. At the end of the class, you can enjoy the fruits of your labour.