Austin – Top 10 Family Must-Do's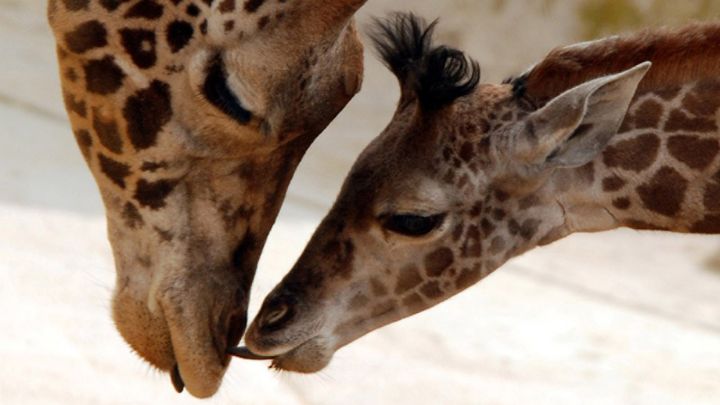 Nothing beats the big city for big family fun. Check out all there is to do and see, from going batty to natural beauty.
1. Thinkery Hijinkery

Thinking has never been so fun! At The Thinkery, Austin's 40,000 sq. ft. (3,716 m2) children's museum, kids can draw with lasers, create music with water, sculpt with magnetic fluid and much, much more. Aimed at infants through 11-year-olds, the aptly named concept is designed to power kids' creativity through interactive exhibits that focus on "STEAM" learning – science, technology, engineering, art, and math – as well as healthy living.
2. Have Fun with History

History comes alive for every generation at the Bob Bullock Texas State History Museum, featuring three-stories of eye-popping exhibits for kids and parents alike – from a full-sized teepee, the Capitol's original Goddess of Liberty statue and a 1940 AT-6 Texan airplane in the central atrium. After exploring the extensive collections, rest your feet as you take in The Star of Destiny, a thrilling special effects show held in the 200-seat Texas Spirit Theater, the biggest multimedia theater in the state.
3. Go Batty for Bats

Let your little ones indulge their inner Batman (or Batgirl) as they watch the spectacle of thousands of Mexican Free-tailed bats swooping out from beneath the Congress Avenue Bridge. Families can watch the harmless high-flyers from the shore, or for more adventurous viewing, join a Bat Watching Kayak Tour with Congress Avenue Kayaks, which operates out of the Waller Creek Boathouse located directly behind Four Seasons Hotel Austin. During these 1 ½-hour guided tours, offered Thursday through Saturday, experience the outdoors like never before as you watch and learn about one of the world's largest urban bat colonies.
4. Tower of Fun

The most distinguishing landmark on The University of Texas at Austin campus, the UT Tower stands at 307 feet tall offering spectacular views of the campus and surrounding area. During hour-long Tower Observation Deck Tours – offered several times each month – student guides give a historical overview of the building and university before leaving guests to bask in breath-taking views. For a more hands-on activity, future Longhorns can also complete a Scavenger Hunt campus tour that takes them throughout the "Forty Acres of Fun."
5. Monkeying Around

Make funny faces at a monkey, ride a pony and feed a goat at the Austin Zoo, a sanctuary for rescued animals located just outside the city limits. Home to more than 300 animals across 100 different species, the Zoo offers kid-friendly fun in the form of a petting zoo, train rides on the Rawhide Rocket, a butterfly garden, a picnic grove and more.
6. All Aboard!

A family favorite close to downtown, the Zilker Zephyr takes kids of all ages on a 25-minute miniature train ride throughout picturesque Zilker Park. After completing their conductor duties, children can climb to their hearts content on three nearby playscapes or head inside nearby Barton Springs Pool bathhouse to escape the heat at Splash!, an interactive Edwards Aquifer exhibit that offers a fun and exciting learning experience deep inside a simulated limestone cave.
7. Scoops of Fun

Part zany, but 100 percent delicious, Amy's Ice Cream is a hometown favorite, especially during the summer months when high temperatures make cool treats a must. With seven daily offerings and endless rotating flavors that range from PB&J to Oreo Cream Cake and Black Velvet to Kahlua (made with real alcohol!), this inventive confectionery shop will have mom, dad and the kids screaming for ice cream.
8. Family Bonding at Mt. Bonnell

Make the most of Austin's beautiful outdoors with a hike to the highest point within the city limits: Mount Bonnell. An easy ascent for most ages and abilities – the trail to the top is approximately ¼ mile with an elevation gain of just 190 feet – kids will enjoy scrambling on the many boulders while adults reap the rewards of their climb with spectacular views of Lake Austin and the downtown skyline.
9. Inner Space Expedition

Travel back to the Ice Age as you experience the fascinating story of Austin's Inner Space Caverns, natural underground caverns featuring spectacular stalagmites, stalactites, giant columns and animal fossils. Discovered by construction workers in 1962 while building the I-35 freeway, the caverns are estimated to be 90 to 100 million years old, as evidenced by finds of mammoth and saber-toothed tiger bones! Three different tours are offered, accommodating visitors of all ages.
10. Amphibious Adventure

If a sightseeing tour of Austin is on your must-do list, make it fun for the whole family with Austin Duck Adventures' quirky downtown tour. Conducted in an unsinkable amphibious vehicle that can traverse land or sea (or rather, lake), this 75-minute tour hits all the hot spots like Sixth Street, the State Capitol, Bob Bullock State History Museum, the Governor's Mansion and Lake Austin as an informative guide provides historic and titillating tidbits. Perhaps the most fun part for pint-sized tour guests? The captain's occasional call for quacking at locals along the way!