My Four Seasons
Anguilla for Two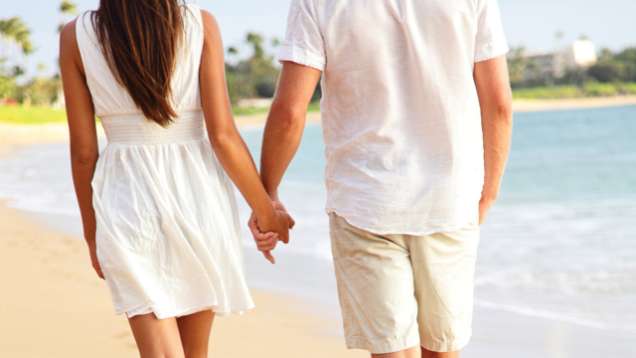 Escape with the one you love to Four Seasons Resort Anguilla and feel like you belong together, here and forever. The romance begins with a room that embraces the infinite blue skies and turquoise Caribbean Sea.
The Rooftop Studio, for instance, has not one, but two outdoor terraces. On its enormous, utterly private rooftop you'll have a plunge pool large enough for two. Take a dip after sundown and make wishes as a canopy of stars winks on overhead. Living on In-Room Dining, you might never wish to set foot beyond your door.
But the Resort has ways to lure you out.
The pristine white beach of Meads Bay is one – tempting you to walk hand in hand at sunset and draw Cupid hearts in the sand. Or poolside cabanas, where you can lounge side by side near the water's edge at the beautiful Aleta Pool. Tennis courts for a lover's match. Or luxurious couple's treatments at our beachfront Spa.
When it comes to dining, the Resort can please you both. Join a wine tasting at SALT. Sip rum punch at the Bamboo beach bar. Or share sushi at a chic table for two at the justly named Sunset Lounge. The sound of the waves is just beyond.
Eventually, you might want to venture from the Resort to experience the fun and friendly Anguillian culture. Its music will move you to dance barefoot in the sand. You can ride horseback together through the surf. Snorkel in a quiet bay, followed by a picnic lunch. Or explore the island by bike.
Later, you may dream of recapturing that sense of belonging at Four Seasons Resort Anguilla – as you share your wedding vows, or renew them. Or simply honeymoon, once again. Because Anguilla seems made for two.