The reimagination of the Resort will offer a true taste of Pura Vida at Central and South America's first Forbes five-star luxury resort. Today Four Seasons Costa Rica is a beacon for eco-luxury and will only be improved to exude modern refinement and the most luxurious comforts.
Curious about how the transformation will unfold? Continue reading below for more information.
A design interpretation of "Pura Vida"
Our renovations will be led by the locally inspired yet globally renowned design firm Meyer Davis Studio of New York City.
Nature will take centre stage as we renovate the Resort's signature indoor-outdoor spaces to meld seamlessly into the peninsula's vibrant landscape.
Each space will leave a lasting impression with a breathtaking combination of natural colours, rich elements and indigenous art.
The entire new Resort experience will pay homage to the beautiful, diverse tropical wildlife surrounding our peninsula.
Meyer Davis' design concept plays with space, form, texture and light to create a sense of effortless, sun-dappled luxury.
Bringing Outdoor Beauty to the Indoors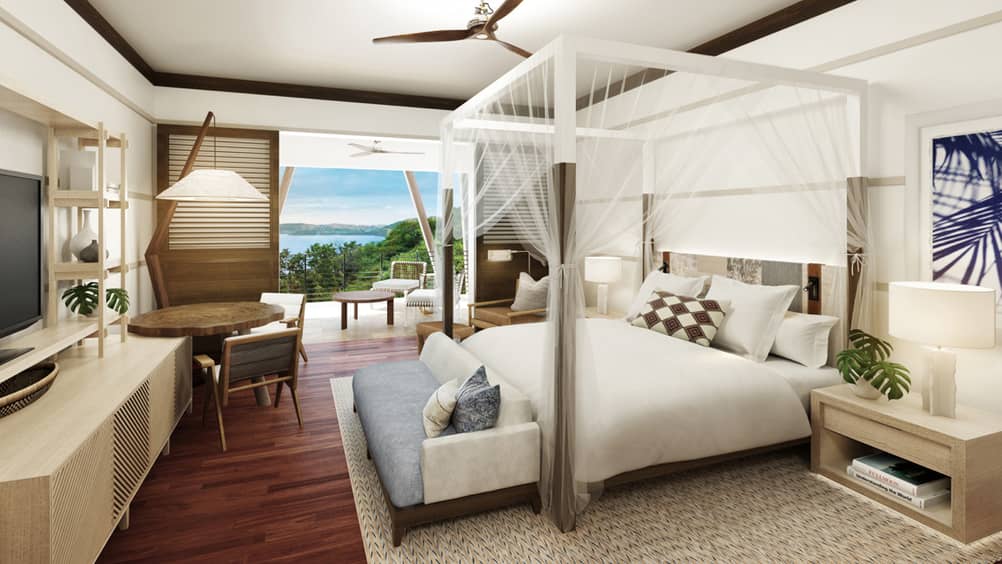 Each of our 181 guest rooms and suites will be transformed into a sophisticated retreat of intimate luxury and warmth for today's modern traveller.
Guests will enjoy new furnishings, natural colours, rich textures and local artisan pieces in each room, and on every private balcony or patio.
Our 15 one-bedroom hillside Canopy Suites will also feature new plunge pools.
Linger longer in our redesigned lobby, with inviting open-air gathering spaces that exude a see-and-be-seen resort vibe.
Introducing a Celebrity Chef Partnership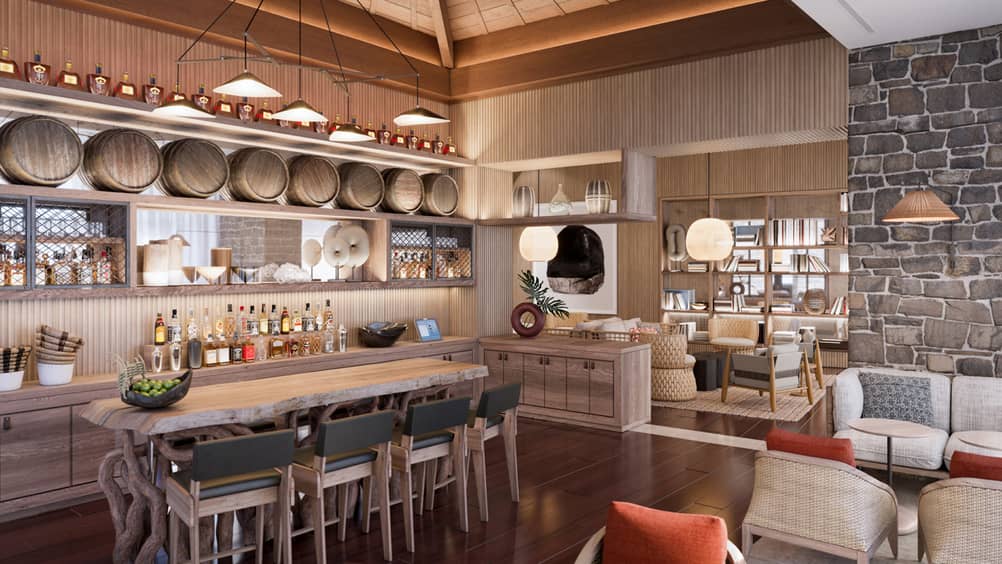 Our three reimagined restaurants will all feature new designs and culinary concepts.
Our new signature restaurant will also offer a new farm-and-sea-to-table concept and a renovated showpiece outdoor kitchen.
Our new culinary offerings will also include an enhanced Italian and Mediterranean seafood restaurant.
From early mornings to relaxing afternoons, our dynamic lower lobby lounge will shift from grab 'n' go to lounge bar throughout the day.
Check rates, availability and reserve by phone: