502 Moo 1, Mae Rim-Samoeng Old Road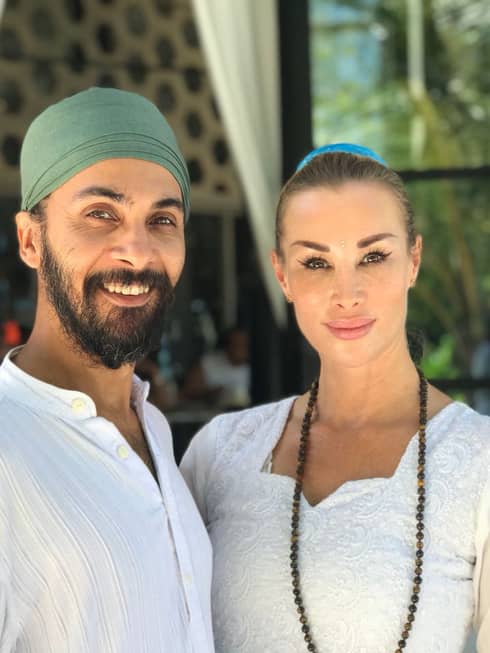 PARAMJOT AND EVELYN
November 1–15
Consult with our wellness expert for enlightening healing sessions, from mindfulness and soul-deep relaxation to tracing your past life.
Touch of Soul (Signature Therapy) with Evelyn and Paramjot

Find yourself in soul-deep relaxation as your physical and emotional blocks are released through angelic, cosmogenic healing, combined with Reiki. Balancing and harmonizing the mental and physical body, this hands-on healing helps crystallize and purify the inner and outer body.
120 Minutes
THB 12000
Numerology, Intuitive Reading and Life journey Counselling with Evelyn and Paramjot

Discover your strengths, blessings, weaknesses and destiny through a profound consultation that relies on your date of birth to shine light on your karmic manifestations. The session is helpful to learn more about personal, family, social and business relationships and help resolve any concerns. 24-hour prior notice is required for this session.
90 Minutes
THB 9000
Chakra Balancing with Evelyn and Paramjot

Harmonise, relax and energise the body by balancing and aligning the seven important chakras of the body. Through day-to-day stresses, these 'wheels of light' can sometimes fall our of alignment. During this therapy, Evelyn channels pure energy through the hands-on-healing to help balance the chakras, resulting in the wellbeing of both mind and body.
60 Minutes
THB 9000
Kundalini Yoga with Evelyn and Paramjot

Particularly suited to decompress and combat burn-out, this yoga session helps eliminate physical and mental clutter. The practice helps reprogram the subconscious mind and re-energize the body.
60 Minutes
THB 5000
Mindfulness Meditation with Evelyn and Paramjot

Optimize your cognitive function and mood balance, and find your muscles, nervous system, and circulation in a state of deep relaxation. Based on a well-researched practice of ancient wisdom this meditation connects both the inward and outward life.
60 Minutes
THB 5200
Regression Therapy with Evelyn and Paramjot

Through a psychotherapeutic process, find answers to unknown patterns or unsettled feelings, by allowing childhood memories, thoughts and feelings to guide and heal your current state of mind.
120 - 180 Minutes
THB 20000
Prices are in Thai Baht, subject to 10% service charge and applicable government tax.