Guided by two decades of insight and local knowledge, the Four Seasons team of experts has unlocked the full transformative potential of this destination, with a carefully curated menu of guest experiences designed to clear the mind, energize the body and refresh the soul.
Activities
At Four Seasons Resort Chiang Mai, take advantage of world-class fitness facilities and a wide range of on- and off-site recreation, from balloon rides to Thai cooking lessons.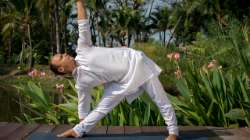 Mini Boot Camp
Rediscover your favourite fitness routines and take up exciting new challenges. The Mini Boot Camp package offers the perfect combination of health and luxury – in signature Four Seasons style.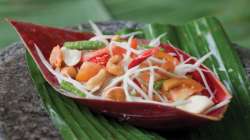 Taste of Chiang Mai
Chiang Mai has a rich culinary tradition, with a blend of Lanna, Burmese and Laotian influences. The Thais' love for food is evident in each succulent bite, whether you're eating from a humble street vendor or at a fine-dining restaurant.