Thailand's Culinary Masters Series 2018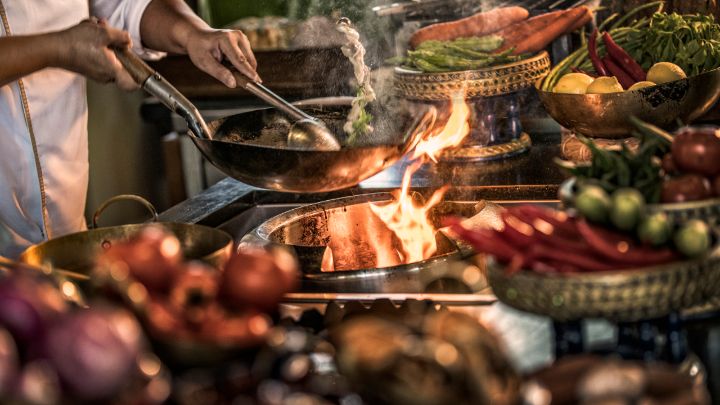 KHAO by Four Seasons is proud to present a commendable series of Thailand's Culinary Masters! Savour an action-packed weekend of dining with the country's most-acclaimed chefs showcasing their culinary prowess at Four Seasons Resort Chiang Mai.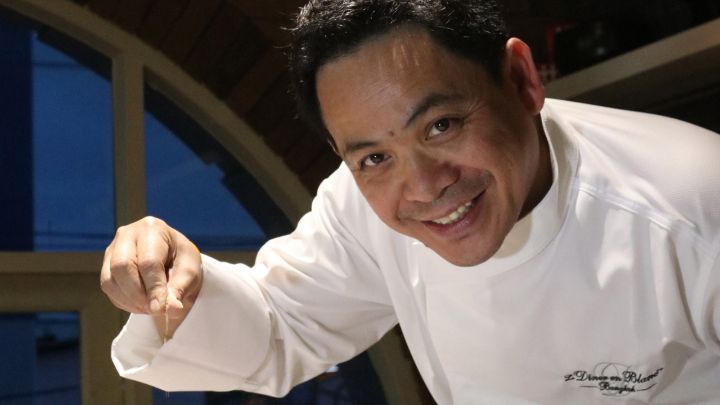 Winning the hearts of connoisseurs and critics alike, acclaimed Chef Chumpol Jangprai is all set to showcase his culinary prowess at Khao by Four Seasons in the second edition of Thailand's Culinary Masters Series 2018. Staying true to the wisdom of Thai cuisine and its culinary heritage, Chef Chumpol brings a modern gastronomic palate, while respecting the five key pillars of Thai cooking know-how. Expect a precision-perfect four-course menu, highlighted by Northern Thailand's bounty of farm ingredients, which are a cornerstone of this prodigal chef's menus.
Growing up in a family-owned restaurant gave Chef Chumpol the opportunity to start young – when he was just 13 years old! Recognition soon followed as he became an authority on Thai cuisine, having been an integral part of world-renowned Thai cuisine restaurants, such as the Blue Elephant in Bangkok, and advisory boards of several leading hotel chains. A part of the Iron Chef Thailand elite, he has been recognized as the best in the new generation of culinary masters.
March 3, 2018: Exclusive Master Class at Rim Tai Kitchen; THB 2,400 per person, food only
Wine-paired, four-course dinner at Khao; THB 3,400 per person (includes wine paring)
March 4, 2018: Sunday Brunch with Chef Chumpol's signature specialties; starting at THB 1900 plus taxes per person
Thanunya Kaikaew – CHEF GAI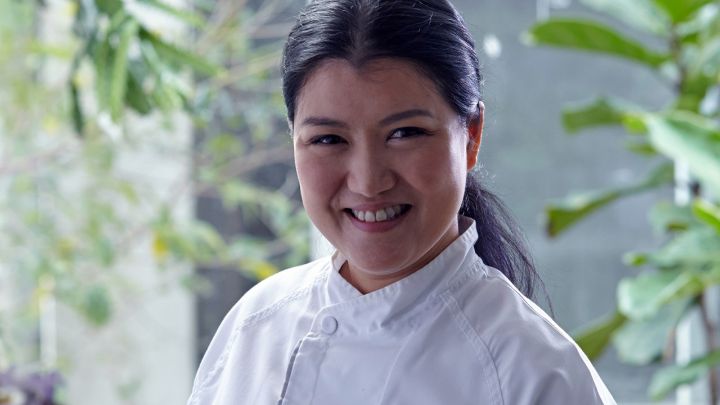 January 20–21, 2018
A certified French cuisine specialist by Le Cordon Bleu Paris, Thanunya Kaikaew – Chef Gai – has spent several years honing her skills in dessert-making, and is one of the six chefs to be selected as part of the culinary elite of Iron Chef Thailand.
Enjoy a stunning four-course, wine-paired dinner, comprising Western delicacies, highlighted by the use of fresh ingredients from the Northern Thai bounty, including crayfish, sturgeon and Royal Project-produced vegetables and herbs. Known for her expertise in desserts such as Honeycomb Parfait, Taro Crème Brulee and Kao Nuk Nga waffles, expect no less than the most delectable finale to your meal. Join the cooking class with the Master Chef or come along to the Sunday Brunch to enjoy her signature specialties.
January 20, 2018
Exclusive Master Class at Rim Tai Kitchen: THB 6500 plus taxes, per person
Wine-paired, four-course dinner at Khao: THB 2400 plus taxes, per person
January 21, 2018
Sunday Brunch with Chef Gai's signature specialties: starting at THB 1900 plus taxes, per person