Chiang Mai is in the heart of an area once known as the Lanna Kingdom, meaning "the land of a million rice fields." While its vibrant blend of cultures gives the area a distinctive charm, the landscape is still covered with vivid green rice fields. Chiang Mai is often fondly called the Rose of the North for its beauty and spirit.
Kindness of Strangers
Meeting local people in Chiang Mai's handicraft centres and centuries-old temples, one finds it easy to feel their sense of sanuk – which means "fun" in Thai – as they welcome visitors with an attitude that is both warm and captivating.
Attractions and Activities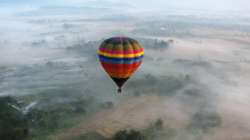 BALLOON ADVENTURE
Watch the sun rise and enjoy breathtaking views of mountains and terraced rice paddies on a balloon rides.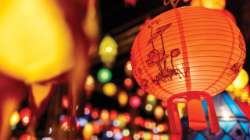 SUNDAY WALKING STREET
Located right in the center of the old walled city, the Sunday Walking Street is a real showcase of the art and craftsmanship of Northern Thailand.