Ocean-view entertaining is the specialty of Four Seasons Hotel Casablanca. For fine dining and drinks, our three indoor-outdoor restaurants and lounges are among the best in Casablanca, specializing in Mediterranean, Provençal and Moroccan cuisine.
From the Bleu restaurant to the Latitude 33 pool lounge, Four Seasons offers tempting choices for international guests and Casablanca's elite.
Pending liquor licence.
SEAFOOD AND GRILL EXTRAVAGANZA
On Sundays, come to Bleu for an exceptional lunch, where you can enjoy fresh seafood and experience our live grill stations. It's a delightful weekly ritual for the whole family.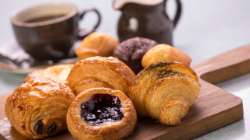 In-Room Dining
Pick from our extensive menu from the comfort and convenience of your room or suite 24 hours a day.