Weddings
Riviera Excitement
At the Grand-Hotel du Cap-Ferrat, A Four Season Hotel, your French Riviera wedding becomes an unforgettable vacation for you and all your guests. There are infinite possibilities for relaxation and adventure – both here on our property, and in the surrounding area.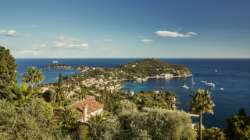 Saint-Jean-Cap-Ferrat 
One of the most prestigious villages in France, Saint-Jean-Cap-Ferrat offers the epitome of Riviera elegance in an ideal location – close to Cannes, Nice and Monaco. Stroll the harbour area and the seaside path to appreciate all the beauty.
Nice
The largest city on the Cote d'Azur, Nice offers urban sophistication with French chic. Walk the famous Promenade des Anglais along the seaside, and visit the world-renowned flower market. In the Old Town shopping district, you'll find classic Provençal products and local craftspeople.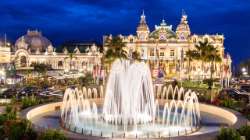 Monaco
Only 20 minutes from the Grand-Hotel, Monaco provides an ultra-glamorous destination on the French Riviera. Enjoy people-watching and designer shopping. Casinos, bars and clubs are all open until sunrise, letting you enjoy the best of Cote d'Azur nightlife.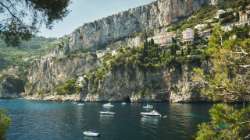 Cap d'Ail
At the border of Monaco, Cap d'Ail is an appealing seaside resort with a lively shopping district and lovely sandy beaches. Enjoy a superb walk along the coastal path between beaches, passing through a pine forest and overlooking the crashing waves.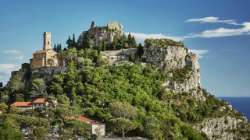 Eze
Like a living museum, the medieval village of Eze offers charming shops, art galleries and restaurants. The botanical garden is unique for its collection of cacti and succulents. The sea view from the hilltop is considered one of the most beautiful in the world.
Menton
Just beside the Italian border, Menton beckons with a beautiful city centre and an elegant local lifestyle. The town is known for its exquisite gardens, many of which were laid out by the English nobility who wintered here.
Plan a fairy tale honeymoon at the Grand-Hôtel du Cap-Ferrat, A Four Seasons Hotel. We've created this five-day itinerary to showcase all the possibilities. Follow it completely, or simply take it as inspiration.