Perfectly positioned on the French Riviera between Nice and Monaco, our property is an impressive venue for a car launch event, accommodating up to 140 guests within the hotel and 200 guests outdoors. Our events team is dedicated to creating a tailor-made automotive event; working together with you from the very beginning of your project to help bring something truly spectacular to fruition.
Vehicle Accessible Venues

3

Number of cars that can be showcased

40+

Event Guest Parking Spaces

60 (50 indoor and 10 outdoor)
Advantages of Our Location
Showcase 10 of your most head-turning vehicles in front of the main entrance of the property. Every guest will see the spectacular setup and your VIPs will instantly be immersed as we welcome them.

Flexible Indoor and Outdoor Space

Located in a lush seven hectares (17 acre) park, the Grand-Hôtel offers spacious venues to showcase your car. Three indoor function rooms are also available for welcoming your guests for meetings, conferences and cocktails.

Our property is ideal to test drive routes that cover urban, coastal and mountain fields. The extraordinary weather of the French Riviera is another advantage to guarantee the success of your event.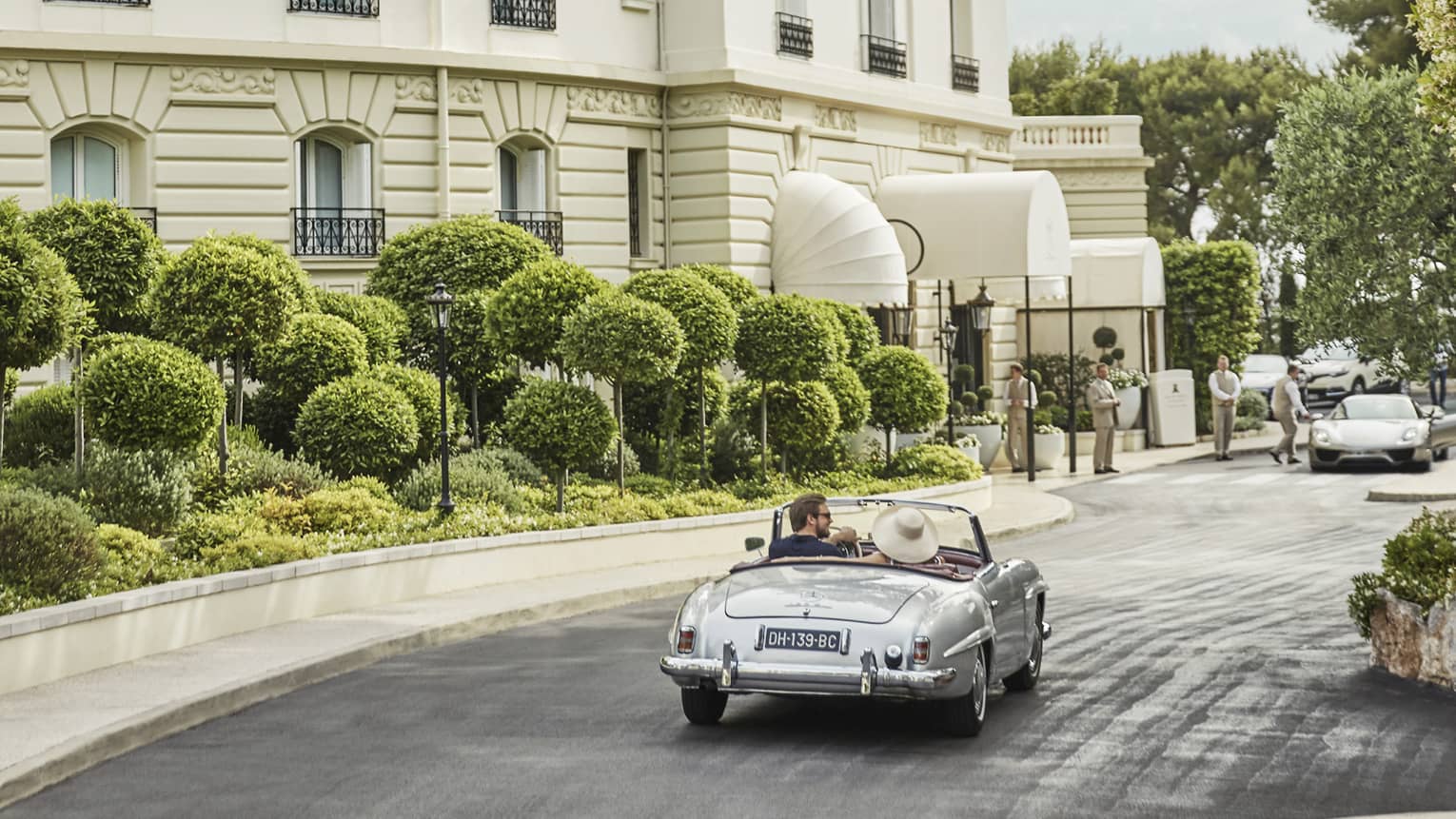 EXCLUSIVES AND BUYOUTS
Take over the entire property for your automotive event. Your group will enjoy complete privacy, total access to amenities and services, and unlimited opportunities to wow your guests.
The Details
Capacity
3 Vehicle Accessible Event Spaces
40+ car capacity to showcase on property
50 outdoor event parking spaces
10 indoor event parking spaces
74 accommodations, including 24 suites and 1 private villa
Airports & Transportation
30 minutes from Nice Côte d'Azur International Airport (NCE)
Parking, Valet & Services
Full valet service available to your guests
On-site check-in and check-out
On-site car wash upon request
Coordination with 2 additional local car wash (within 5km)
Parking lots equipped with cameras
2 fuel stations within 1 km of the property
Staff cafeteria can be made available for event teams
Receiving and delivery services