Located at the lush Garden City area, one of Cairo's oldest and most prestigious districts, Four Seasons Hotel Cairo at Nile Plaza makes for the perfect getaway, right at the heart of Cairo. The long morning hours and the even longer evenings are packed with fun-filled experiences, explorations and simple entertainment.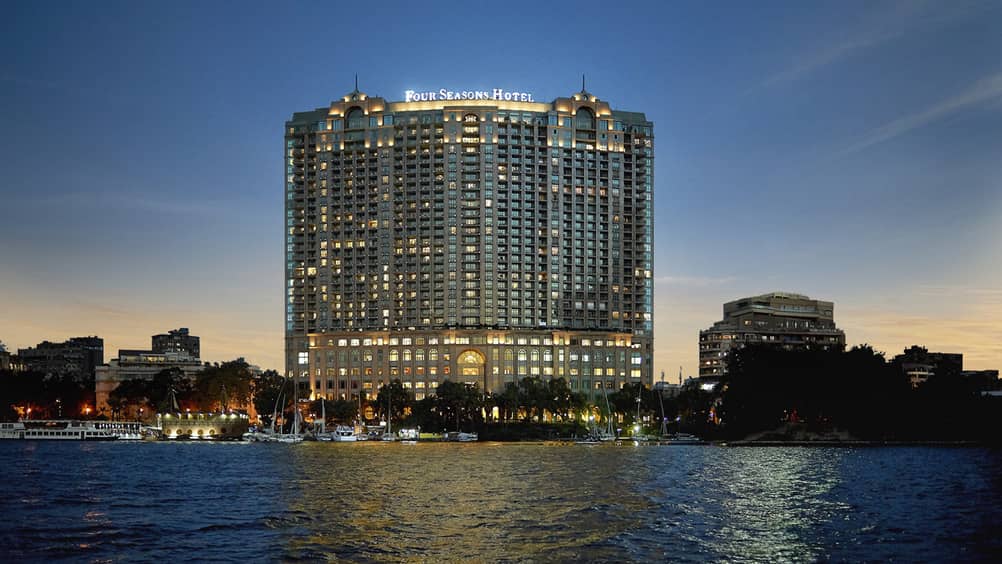 8:00 AM
Wake up to an extraordinary view of the Nile River and all of its surroundings. Take a minute to breathe in the fresh air and relish the fact that the country that was home some of the world's greatest kings and queens from is now yours to delve into. With a panoramic 360-degree view of Cairo, the Hotel provides fantastic angles to feast your eyes on, beginning from views of Cairo Opera House, Cairo Tower, Cairo Yacht Club, the Nile River and the Citadel of Salhuldin.
9:00 AM
Head over to Zitouni restaurant, the most authentic Egyptian restaurant in Cairo, for a breakfast like no other. A large spread of sweet and savory breakfast favorites, traditional Egyptian breakfast delicacies and a live croissant station will have you energized and fueled to jump-start on an exciting day.
10:00 AM
To make sure your day starts the right way, step into the Hotel Spa for a selection of treatments that will make sure you leave invigorated and rejuvenated. Choose from a variety of massage techniques, or go all out on some of the most amazing treatments developed by our expert Therapists. Moroccan Hammam, Turkish Hammam, Cleopatra Treatment, and many more will carry you into the highest state of bliss.
1:00 PM
Grab a quick lunch at Bella, little Italy by the Nile, where the flavors of Tuscany meet in a symphony of ingredients, curated by the city's most sought-after chefs. If you're looking for a more laid back ambience, head to Upper Deck for a delicious selection of dishes, served amid Cairo's most fashionable destination.
3:00 PM
One of the best things about Cairo is its long morning hours. Take advantage and escape the heat with a cooling dip into the swimming pool. Lounge and soak up the sun with a refreshing drink in hand. Let the cooling breeze that follows blow away any thoughts you might have. All you need to do is let go, unwind and relax. If you find yourself with extra time, head over to the Spa and choose one of the many treatments, massages and therapies offered, by the hands of hand-picked international massage therapists.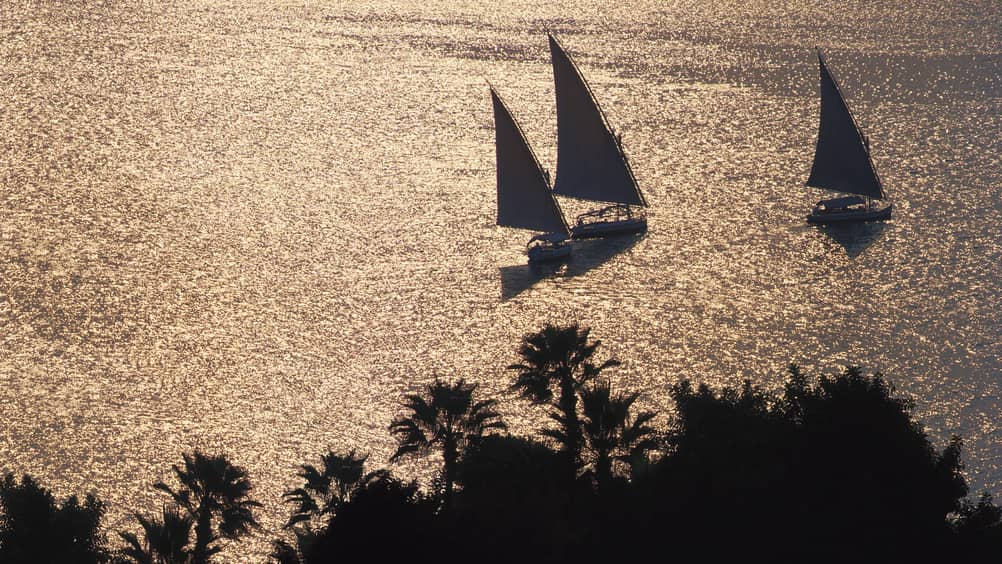 5:00 PM
After a nice shower and quick snack from the Pool Grill, it's time to head out to the Nile, but just seeing it from afar is never enough.
6:00 PM
Glide into the world's longest river in a felucca, and get immersed in the experience and watch as the colors that the sky infuses, leave you with an incandescent love for life. Stick around a little longer, and you will get to witness Cairo's night lights glow like a diamond in the sun.
8:00 PM
Allow us to take you to China and back for dinner at 8 Restaurant. Enjoy an extensive selection of the best delicacies China has to offer – from a Peking duck carved live in front of you, to the unparalleled shark fin soup and the remarkable bird's nest soup – one thing or another will keep you captivated for the duration of your dinner and delighted for days to come.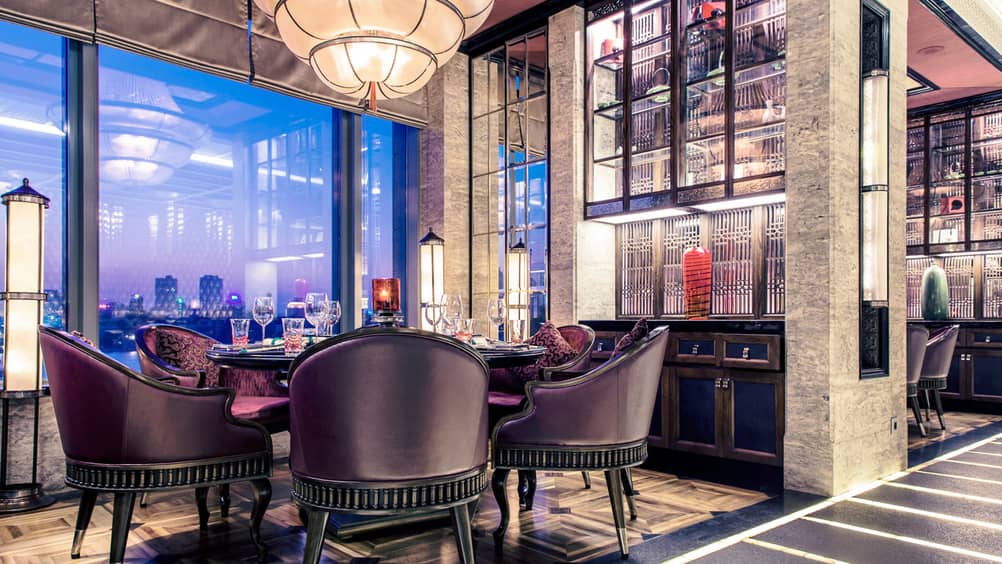 10:00 PM
Long summer nights in Cairo are unmatched. Spend a relaxed night at The Bar, where Cairo's crème-de-la-crème gather for some peace of mind and creative cocktails and drinks.
Cairo memories are the most fun and cherished ones, and Four Seasons Hotel Cairo at Nile Plaza will make sure they become memories of impeccable hospitality.