In its place along the Nile River, Egypt's 5,000-year-old capital celebrates an elegance and mystique of an ancient past that is ripe for exploration. To help make the most of your time here, we asked Dalia Khalil, Assistant Chef Concierge at Four Seasons Hotel Cairo at Nile Plaza, to share her recommendations for the best things to see and do in Cairo—from day trips to the pyramids to cocktails in Zamalek.
Cairo's modern cultural landmarks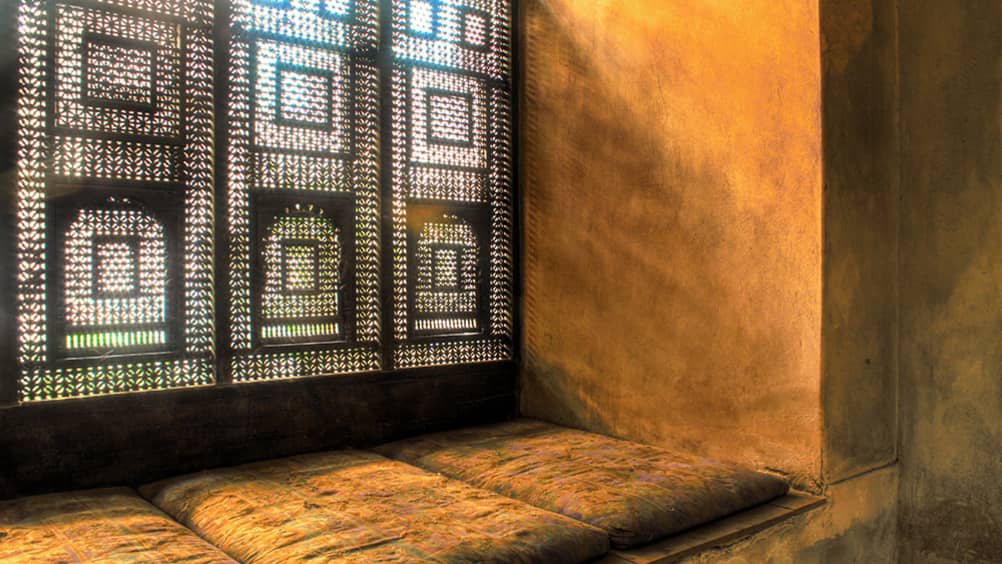 This city's cultural offerings extend far beyond its famous pyramids. As Cairo's main performing arts venue, the Cairo Opera House is known for its mix of high-quality cultural events; productions of first-class ballet, opera and symphonic works; and unique venues and state-of-the-art facilities.
For an out-of-the-box Egyptian experience, don't miss the tri-weekly Al-Tannoura Egyptian Heritage Dance Troupe show at Wekalet El Ghoury, a performance that incorporates traditional dance with instrumentation and other elements that recall whirling dervishes. Built by Sultan Qunsuwah El Ghouri in AD 1504, Wekalet El Ghoury was originally a gathering place for merchants in central Cairo as well as a residence for many of the merchants' families. Following its restoration in 2005, the building was given new life as a cultural arts centre.
Egyptian history on display
Photography Wayne Williams
Home to the world's most extensive collection of ancient Egyptian antiquities, the two-storey Egyptian Museum features an incredible 160,000 objects on display. The museum's 107 halls are filled with artefacts spanning the last 5,000 years, with a primary focus on the pharaonic era. Find the most significant showpieces in the Tutankhamen collection and the display of the reign of monotheistic pharaoh Akhenaten.
Outside, the southern district known as Old Cairo is where you can see structures from the city's varied history, including remnants of former capital cities such as Fustat. Here, you'll also find the Babylon Fortress, the Hanging Church and other Coptic churches, the Ben Ezra Synagogue, and the Mosque of Amr bn al-As, as well as Fort Babylon.
The pyramids and other icons
The only surviving structures of the Seven Wonders of the Ancient World, the Pyramids of Giza are the highlight of a trip to Cairo. Take a tour of the three main pyramids on the Giza Plateau—the Great Pyramid, the Pyramid of Chephren and the Pyramid of Mycerinus—and stick around for the evening Sound and Light Show, narrated by none other than the majestic Sphinx, located nearby.
Then, journey to the edge of the desert to see the ancient city of Memphis, the first capital of Egypt, home to the Alabaster Sphinx and several colossal statues of Rameses II. Explore Sakkara, the ancient capital's vast necropolis ("city of the dead"). Here, you'll find the Step Pyramid of King Djoser, thought to be to be the oldest pyramid in the world.
Ten kilometres (6 miles) south of Sakkara is Dashur, the southernmost extension of Memphis and another royal necropolis. The two highlights here are the Bent Pyramid and the Red Pyramid, both built by Pharaoh Snofru and excellent examples of the transition from step-sided to smooth-sided pyramids.
Cairo's culinary scene
The upscale district of Zamalek, an island located west of downtown in the middle of the Nile River, is filled with some of Cairo's best restaurants. For upscale Asian cuisine, Asia Bar serves up a variety of authentic Thai, Chinese, Japanese and Vietnamese dishes, and Mori Sushi features a modern approach to sushi, combining elements of classic and Western-style rolls.
The Lemon Tree & Co is a laid-back café for a unique Mediterranean lunch, and be sure to pick up some gourmet French pastries from Left Bank. For the ultimate pizza-parlour experience, Maison Thomas serves hearty portions, while Aperitivo offers fine Italian dishes and cocktails in a setting reminiscent of Milanese bars and cafés.
Diners seeking authentic Egyptian cuisine should look no further than Abou El Sid, a popular, lively restaurant full of Old World charm and quintessential local dishes. Drawing inspiration from the street food trend, Cairo Kitchen is a contemporary take on the traditional koshary restaurant, with a menu that pays homage to classic Egyptian meals in a hip, modern setting.
Tucked away in the primarily residential neighbourhood of Heliopolis, Sachi is a hidden gem. With a menu of innovative Japanese and international fusion cuisine, this is an excellent spot for dinner or just for a drink at the elegant bar.
If your goal is to see Cairo, head to Cairo Tower in Zamalek, where the 360-degree views from 360 Revolving Restaurant near the top are clearest in the late morning and late afternoon.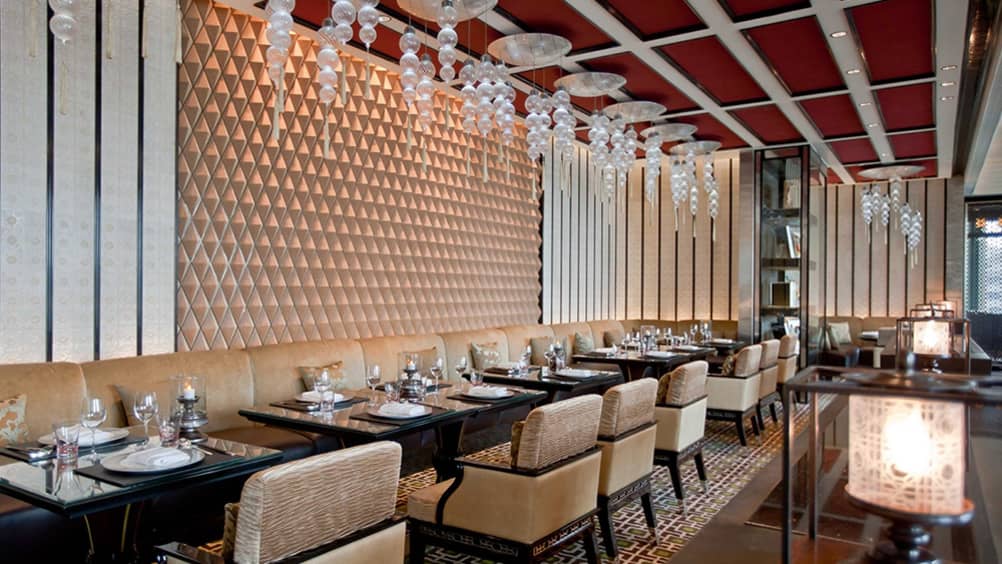 Photography courtesy Four Seasons Hotels and Resorts
With a total of nine restaurants at the Hotel, you don't have to go far to experience fine dining in Cairo. Get your fill of authentic Chinese cuisine at 8, serving up festive dim sum every Friday; or experience a bit of Italy at Bella, with fresh pastas, risottos and freshly caught fish selections. Open 24 hours a day, Zitouni is the place to order classic Egyptian meze or shish barak and finish off with homemade keshta ice cream anytime, day or night.
Cairo shopping: Souks, souvenirs and designer fashion
Few places in the world can match the energy of a bustling souk. Investigate the shops at Khan El Khalili bazaar to uncover an excellent variety of leather goods, embroidered clothing and hand-carved woodwork, and make sure to pay a visit to El Sagha for gold and silver jewellery.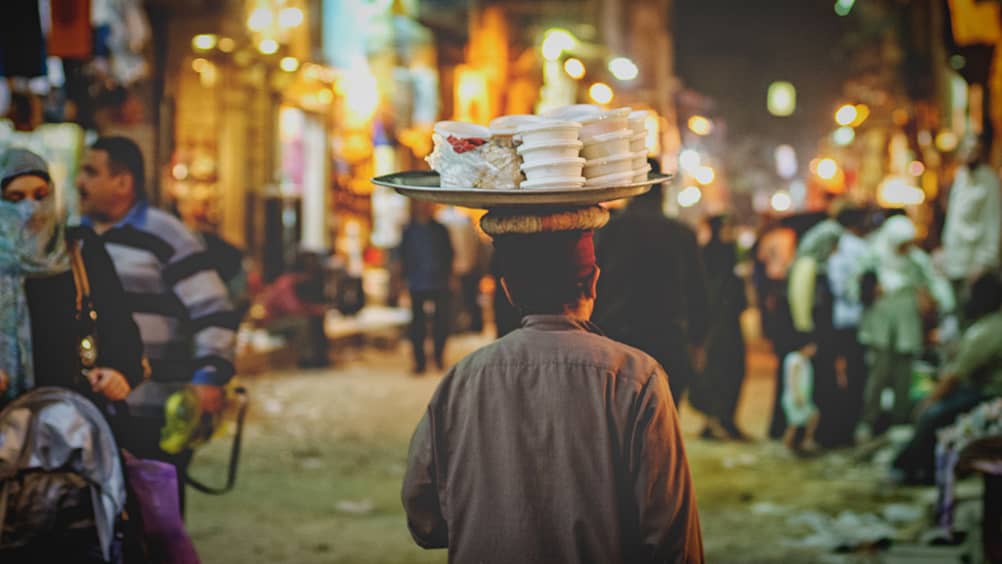 Photography Francesco Borsotti
Grab a table at El Fishawy to refuel before exploring even more of the souk. Or go for a luxury shopping experience at Beymen Mall, Egypt's first and largest high-end, multi-brand department store, located at Four Seasons Hotel Cairo at Nile Plaza.
Outdoor activities
Ask the Concierge to book a tee time at Katameya Heights Golf & Tennis Resort, just 45 minutes outside of Cairo, which features a championship course designed by renowned French golf architect Yves Bureau.
Or mingle with posh Cairenes at the renowned and exclusive Gezira Sporting Club for tennis, martial arts, swimming, basketball and more. Horseback riding through the desert is another can't-miss activity while visiting Egypt, and you'll find various stables near the pyramids that offer lessons and rentals.
The royal spa treatment
A spa experience fit for royalty, the Cleopatra Ritual at the Hotel Spa includes a luxurious milk-and-honey bath, topped off with essential rose oil and rose petals, designed to soothe your muscles and prepare your body for a decadent massage. It's the perfect treatment after a day spent exploring the desert.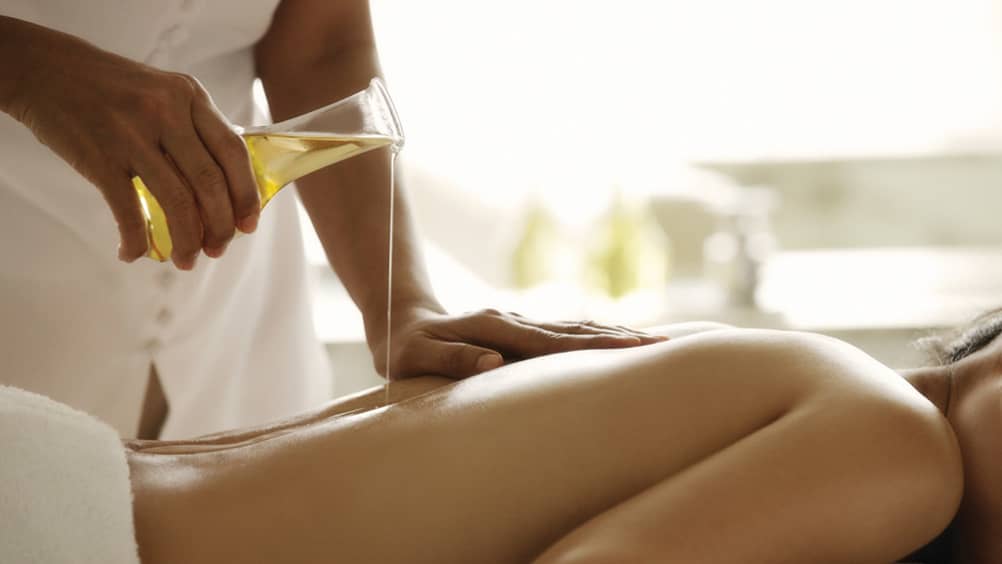 Photography courtesy Four Seasons Hotels and Resorts
Family fun in Cairo
Families can spend hours letting imaginations run wild at Fagnoon, a place where you can play, paint, draw, dance and try your hand at different crafts—pottery, carpentry, baking, jewellery making and more.
Or head to KidZania, where little ones can unleash their inner chef, firefighter or doctor. Designed as a kid-sized city with 100-plus roles to play, KidZania is the first international edutainment park for children ages 4–14.
The Concierge can arrange for a sunset camel ride near the looming Pyramids, a uniquely Egyptian experience that kids of all ages will love. The Hotel also offers a number of on-site activities such as storytelling, movies and swimming in the children's pool that will keep young guests occupied.
Cairo nightlife
Cairo Jazz Club has been a staple of the city's nightlife scene for years. Don't let the club's name mislead you—you'll see a variety of live bands and DJs as well as jazz. Mondays, Wednesdays and Fridays are especially popular nights for dancing.
Gŭ Bar is an Asian-inspired restaurant and nightclub where you can have early evening cocktails or dinner, and then dance all night while some of the city's most talented DJs spin the beats.
A perfect day in Cairo
Start your day with an early-morning visit to the Pyramids of Giza, followed by a lunch of stuffed pigeons or Egyptian molokhia with white rice and grilled chicken at Zitouni. After lunch, visit the Egyptian Museum, or explore remnants of the city's long history in Old Cairo.
Photography courtesy Four Seasons Hotels and Resorts
In the late afternoon, take a tour of the oldest market in Egypt (Khan El Khalili) and wind down tea at the famous El Fishawy café. Finally, relax and enjoy a sunset felucca ride on the majestic Nile with a pre-packed dinner from the Hotel.
Four Seasons Hotel Cairo at Nile Plaza