Room Rate
Best available room rate. Our most flexible option.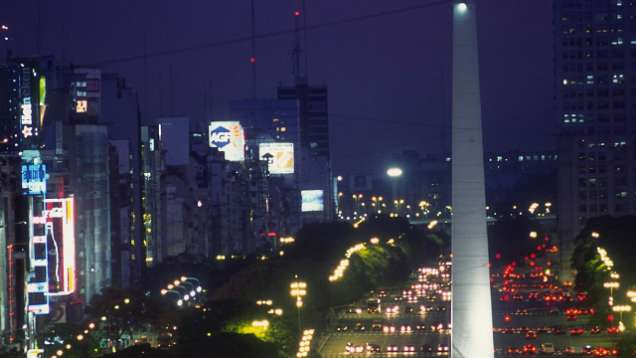 Seasonal highlights
There are festivals and events held in Buenos Aires throughout the year, some of which draw upon the city's cultural traditions, others, such as the Book Fair reflect the city's standing as a venue for international events.
A booklet listing special events and activities (concerts, exhibitions, etc.) in the city can be obtained from the municipal Dirección General de Turismo.
MAY: Book Fair
JUNE – No event or relevant festival, but will probably be Arteba

JULY – Agricultural Exhibition La Rural Livestock
AUGUST – Tango Festival and World Cup
SEPTEMBER – Emergent City Festival
OCTOBER – Fiba International Theater Festival
NOVEMBER – Polo Tournament
DECEMBER – Christmas Girls in the City Streets
Quick Reference
Time zone
GMT -3 hours
Language(s) spoken
Castellano Spanish is the official language of Argentina and differs from other Latin American Spanish in the pronunciation of some words. Immigrant communities, many of whom retain their native language, speak various other languages and there are no fewer than 17 indigenous languages.

Italian is the language of the largest immigrant group and is widely spoken. English is studied as a second language and widely used in both tourism and finance. German is also widely spoken and there is a weekly newspaper published especially for German speakers, entitled Argentinisches Tageblatt.
Electrical system
Local voltage is 220 to 240 volts AC. Adapters available; please request through the Concierge.

Shopping hours
Monday to Friday 10:00 am to 8:00 pm
Saturday 10:00 am to 1:00 pm
Shopping malls are open everyday from 10:00 am to 9:00 pm

Working hours
Monday to Friday 9:00 am to 6:00 pm