My Four Seasons
Top Flights Of Hungarian Wine
Unbeknownst to even the most discriminating oenophiles, some of Europe's oldest vineyards aren't in France or Italy, but Hungary, whose viticulture dates back to the Roman Empire. Enriched by the contributions of Celts, Romans, Magyars, Germans, Serbs, Hungarian wines were for many centuries the toast of Europe. In 1703, Francis Rákóczi II, Prince of Transylvania, gave King Louis XIV of France some Tokaji wine from his Tokaj estate as a gift. The Tokaji wine was served at the French Royal court at Versailles, Madame de Pompadour referred to to it as "Vinum Regum, Rex Vinorum" or, "King of Wines". From Beethoven to Voltaire, the bright lights of Europe continually sang its praises.

After World War II, the long arm of Russia' Iron Curtain befell family vineyards which became collective farms. The volume of wine output was valued over quality above all else. But since fall of communism in 1989, Hungary's vinters have reclaimed their vineyards and have gone into overdrive, once again producing some of the world's most unique wines.

Wines of quality, even of legend, come from the pockets of hillside vineyards that dot the arc of mountainous terrain stretching across the country — Villány, Szekszárd and the Lake Balaton region to the west, Eger (home of Egri Bikaver, the hearty Bull's Blood) and the famed Tokaj in the northeast.

Finding Hungarian wines outside of the country can prove difficult, as many wines are not exported. So for wine-lovers visiting Budapest, a stop over at The Bar at Four Seasons Hotel Gresham Palace Budapest is a must. Offering not only top quality international wines, it also serves red, white and sweet Hungarian wines by the glass, flight or bottle. Try Tokaji Aszú 6 Puttonyos and Attila Gere wines (Villány), particularly its Solus 2006, a Merlot known for its bouquet and that's difficult to find outside of the Budapest Four Seasons.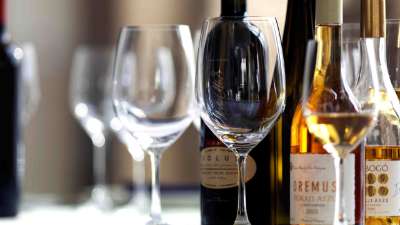 More Four Seasons Stories