Meet the Experts
Four Seasons Hotel Boston Catering & Events Team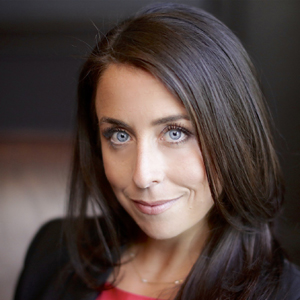 Lindsay Otis
Catering Sales Manager
Expert in: SOCIAL OCCASIONS INCLUDING WEDDINGS, SHOWERS, BIRTHDAYS, ANNIVERSARIES; CORPORATE MARKETS AND EDUCATION/HIGHER EDUCATION INCLUDING ALUMNI GALAS, DONOR DINNERS AND CAMPAIGNS
Number of years with Four Seasons: One year. But over 10 years in the industry.

Words to live by: "When you stop doing things for fun you might as well be dead." –Hemingway
My typical weekend: If I am not at the Four Seasons with a wonderful couple on their wedding day, you will usually find me outside exploring. In the Summer, I spend most days on the beach, and during the colder months I am typically on the slopes in Northern New England. We are so blessed to live in a place where we can enjoy all Four Seasons (no pun intended), so I make sure to do just that!
What I love most about Boston: I truly love the heart and soul of Boston. The city itself is perfect—there are endless things to do and see, yet it's not an overwhelming city to explore. One of the things I find most fascinating (not being a native of Massachusetts) is how devoted Bostonians are to their sports teams. Even if you aren't into sports it's very cool to see the kind of loyalty and pride Boston fans have!

Favourite restaurant: Mistral is, by far, my favorite restaurant in the city. From ambiance and impeccable service to the most incredible food, it's the best! I can never resist all of the homemade desserts.


A remarkable place I've visited: The East Coast of Australia. Few things in life compare to diving the Great Barrier Reef.

Something treasured: My pups, Sadie and Sammy. And my family! They're why I get up every single day.