One of the most centrally located hotels in the city, Four Seasons Hotel Boston overlooks the Public Garden and Boston Common. It's also within easy walking distance of the Theater District, the Back Bay's shopping streets, the South End's hip dining and bar scene, and the Freedom Trail's historic sites. But if you're already familiar with the city's centrally situated attractions, consider venturing a bit farther afield to discover some more scenic wonders and cultural treasures.
Day 1: History and nature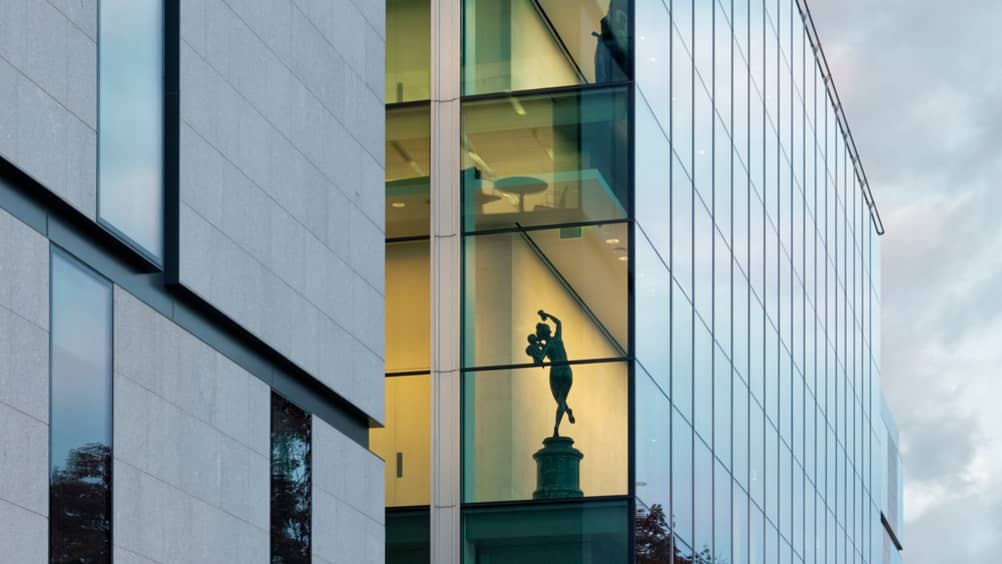 Photography Museum of Fine Arts, Boston
Morning: Start the morning with a trip to the John F. Kennedy Presidential Library and Museum, which documents the life and presidency of John F. Kennedy, who grew up nearby in Brookline, graduated from Harvard and served as a U.S. senator before his presidency. On a journey through this museum, which is set in a striking, angular I.M. Pei–designed building, you'll find news footage of his 1960 presidential election; pivotal documents related to the Space Race and the Cuban Missile Crisis; furnishings from the Oval Office; and memorabilia from Jacqueline Kennedy and the extended Kennedy family. From the soaring glass pavilion, the city-skyline views across Boston Harbor are spectacular.
Tip: From here, if presidential history is your interest, you can easily continue south about 6 miles (9.5 kilometres) to Quincy for a tour of the Adams National Historic Park.
Afternoon: Head west from the museum to Jamaica Plain, where you can break for lunch at one of this eclectic neighbourhood's inviting restaurants, such as James's Gate or The Dogwood. Spend the afternoon strolling the grounds of Arnold Arboretum, a 281-acre (114-hectare) tract of specimen trees and both native and exotic shrubs and plants. The arboretum is part of the Emerald Necklace, a string of verdant parks designed by 19th-century landscape architect Frederick Law Olmsted. These nine connected green spaces meander from one end of Boston to the other. Near the Arnold Arboretum you can easily access the late Victorian–era "streetcar suburbs" around Jamaica Pond, as well as Franklin Park—Boston's biggest green space, home to a zoo, the second-oldest public golf course in the U.S., and miles of well-groomed pedestrian and bridle paths.
Several other notable components of the Emerald Necklace are Olmsted Park, the Riverway, Back Bay Fens, Commonwealth Avenue Mall and the Public Garden.
Tip: During cooler months or if it's raining, skip Arnold Arboretum in favour of Back Bay Fens. This part of the Emerald Necklace boasts close access to a number of indoor attractions, including the Isabella Stewart Gardner Museum and the Museum of Fine Arts, Boston.
Day 2: Culture and creativity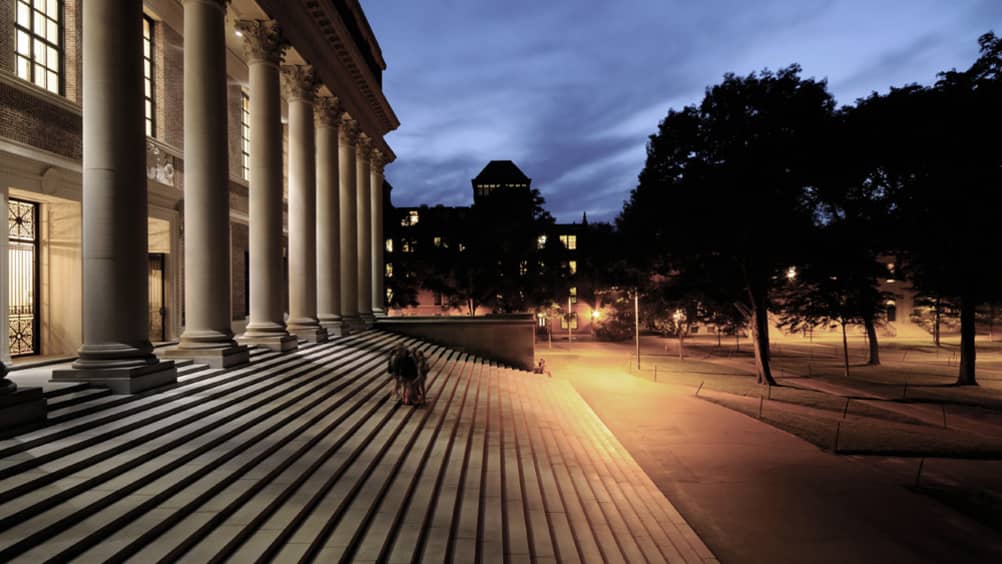 Photography jorgeantonio / Thinkstock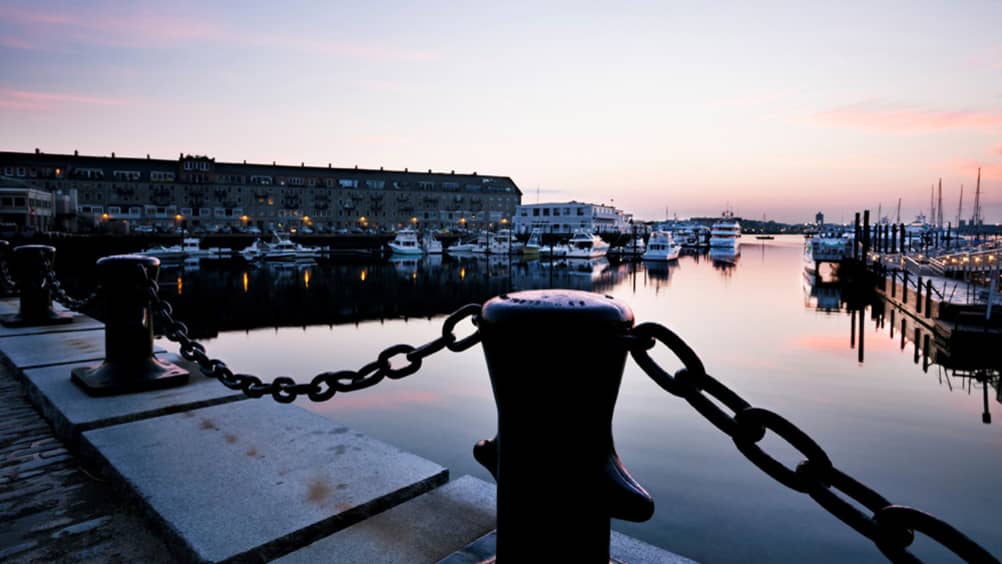 Photography Four Seasons Hotels and Resorts
Morning: Cambridge—famous as the home of Harvard and MIT—lies just across the Charles River and is one of the best places to visit near Boston. From the Hotel, it's a pleasant 30-minute walk to the MIT campus via Beacon Hill and the Longfellow Bridge. A diverse city of 106,000, Cambridge contains some of the most distinctive shopping and hippest restaurants in the region, plus several worthwhile museums and a lovely stretch of greenery fringing the river.
Kick off the day with a leisurely Sunday brunch at Craigie on Main before making your way to the most popular part of Cambridge, the Harvard University campus and surrounding neighbourhood. (For a quick bite closer to campus, try Crema.) Amble along Brattle Street, John F. Kennedy Street and Massachusetts Avenue for a couple of hours, ducking in and out of shops and galleries—Harvard Book Store, Goorin Bros. Hat Shop and Mint Julep are among the top retail finds. There are dozens of eateries around Harvard Square, from Indian and Thai restaurants to cool cafés.
Tip: You can rent kayaks or bikes and paddle on or pedal beside the Charles River. On sunny days, these are especially enjoyable ways to become acquainted with Cambridge's charms.
Afternoon: Enter one of the stately gates leading into leafy Harvard Yard, where you can pay a visit to Widener Library, the hub of the world's largest library system. Just east of campus, the Harvard Art Museums—which previously comprised three separate facilities—are housed in one contemporary building designed by Renzo Piano. If you're more tech-minded, you may wish to spend the late afternoon visiting the MIT Museum, a vast trove of provocative, cutting-edge exhibits touching on everything from holography to robotics to kinetic art.
Linger in Cambridge for cocktails and an early dinner. Near Harvard, Bergamot is an exceptional choice for contemporary regional American cuisine. Closer to MIT and en route back to the Hotel, consider Salts.
Logistics: If you're planning to visit the John F. Kennedy Presidential Library and Museum, and explore Arnold Arboretum and the Emerald Necklace in one day, a car or taxi is ideal, as public transportation in these areas can be cumbersome. Getting to Cambridge is equally easy by car or the metro's Red Line.
Four Seasons Hotel Boston