Whether you choose to immerse yourself in Boston's vivid history or to kick back and enjoy the city's contemporary culture, the "Capital of New England" offers visitors top-notch museums, memorable landmarks, distinctive dining and much more. To help make the most of your next trip, we've made recommendations for the best things to see and do in Boston – from an island-hopping day trip to a stroll along Newbury Street.
Legacy stop
Follow the red line of the Freedom Trail to 16 historical sites, including the Old State House, Paul Revere's House, the USS Constitution and the Bunker Hill Monument. Along the way, be sure to stop at Faneuil Hall Marketplace, which is truly the heart of the city.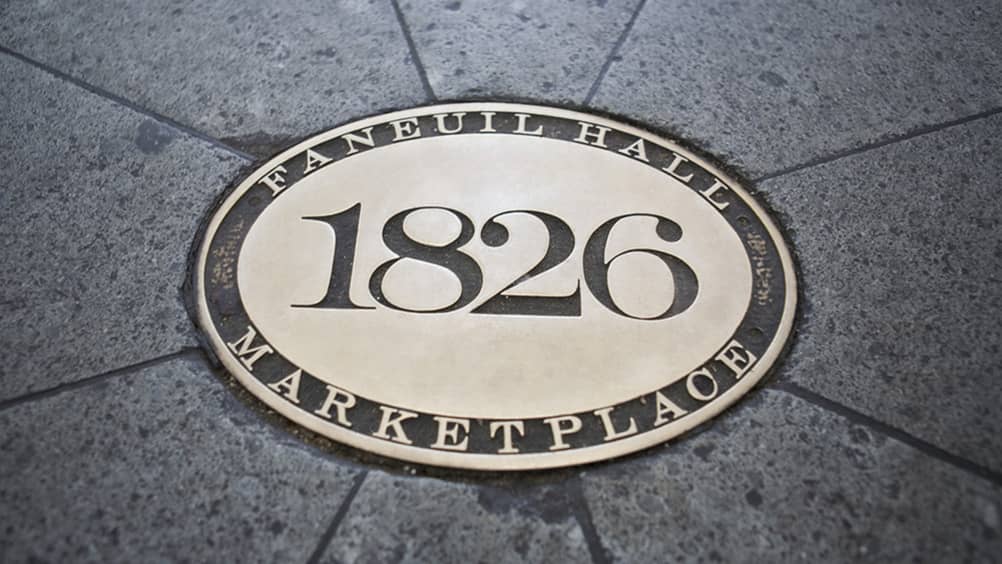 The Marketplace consists of three block-long annexes—the famous Quincy Market Colonnade, North Market and South Market—which combined are host to more than 100 shops and specialty pushcarts, plus 14 restaurants and pubs. Stroll the cobblestone walkway and watch street performers charm the crowds with music and magic.
If you make it to the end of the Freedom Trail, which finishes in Charlestown, take the ferry back across the Charles River to take in the shimmering lights of the city's skyline. To see Old World Boston at its best, visit Beacon Hill, known for its Federal-style row houses, narrow gaslit streets and loads of authentic Colonial charm. The neighbourhood's Louisburg Square is especially gorgeous with its festive holiday décor in the winter, and Charles Street is lined with some of the city's most unusual shops and boutiques.
Island life
Many Bostonians are unaware that their city is home to a National Park. Boston Harbor Islands National Park encompasses 34 islands and peninsulas—all just a stone's throw from downtown. Ferries depart from four city locations, including Long Wharf–North Pier (a ten-minute drive from the Hotel), and serve seven islands, although Peddocks Island and Georges Island have the most service. Georges Island is home to Fort Warren, a National Civil War Landmark.
Relive the Jazz Age
Boston's Berklee College of Music, one of the world's top music educational institutions, hosts more than 1,500 concerts on its campus and throughout the Boston area each year, as well as special events like the annual Berklee Beantown Jazz Festival, held outdoors in Boston's South End.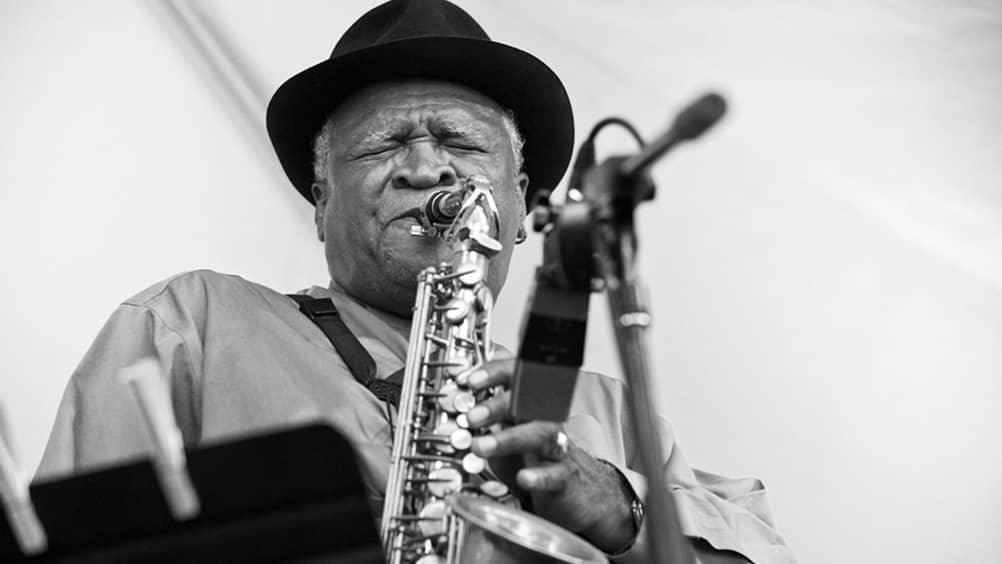 Photography Dave Green courtesy Berklee BeanTown Jazz Festival
At The Beehive, visitors can take in live music, rustic comfort food and cocktails with underground Boston flair. Scullers Jazz Club, atop the Hilton Hotel, is the place for nightly jazz and spectacular views of the Boston skyline.
Chic shopping
Nicknamed the "Rodeo Drive of Boston," fashionable Newbury Street begins just two blocks from the Hotel. Here, designer boutiques by Chanel and Burberry mix with local retailers (Tobey Grey's affordable contemporary fashion is a favourite), jewellery stores and art galleries. Continue west on Newbury to find hip boutiques, ice-cream shops, and music stores and bookshops, or turn south to arrive at Copley Place, an upscale indoor mall sprawled across nearly 10 acres (4 hectares).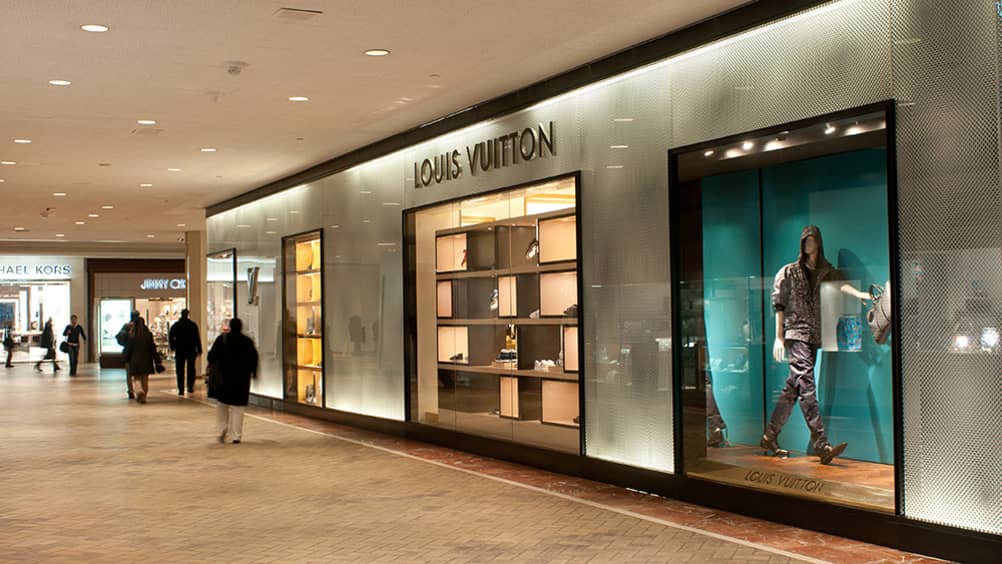 Photography Tim Morse courtesy Copley Place
Further afield, Louis Boston is a fashionable destination for clothing, home décor, music and art in Boston's fast-growing Fan Pier neighbourhood.
Science for all ages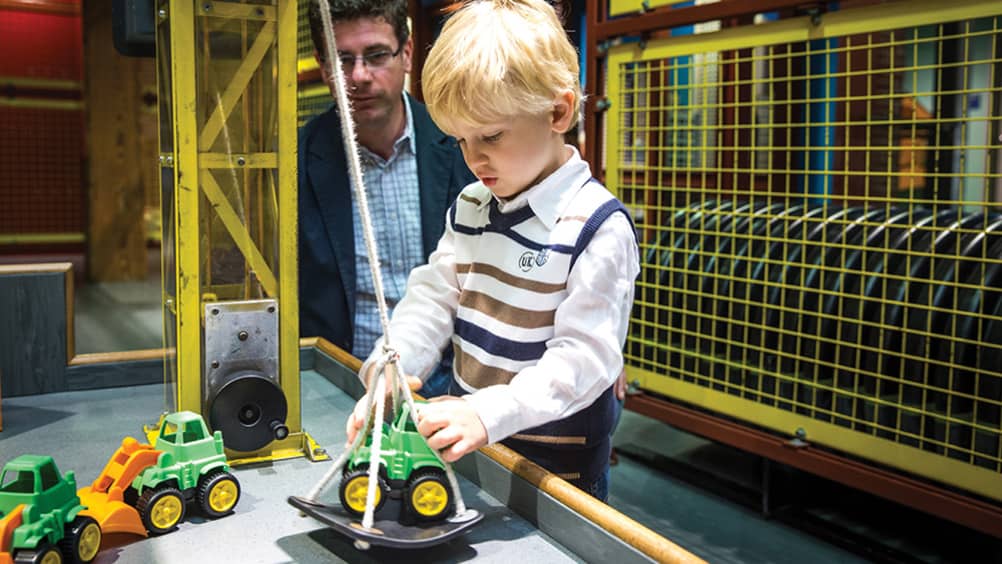 Photography courtesy Four Seasons Hotels and Resorts
Boston's Museum of Science is the most-attended cultural institution in New England, with an IMAX theatre, laser shows, a planetarium, a motion simulator and ever-changing exhibits. For the youngest travellers, the Boston Children's Museum offers countless hands-on exhibits in science, culture and the arts.
Outdoor adventure
A quick and easy urban escape for nature lovers is the nearby Blue Hills Reservation, which boasts 125 miles (201 kilometres) of trails on more than 7,000 acres (2,833 hectares)—plus one of the best views of Boston from the 635-foot (194-metre) summit of Great Blue Hill. Hiking and mountain biking are the biggest draws during the warmer months, while the winter season brings opportunities for downhill skiing and snowboarding.
Dining delights
Located on chic Newbury Street, La Voile treats diners to an authentic French Riviera culinary adventure. The soupe de poisson (fish soup) and loup de mer (sea bass) are two menu favourites. The South End Buttery is also a great choice for a meal out, boasting fresh, locally sourced ingredients.
An Ivy League foodie experience is easy to find in nearby Cambridge—home to Harvard University—at Craigie on Main or Formaggio Kitchen. For a romantic date night, couples can savour a traditional Tuscan meal at Toscano, which has locations in Beacon Hill and Harvard Square.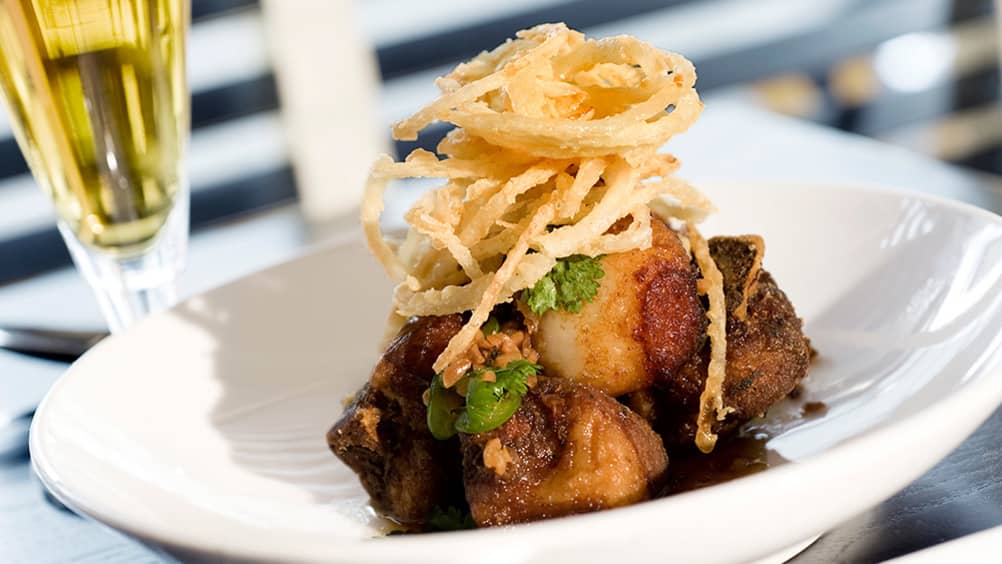 Photography Tim Llewelyn courtesy Craigie on Main
The world is your oyster
New England is famous for its oysters, and Boston has two of the region's best places to enjoy these delectable molluscs. Charming and historic, Union Oyster House—a favourite dining destination of Daniel Webster and President John F. Kennedy—is America's oldest restaurant. For a contemporary take on the classic oyster bar, try B&G Oyster by celebrity Boston chef Barbara Lynch.
Artful finds
The Museum of Fine Arts, Boston, opened the doors to its original location on the U.S. centennial, July 4, 1876—cementing its landmark status within this historic community. Today the museum's Huntington Avenue location houses nearly 450,000 works of art and has expanded in recent years to include an Art of the Americas Wing, a contemporary art wing and many new galleries for European, Asian and African collections.
Photography courtesy Museum of Fine Arts, Boston
View a more intimate collection at the Isabella Stewart Gardner Museum, which resides in a gorgeous building inspired by 15th-century Venetian architecture and set around a picturesque courtyard that blooms year round.
Kid-friendly fun
Packed with history, parks and museums, Boston is one of the country's most family-friendly cities. Treat your tiny travellers to the Hotel's Kid's Adventure Package to ensure they get the full experience—and a pair of superstar sunglasses at check-in. The package includes custom room amenities such as a whimsical play tent and a backpack of keepsakes for the young adventurer, cookie-making classes in the Pastry Shop, and a chance to take part in a scavenger hunt through the Hotel.
For older kids, a custom teen amenity program caters to more grown-up tastes. Teens will receive a card with QR code and a URL that will take them to the Virtual Amenity website, where they can order drinks, snacks and prizes. A quick call to In-Room Dining will complete their order, and their choices will arrive in 20 minutes or less.
Four Seasons Hotel Boston