The Education City
Boston Schools
Introductory copy goes here.
BOSTON COLLEGE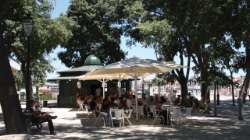 "Ever to Excel"
Boston College is one of the nation's best and most selective universities, with U.S. News & World Report ranking Boston College 31st among national universities, and Forbes ranking it 26th in its 2012 America's Best Colleges listing. Boston College confers more than 4,000 degrees annually in more than 50 fields of study through eight schools and colleges. Faculty members are committed to both teaching and research having earned nearly $60 million in research grants in the last year alone.
BOSTON UNIVERSITY
"Learning, Virtue, Piety"
Boston University is a private research university located in Boston, Massachusetts. BU has a surprisingly small student to faculty ratio of 13:1. And with an average class size of 27, our students engage with professors and classmates in small classes where learning is interactive and dynamic. BU is #41 among universities in the nation (U.S. News & World Report 2014). BU ranks #50 overall in the world (Times Higher Education World University Rankings).Forbes ranks BU in the top 50 of research universities.
HARVARD UNIVERSITY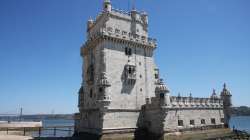 "VERITAS"
Harvard University is a private Ivy League research university in Cambridge, Massachusetts, whose history, influence and wealth have made it one of the most prestigious universities in the world. Harvard University is devoted to excellence in teaching, learning, and research, and to developing leaders in many disciplines who make a difference globally. Harvard faculty are engaged with teaching and research to push the boundaries of human knowledge. Harvard is ranked #1 in the country.
ARRANGE A TOUR
To arrange a school tour call +1 (617) 552-3100 or +1 (800) 360-2522, or visit the website.
Massachusetts Institute of Technology (MIT)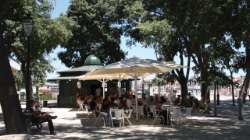 "Mind and Hand"
The Massachusetts Institute of Technology (MIT) is a private research university in Cambridge, Massachusetts, founded in 1861 in response to the increasing industrialization of the United States. MIT is traditionally known for research and education in the physical sciences and engineering, and more recently in biology, economics, linguistics, and management as well. It is one of the most selective higher learning institutions, and received 18,357 undergraduate applicants for the class of 2018—only admitting 1,419, an acceptance rate of 7.73%.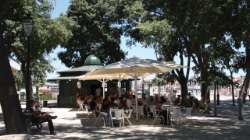 "Light, Truth, Courage"
Founded in 1898, Northeastern is a global, experiential, research university built on a tradition of engagement with the world, creating a distinctive approach to education and research. The university offers a comprehensive range of undergraduate and graduate programs leading to degrees through the doctorate in nine colleges and schools, and select advanced degrees at graduate campuses in Charlotte, North Carolina, and Seattle.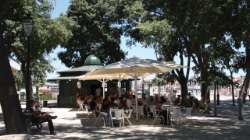 "PEACE AND LIGHT"
Tufts University is a private research university located in Medford/Somerville, near Boston, in the U.S. state ofMassachusetts. The university is organized into ten schools, including two undergraduate programs and eight graduate divisions, on four campuses in Massachusetts and the French Alps. The university emphasizes active citizenship and public service in all of its disciplines and is known for its internationalism and study abroadprograms. Among its schools is the United States' oldest graduate school of international relations, The Fletcher School of Law and Diplomacy.
TOP TIER UNIVERSITIES AND COLLEGES AROUND BOSTON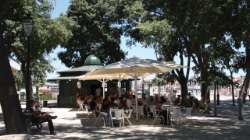 "Let them give light to the world"
Since its founding in 1821, Amherst College has become one of the premier liberal arts colleges in the nation, enrolling some 1,800 talented, energetic and diverse young men and women. This section of the site provides a general introduction to the college.
1 hour 50 minutes from Boston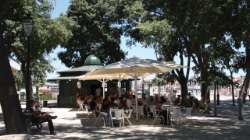 "In God We Hope"
Located in historic Providence, Rhode Island and founded in 1764, Brown University is the seventh-oldest college in the United States. Brown is an independent, coeducational Ivy League institution comprising undergraduate and graduate programs, plus the Alpert Medical School, School of Public Health, School of Engineering, and the School of Professional Studies. With its talented and motivated student body and accomplished faculty, Brown is a leading research university that maintains a particular commitment to exceptional undergraduate instruction.
1 hour 11 minutes from Boston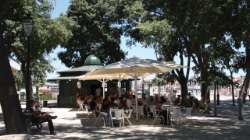 "The voice of one crying out in the wilderness"
Dartmouth College is a private Ivy League research university located in Hanover, New Hampshire. It consists of a liberal arts college, the Geisel School of Medicine, the Thayer School of Engineering, and the Tuck School of Business, as well as 19 graduate programs in the arts and sciences. it is one of the nine Colonial Colleges founded before the American Revolution. With an undergraduate enrolment of 4,194 and a total student enrolment of 6,144, Dartmouth is the smallest university in the Ivy League.
2 hours 23 minutes from Boston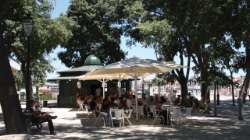 "Not to be ministered unto, but to minister"
Wellesley is known for the excellence of its education, the beauty of its setting, its gifted faculty, and the uniqueness of its campus culture. But most of all, Wellesley is known for the thousands of accomplished, thoughtful women it has sent out into the world for over 100 years—women who are committed to making a difference.
36 minutes from Boston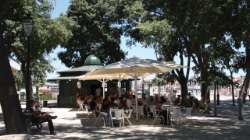 "Through the Generosity of E. Williams, Esquire"
Williams College is a private liberal arts college located in Williamstown, Massachusetts. Williams College currently occupies 1st place in U.S. News & World Report's 2014 ranking of the 266 liberal arts colleges in the United States. Forbes Magazine ranked Williams the 9th best college in the United States in its 2013 publication of America's Top Colleges.
2 hours 55 minutes from Boston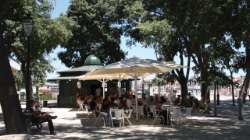 "Light and Truth"
Yale University is a private Ivy League research university in New Haven, Connecticut, founded in 1701 in the Colony of Connecticut. The university is the third-oldest institution of higher education in the United States. The university enrolls approximately 12,000 students, including 5,400 undergraduates in Yale College. Undergraduates follow a liberal arts curriculum with departmental majors and are organized into a system of residential colleges established in the 1930s.
2 hours 18 minutes from Boston
OTHER UNIVERSITIES AND COLLEGES IN AND AROUND BOSTON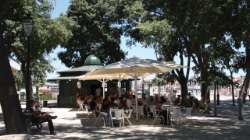 Babson College is a private business school located in Wellesley, Massachusetts near Boston. Founded in 1919, the school centers its offering around entrepreneurship and offers bachelors and masters degrees. The school currently has a undergraduate acceptance rate of 28.1%.
35 minutes from Boston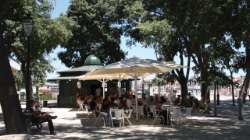 "Prepared"
Bentley University is one of the nation's leading business schools, dedicated to preparing a new kind of business leader and one with the deep technical skills, the broad global perspective and the high ethical standards required to make a difference in an ever-changing world. To achieve our goal, we infuse our advanced business curriculum with the richness of a liberal arts education. The results are graduates who are making an impact in their chosen fields and turning their passions into success stories. Located on a classic New England campus just minutes from Boston, Bentley is a dynamic community of leaders, scholars and creative thinkers.
30 minutes from Boston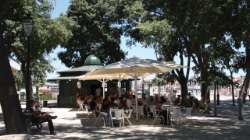 "To be, rather than to appear"
Berklee College of Music was founded on the revolutionary principle that the best way to prepare students for careers in music is through the study and practice of contemporary music. For more than half a century, the college has evolved to reflect the state of the art of music and the music business, leading the way with the world's first baccalaureate studies in jazz, rock, electric guitar, film scoring, songwriting, turntables, electronic production, and more than a dozen other genres and fields of study. With a diverse and talented student body representing 96 countries, and alumni who have collectively won more than 250 Grammys and Latin Grammys, Berklee is the world's premier learning lab for the music of today—and tomorrow.
Rhode Island School of Design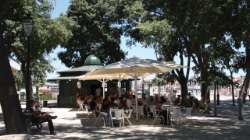 "Truth even unto its innermost parts"
Brandeis University provides students with the opportunities of a world-class research university in the intimate setting of a small liberal arts college just a few miles from downtown Boston. We truly believe we blend the best of both worlds. Consistently ranked among the nation's best universities, Brandeis is widely recognized for the excellence of its faculty and the quality and diversity of its student body.
27 minutes from Boston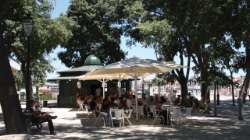 "Bringing Innovation to Communication and the Arts"
Emerson College is a private coeducational university located in Boston, Massachusetts. Founded in 1880 by Charles Wesley Emerson as a "school of oratory," Emerson is "the only comprehensive college or university in America dedicated exclusively to communication and the arts in a liberal arts context." Offering more than three dozen degree programs in the area of Arts and Communication, the college is accredited by the New England Association of Schools and Colleges. Located in Boston's Washington Street Theatre District on the edge of the Boston Common, the school also maintains buildings in Los Angeles and the town of Well, The Netherlands.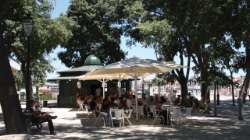 Founded in 1877, Rhode Island School of Design (or "RIZ-dee" for the acronym RISD) is one of the oldest and best-known colleges of art and design in the U.S. Each year approximately 2,300 students from around the world pursue a creative, studio-based education at RISD, which offers rigorous bachelor's and master's degree programs in 19 architecture, design, fine arts and art education majors. The college is located in Providence, Rhode Island, which offers its own vibrant art scene and is conveniently located between two other major cultural centers: Boston and New York.
1 hour 17 minutes from Boston
University of Massachusetts – Amherst
University of Massachusetts – Boston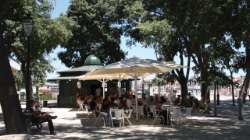 "Honesty and Diligence"
Suffolk University is a private, non-sectarian university located in Boston, Massachusetts and with 9,192 students (includes all campuses, 8,891 at the Boston location alone), it is the eighth largest university in Metro Boston. It was founded as a law school in 1906 and named after its location in Suffolk County, Massachusetts.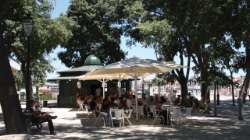 "By the sword we seek peace, but peace only under liberty"
UMass Amherst is one of the major public research universities in America. Nestled in idyllic Amherst, Massachusetts, the campus is consistently ranked among the top public research universities in the nation, and offers a rich cultural environment in a rural setting close to major urban centers.
1 hour 57 minutes from Boston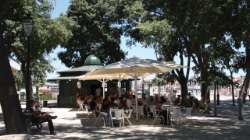 The University of Massachusetts Boston is nationally recognized as a model of excellence for urban public universities. The scenic waterfront campus, with easy access to downtown Boston, is located next to theJohn F. Kennedy Library and Presidential Museum and future home to the Edward M. Kennedy Institute for the United States Senate.