My Four Seasons
A Splash and a Soak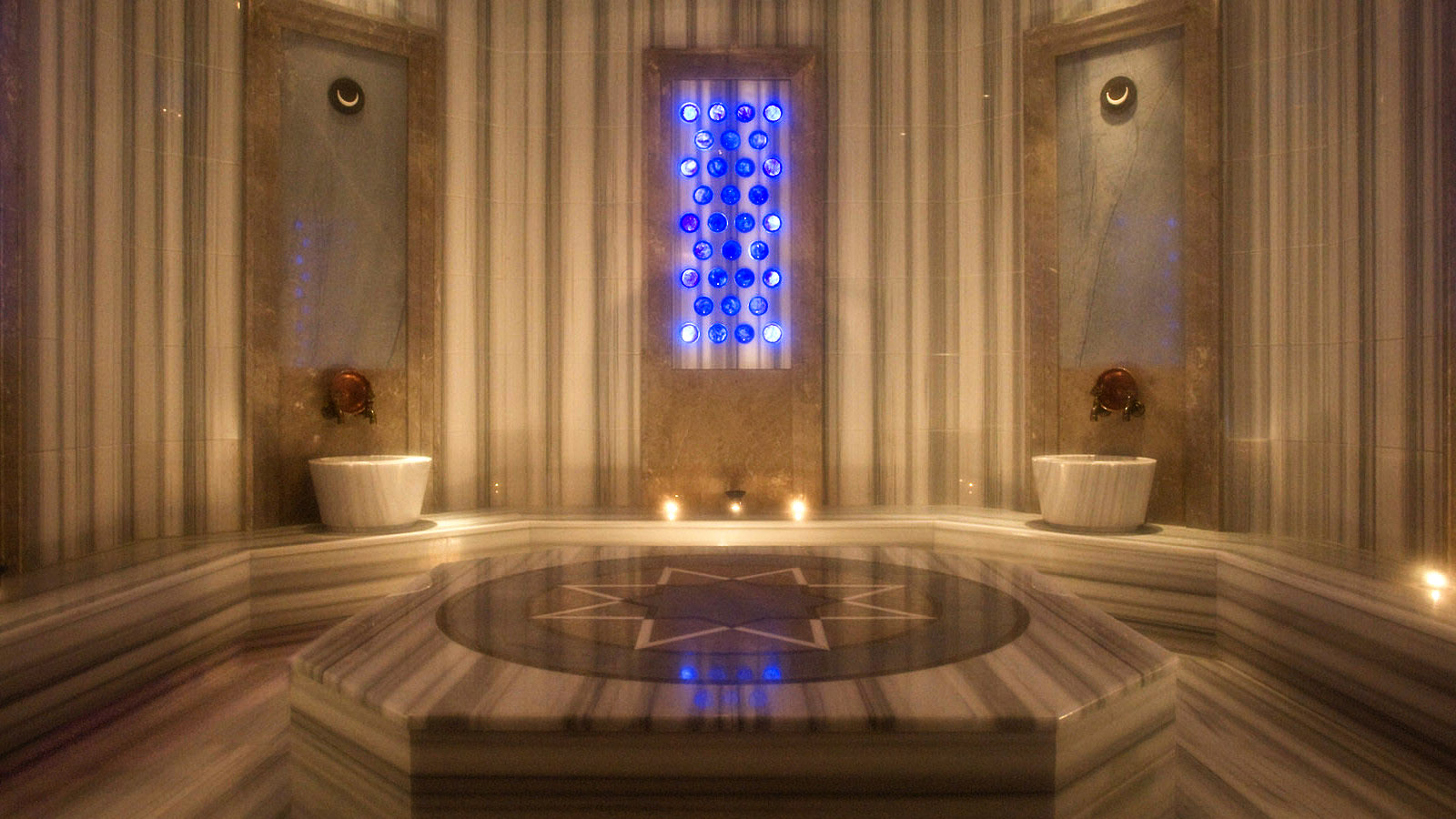 For those not familiar, a typical Turkish bath, or hammam, begins in a warm room. A continuous flow of hot, dry air washes over the bather as heated marble tiles eliminate any static electricity from the body (we don't know why this is important, either, but just go with it).

After he's worked up a sweat, the bather moves to an even hotter room where he can douse himself with cool water. A vigorous full-body wash, massage, and rinse comes next, then it's off to the cooling room for some rest and relaxation from all that rest and relaxation.

In Istanbul Turkish baths are everywhere, including Four Seasons Istanbul at Bosphorus. If you're venturing outside the Hotel, Ayasofya Hürrem Sultan Hamamı and Çemberlitaş Hamamı are both popular spots. One of the most historic hammams is the Cağaloğlu Hamamı, built in 1741 and the last of its kind to be constructed during the Ottoman Empire. Towering marble columns and arches support its enormous lantern-illuminated dome. Vaulted windows surround a shimmering pool with an intricate water jet, and beautiful inscriptions and elaborate carvings abound.

For those looking to combine the authenticity of the hammam with the pampering of a spa, the "Hammam Moments" treatment at the Hotel is an excellent alternative, with an exfoliating scrub, special body mask, and 60-minute massage included as part of the experience. You can augment this ritual – more private and unhurried than you'd find at most Turkish bathhouses – with a hair treatment, body mask, and more. Contact Spa Reservations for details.
More Four Seasons Stories