Function Rooms
Atik Pasha Grand Ballroom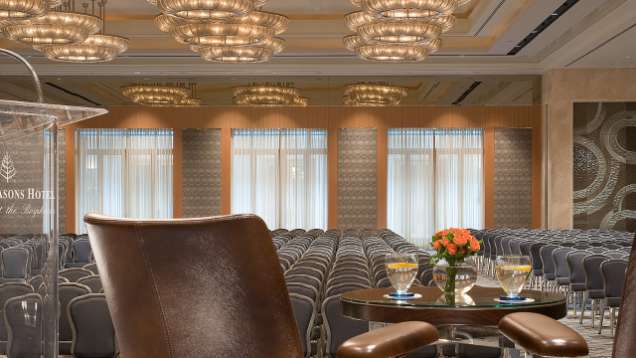 The spacious, elegant ballroom is a grand setting, ideal for large engagements. The room can be adapted for a variety of events, and features an innovative lighting system that adds colour and sparkle to any event. The ballroom is served by a pre-function room, ideal for hosting pre-event receptions and coffee breaks.
Why You'll Love It
Attractive Décor
Dominant room colour is blue, complemented with brown, grey, and beige
Geometric-pattern carpet
Sparkling circular chandeliers
Set the Scene
Innovative lighting system
Adjustable colours and settings
Create lighting effects to match any occasion, with the assistance of an outside vendor
The Setting for Grand Events
Hotel's largest indoor function space
Receptions for up to 1,000
Pre-function room available for receptions and coffe breaks
Can be sub-divided by two rooms
Simultane cabins available
Seating
Classroom
Hollow Square
U-shape
Theatre
Reception
Banquet rounds

510
150
120
1,200
1,000
700

Room Features
Breakout rooms available with this room
Pre-function space available with this room
Wired or wireless, high-speed e-mail and Internet access

Location
GROUND FLOOR
Size
Area
Dimensions
Height

1000 m2 (10764 sq.ft.)
40 x 25 m (131 x 82 ft.)
7 m (23 ft.)

The capacity may vary based on staging requirements and A/V needs for both venues.