Activities & Experiences
Romantic Experiences & Sunset Cruises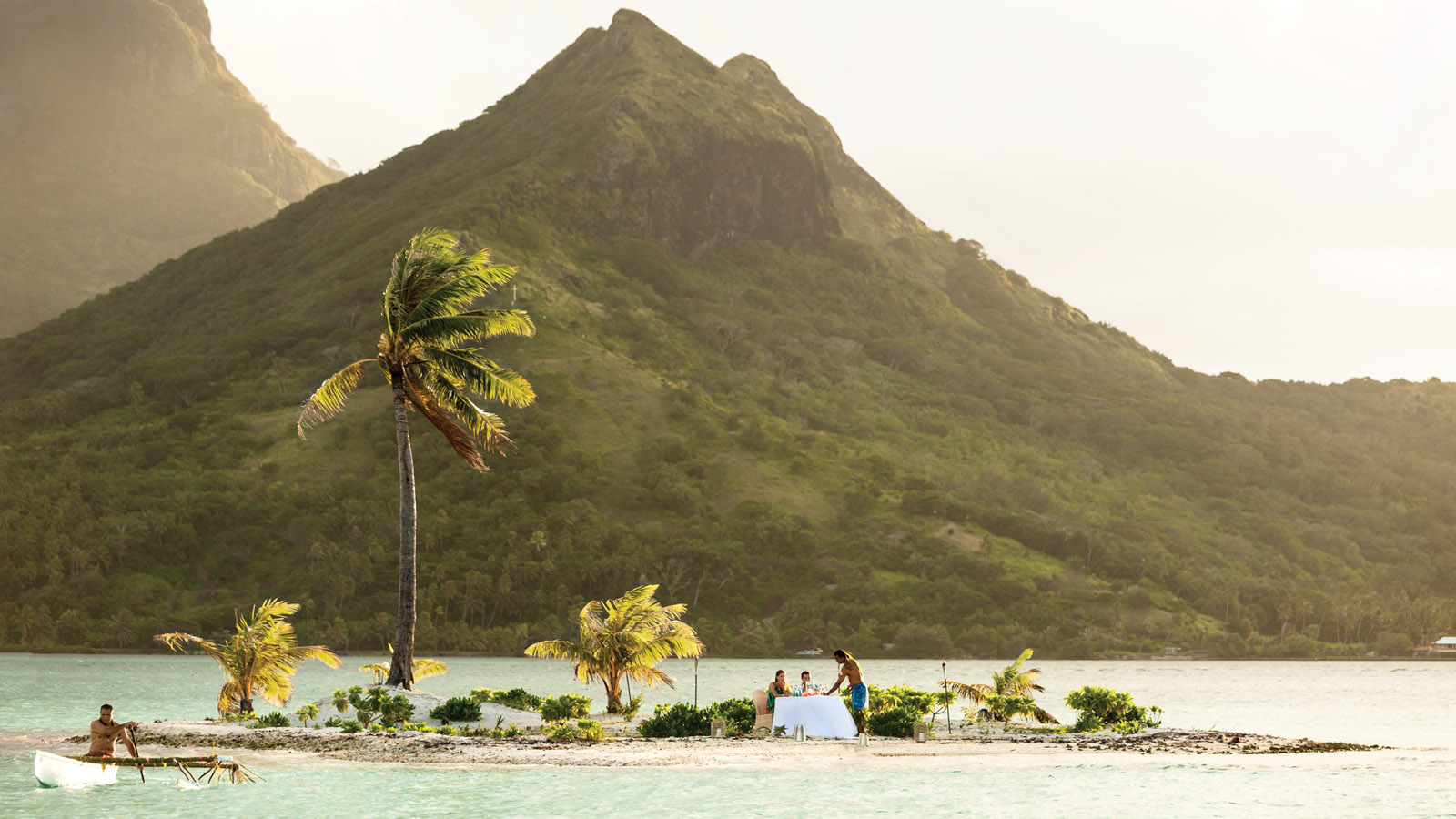 As one of the most romantic destinations in the world, Bora Bora offers endless opportunities to make lasting memories. Set out on a private sunset cruise, stargaze together and take advantage of photo and video offerings.
Hobie Cat Tour

Pleasant, fast and comfortable, our 21-foot Hobie Cat rides smooth on the water. Sail with a private guide to the most beautiful points of view on the lagoon.
Sailing on a Racing Catamaran

Enjoy sailing on the beautiful turquoise waters of Bora Bora for a full or half day on board of a 40-foot racing catamaran. Bring your swimsuit for cooling off in the water.
Private Sunset Cruise

Begin your evening with a full tour of Bora Bora, concluding at sunset. Stop between the famous Motu Tapu and the Teavanui Pass to enjoy a romantic moment and savor a glass of Champagne, while the sun disappears behind the ocean. Cruise back to the Resort, guided by the stars.
Fenua Stargazing

After an exhilarating day in Bora Bora, relax and unwind for an evening of stargazing. Embark on a sunset cruise while the sky colors turn form blue to orange, and stop on a private motu (islet), where the show will soon start. Speckles in the dusk sky soon become flickering stars which brighten as the minutes pass. Before you know it, the sky will fill with twinkling stars waiting for their stories to be told.
Sunset Cruise and Romantic Motu Dinner

Enjoy one of the most intimate dining experiences Bora Bora has to offer. Imagine the perfect evening, departing from the Resort on board a motorized traditional outrigger canoe for a romantic sunset cruise. Arrive to a private, white-sand motu, and enjoy Polynesian-inspired cuisine by the light of tiki torches.
A Pearl Story

Let us help you create your surprise "pearl story" with an unforgettable ocean excursion for your loved one to discover their personal treasure. Your private tour begins when you and your loved one meet your romance photographer and local naturalist guide who have designed a day of exploration and discovery. The last snorkel stop brings an unexpected surprise for your loved one – a Mother of Pearl shell secretly hidden in the coral reveals your gift to your beloved as well as an invitation to visit our boutique to claim this Bora Bora pearl treasure.
Bora Bora Dream Pictures Lagoon Tour

Discover the beauty of the Bora Bora as you embark to conquer the most magnificent scenes of the island, and realize all your best pictures of your stay in Bora Bora.
Kim Akrich or Damien Gobron Photography Session

Capture special memories with talented local photographers Kim Akrich or Damien Gobron. Whether sunset portraits or playful action shots, they'll guide you as they help you preserve the magic of your Bora Bora experience.