Bora Bora justly deserves its reputation as one of the most beautiful islands in the world, with its clear waters, undisturbed beaches, abundant wildlife and dramatic volcanic peak. To help you make the most of your visit, we asked Concierge Manager Etienne Baldeschi at Four Seasons Resort Bora Bora to share his tips for the best ways to experience this stunning locale, from snorkelling amid coral reefs to dining under the stars.
Secret snorkelling spots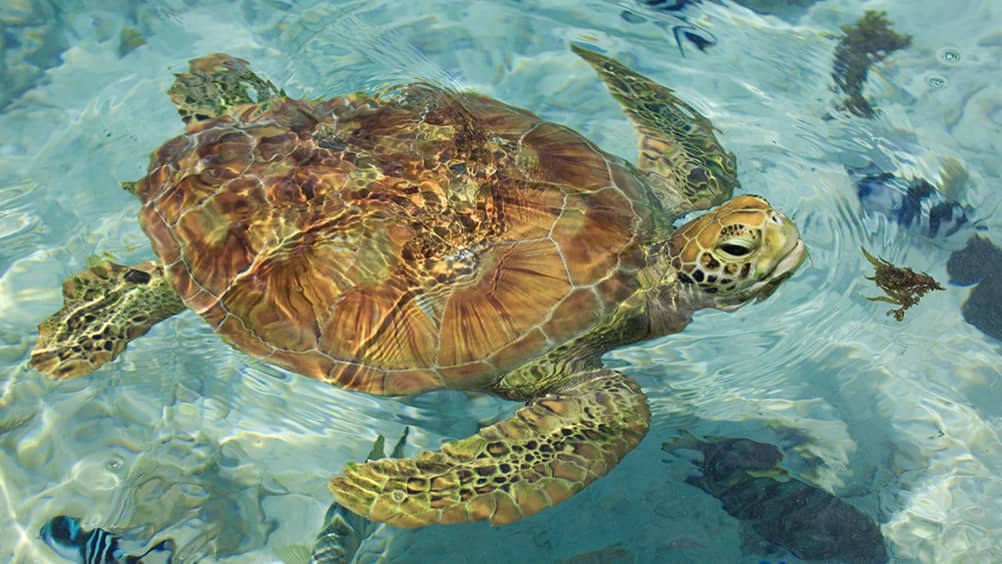 Photography courtesy Four Seasons Hotels and Resorts
Take a private chartered boat for a half-day excursion to some of Bora Bora's best and least-known snorkelling spots, and see spectacular coral gardens, schools of rays, blacktip reef and lemon sharks, and other sea creatures. Gain valuable insight into the wonders of the underwater world at the Resort's Lagoon Sanctuary, home to 100 species of marine life, and learn what we can all do to ensure this environment thrives in generations to come. Work to graft coral and complete the experience by adopting a piece of your own, which you can come back and visit in the future.
Restore inner harmony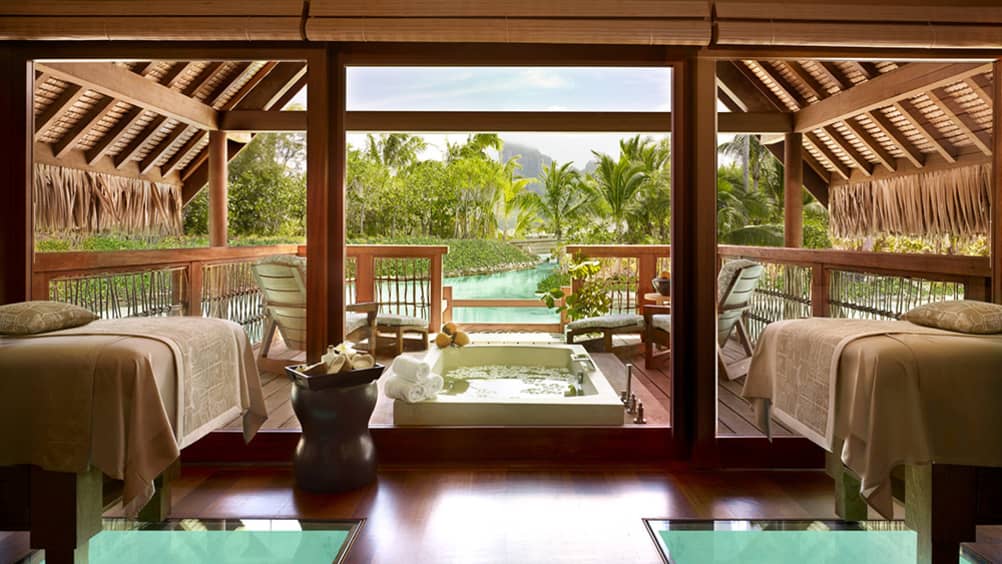 Photography courtesy Four Seasons Hotels and Resorts
Achieve inner balance with the Kahaia Haven Ritual, ideal for sharing with a loved one in the Spa's private overwater Kahaia spa suite. The skin-smoothing body treatment begins with cleansing using naturally exfoliating kahaia body scrub, enriched with Tahitian black pearl powder and native fragrant vanilla. The ritual concludes with a massage and holistic and calming Water and Light facial, rich in antioxidants and plant extracts, ensuring that your skin is hydrated, nourished and renewed.
Shop for high-end keepsakes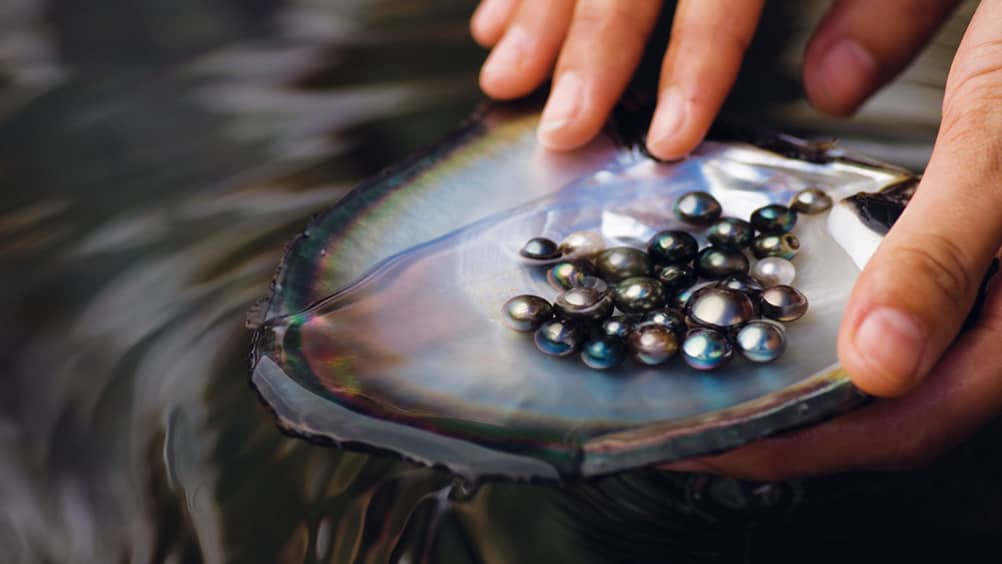 Photography courtesy Four Seasons Hotels and Resorts
Tahia Pearls and Tresors by Tahia, both at the Resort, carry excellent quality woodcarvings and stone carvings from Marquesas; tifaifai, quilts, pottery and tapa cloth; and many other Polynesian handicraft items.
Fire dancers and outrigger canoes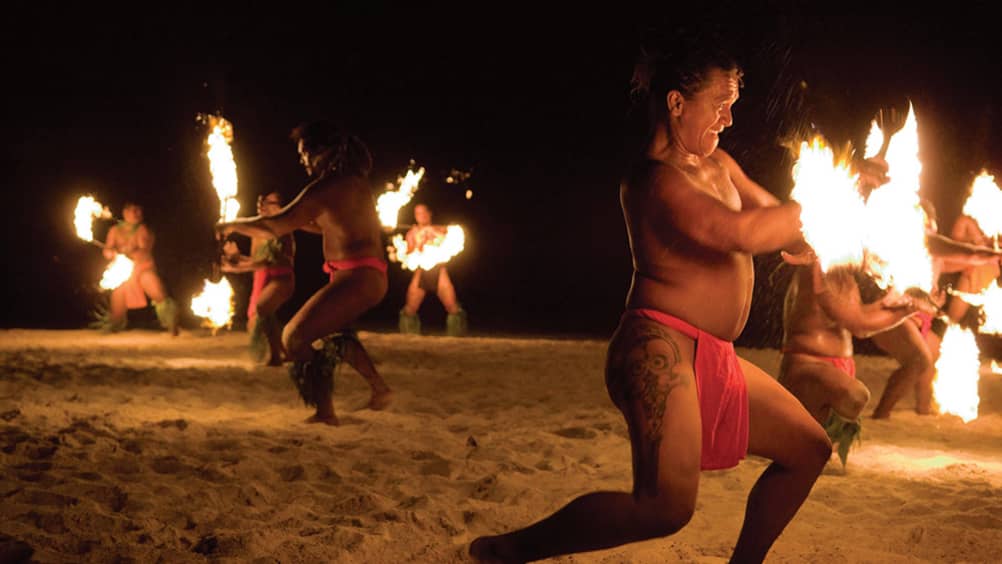 Photography courtesy Four Seasons Hotels and Resorts
To get a taste of local culture, take in the Resort's Polynesian Dinner Show featuring musicians and fire dancers on the beach. Another opportunity to experience Polynesia is to board a traditional outrigger canoe for a Ray Ballet and Snorkel Safari.
Explore the great outdoors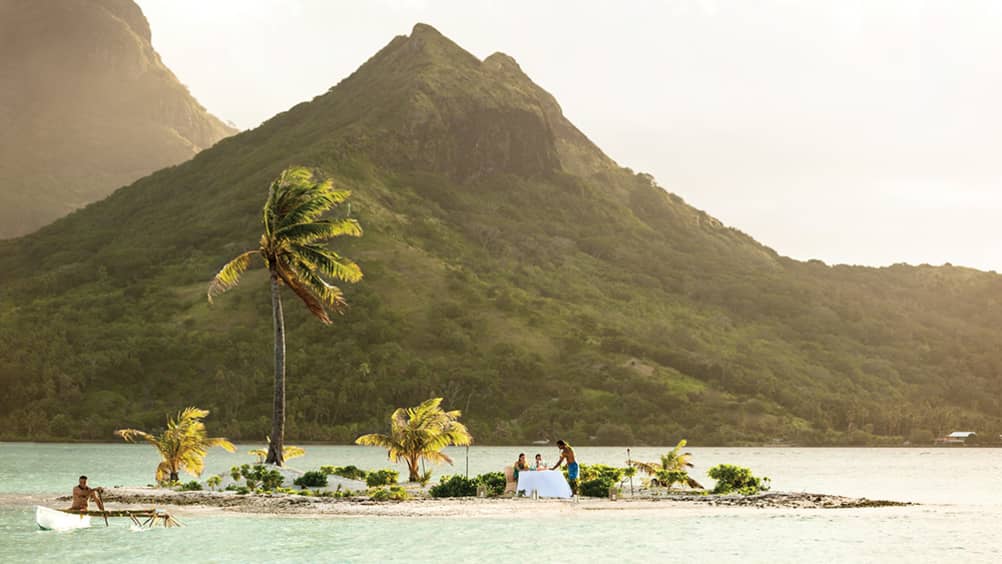 Photography courtesy Four Seasons Hotels and Resorts
For a memorable outing, take an excursion on the Four Seasons Catamaran. You'll spend time snorkelling, followed by a Polynesian traditional barbecue on a secluded private motu (islet) before heading back to the Resort. Or take a Jeep tour of the island—going up into the hills to overlook the island's shores, neighbour islands and historic cannons from World War II.
Romance under the stars
Bora Bora is famous for its romantic spirit. Make the most of your time together with a private dinner for two on the beach or in your over-water bungalow. If you're looking for even more seclusion, take a romantic sunset canoe ride to a private motu, where you'll sip Champagne and dine on local specialties.
A perfect day in Bora Bora
Wake up to the sound of the ukulele playing traditional Polynesian songs as the Resort's canoe delivers your breakfast directly to your bungalow. (The paddler may even take you on a short ride while a server prepares your table.) Visit the Tahia Pearls to choose an original piece of jewellery or a souvenir from the Marquesas Islands. Hop aboard a speedboat for a snorkelling tour of the island, and have lunch on a secluded motu. Spend the afternoon enjoying a Polynesian massage and coconut-milk bath. In the evening, get back on the water for a sunset cruise around the island. After sipping Champagne and nibbling canapés, your palate is primed for a main course of fresh sushi.
Four Seasons Resort Bora Bora