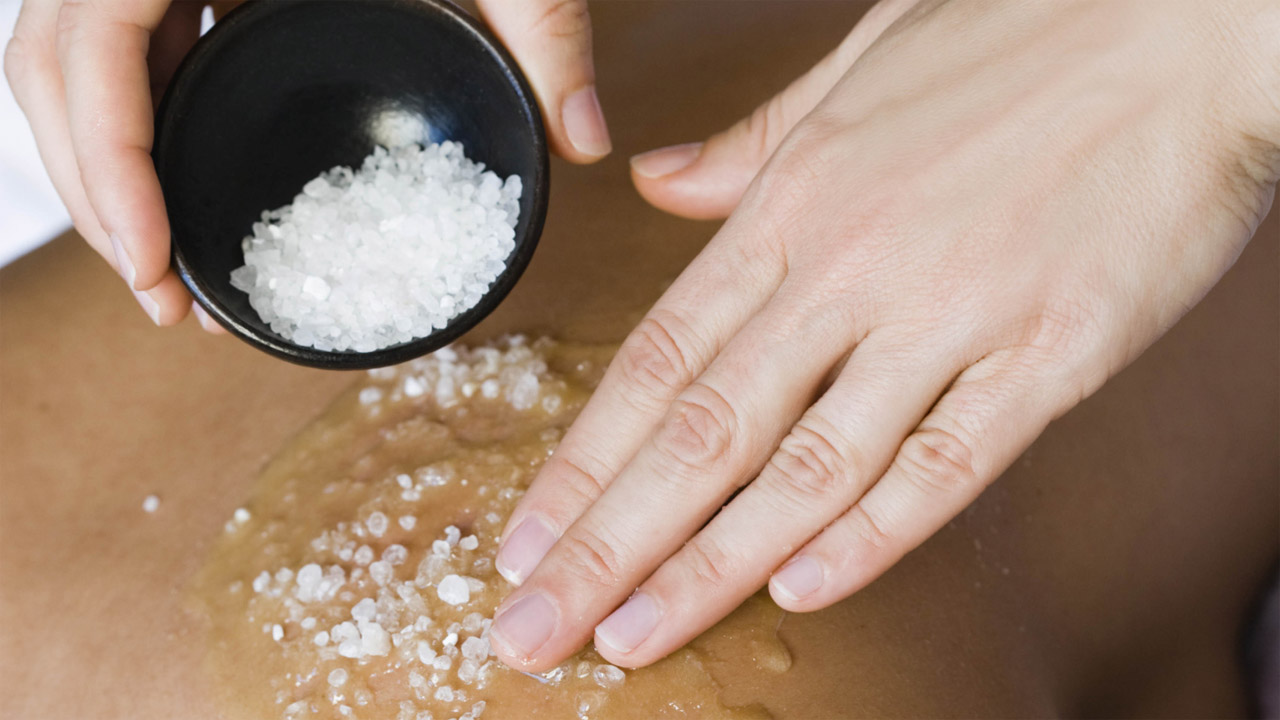 We are fortunate to have a local brand of the highest quality in aromatherapy in Colombia for all of our body treatments. All products are inspired by the biodiversity and richness of the Americas. By combining the benefits of exfoliation and wrapping, we create a treatment that helps rejuvenate the skin, leaving a more lively tone and removing dead cells. Additionally, the wrapping raises body temperature, which dilates the pores, allowing products to penetrate the skin and absorb nutrients and ingredients.
CITRUS PARADISE RITUAL
One of our signature massages is the Citrus Paradise Ritual...the forbidden fruit. This ritual is based on the famous "forbidden" grapefruit, a cross of local and European oranges when South America was first discovered. This treatment starts off with a dry brushing that enhances circulation and acts as an excellent anti- cellulite treatment. A refreshing grapefruit body scrub revitalizes and the citrus smell increases feelings of happiness. The therapist continues with a gold body wrap, which helps soothe the skin and prevent aging thanks to its rejuvenating champagne ingredients. Acid fruits and grape skin properties are also combined in this wrap to help the skin cells renovate, leaving the body feeling detoxified. The treatment ends with an application of dry grapefruit body mist to hydrate your entire body, leaving it smelling of citrus freshness.
120 Minutes
120 Minutes
Call 57 (1) 325 7930 - RNT No. 42831
FURA'S EMERALD RITUAL
From Muzo, one of the most important emerald mines of Colombia, and inspired by the legend of Fura, this enlightening treatment is performed with the dust that remains from the extraction of emeralds. Known as the "mother stone" or "stone of love," emeralds capture light and channel it into "love," which is why this vitalizing treatment helps you to find the way to peace of mind. The treatment begins with a dry brushing to stimulate circulation and reduce cellulite, and continues with a thorough exfoliation that helps the mind ground itself with the earthy scents of the mine mud. The therapist then continues with a skin smoothening, earthy wrap and the treatment is completed with a short meditation followed by a special massage which aims to unlock the heart ́s chakra.
120 Minutes
120 Minutes
Call 57 (1) 325 7930 - RNT No. 42831
BODY SCRUB
Invigorating body scrubs! Choose between Manaure ́s Salt, Coconut and Lemon Grass or Arabic Coffee and Cacao. They will make your skin look soft, smooth, healthy and vibrant, and they smell delicious!
60 Minutes
60 Minutes
Call 57 (1) 325 7930 - RNT No. 42831
BODY WRAP
A hydrating treatment which firms and tones loose tissues, removes dead skin cells and sculpts your body. A highly effective, stimulating treatment to target cellulite, fluid retention and uneven skin texture. A course of six treatments is recommended.
60 Minutes
60 Minutes
Call 57 (1) 325 7930 - RNT No. 42831