Colombia is on the global radar as a "must visit" hot spot, and that's thanks in large part to Bogota, a city that is buzzing with an incredible culinary scene, world-class art (everything from sculpture to street murals) and boundless creative energy that has fostered the development of chic new neighbourhoods ripe for exploration. Here, get an insider's look at the best things to do in Bogota while you populate your list of reasons to visit the capital city.
A soulful, breathtaking summit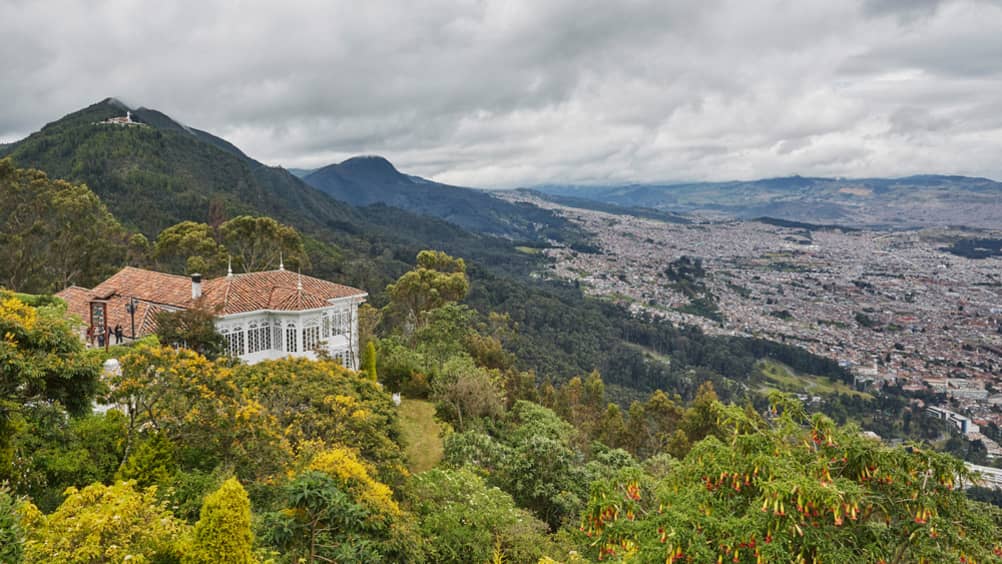 Photography Four Seasons Hotels and Resorts
Climbing Mount Monserrate, a church-topped peak that rises over 10,000 feet (3,000 metres) and overlooks the huge sprawl of Bogota, is practically a rite of passage in the city. While devout locals will walk to the top on Sunday mornings, it's faster and easier to take the cable car (the teleférico, open from 9:00 am on Sundays) or the funicular railway (open at 5:30 am on Sundays), both of which zip to the summit in just a few minutes and allow for panoramic photo-taking along the way. Be sure to stroll around the outside of the church before heading back to the city—there are pieces of religious artwork scattered nearby.
Spanish colonial architecture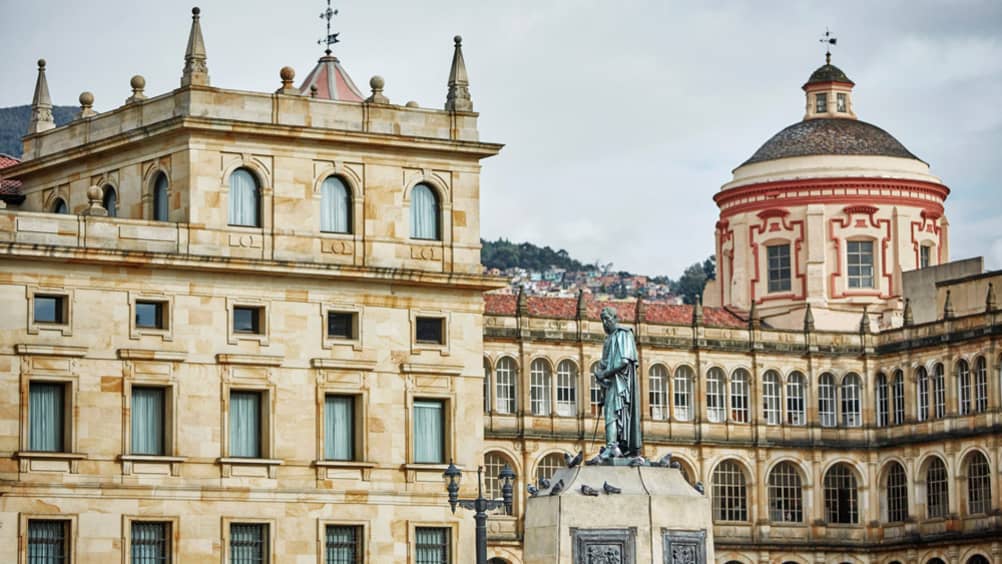 Photography Four Seasons Hotels and Resorts
Head into La Candelaria, Bogota's striking colonial quarter, to admire gorgeous Spanish-era architecture, small cobbled streets, and some of the city's quirkiest shops and bars. A walk around this neighbourhood should include a stop in the Plaza de Bolívar, a vast, pigeon-populated square surrounded by some of the city's most imposing and architecturally remarkable government buildings and churches.
Coffee, Colombian style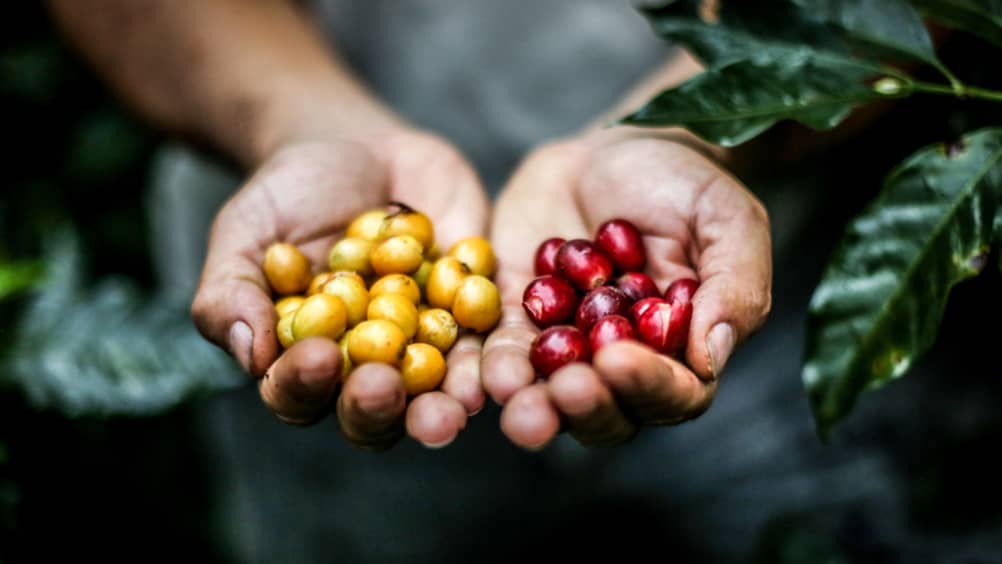 Photography Matthew Christopher Miller
Take a day trip from the city and dive into Colombia's coffee culture by visiting one of the coffee plantations, such as Hacienda Coloma, where some of the world's best beans are being cultivated. Learn about the coffee-making process, sample the product and stock up on bags to bring home. If you're short on time, try one of the capital's new breed of chic cafés, such as Amor Perfecto, where the award-winning baristas lovingly serve up Colombian beans in perfect espresso form.
Sundays sans traffic
Sundays are made for exercise in Bogota, but they're also excellent for sight-seeing, as some of the city's main streets are closed to cars and buses in the morning and early afternoon. Take advantage of this break in the traffic flow, known as La Ciclovía, by joining the locals on the broad Carrera Séptima, or Seventh Avenue, where you can stroll from north to south, stopping to enjoy the parks and admire the architecture in a way that's not possible on more chaotic days. You'll be in good company with runners, bikers, skateboarders and dog-walkers.
Creative kitchens in Bogota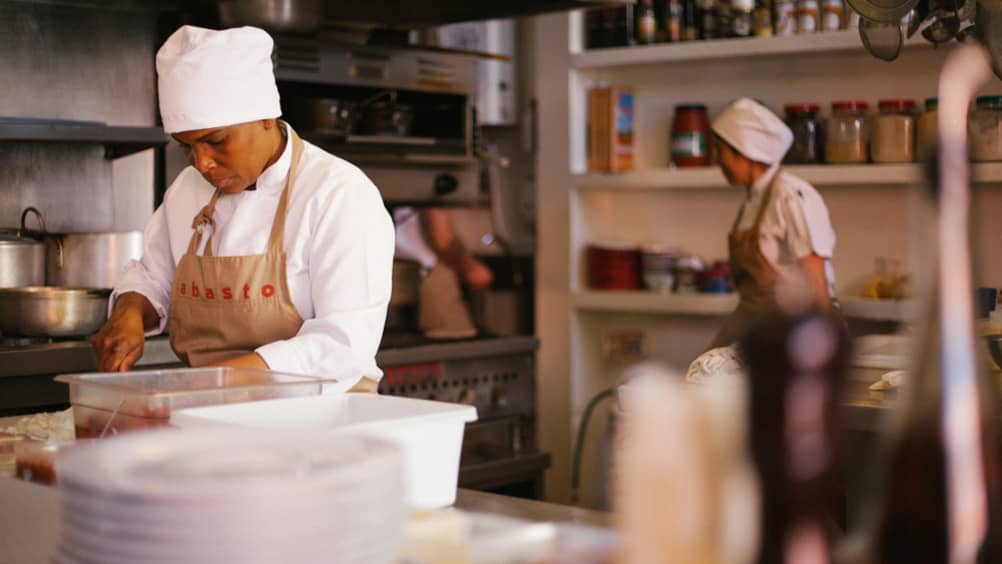 Bogota's food scene is one of the best reasons to visit—the city is blossoming with chef-driven restaurants that are at the forefront of the nueva Colombiana cuisine. Places like the experimental Mini-mal and the farm-to-table Mercado are giving traditional Colombian ingredients a 21st-century twist. The swanky restaurants around Parque 93 are taking luxury to a new level. In the Zona G neighbourhood, just east of Carrera Séptima, chic cafés and bakeries such as Grazia and Masa are ideal for refuelling between sights.
One of the most beautiful of Bogota's many neighbourhoods, Usaquén has quaint buildings, a lively plaza and a bustling Sunday flea market that is a fine place to pick up souvenirs like the traditional woven bolsas (bags) in bright colours. Usaquén is also home to some of the city's best restaurants, including the dining room–cum–gourmet food shop Abasto.
For something more traditional, stop by Casa Vieja for a hearty bowl of Bogota's iconic dish, ajiaco con pollo—a thick soup made from chicken and several kinds of potatoes, topped with avocado, cream and corn on the cob.
Artistic achievements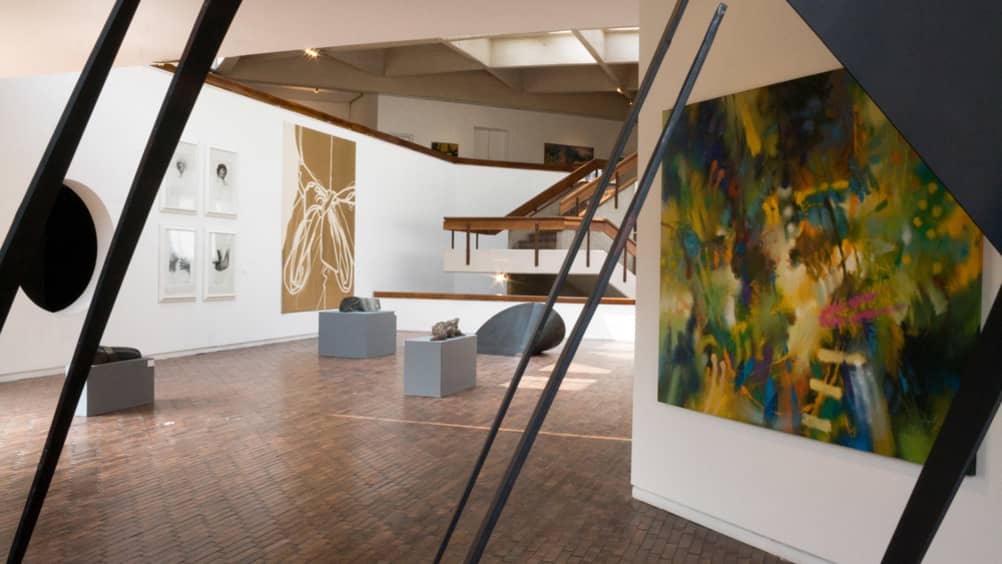 Photography Ernesto Monsalve
Allow time to peek into Museo Botero, home to work by Colombia's most famous artist, Fernando Botero, whose chubby subjects are his trademark. The museum is part of a complex of old houses and new architecture that also hosts the Museo de Arte Moderno de Bogotá, as well as some charming gardens and squares that are ideal sites for resting tired feet.
Graffiti tours of Bogota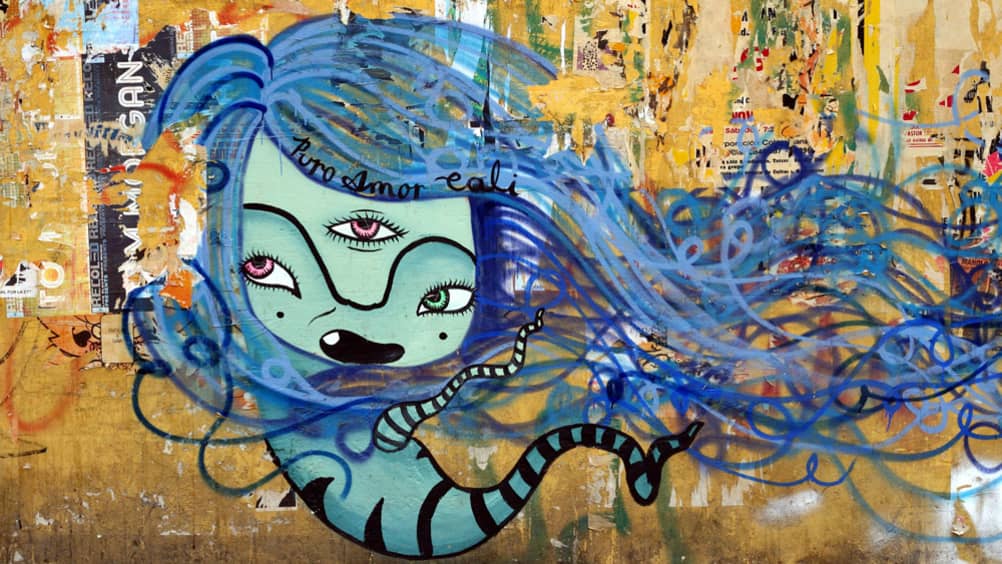 Photography Paul Kennedy / Alamy
One of the most striking features of Bogota is its graffiti—and this isn't your ordinary scrawls on the wall. It's not illegal to paint here, so the street art is world-class, with artists taking their time on beautiful murals with sociopolitical themes, tiny sculptures and stencils, and images popping with colour.
Stroll around La Candelaria to view some of the most thought-provoking displays, or sign up for an artist-led Bogotá Graffiti & Street Art tour that provides great background information and insights into local painters.
High-style shopping and nightlife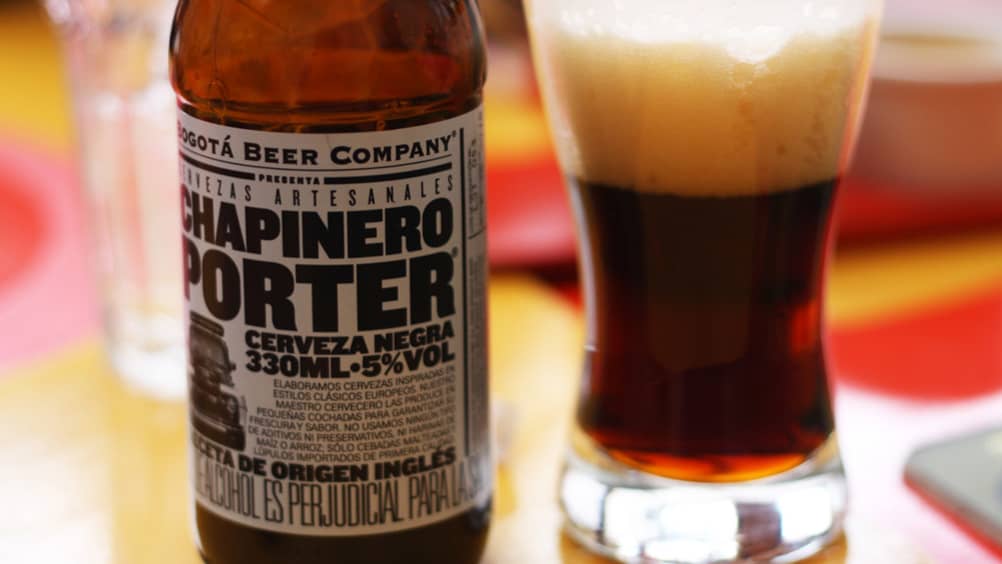 Photography Nadya Furnari
Bogota's Zona Rosa is the city's most upscale neighbourhood, packed with designer shops, high-end malls and cocktail bars where the cool crowd goes to be seen. Spend an afternoon stocking up on high-end leather goods at Andino and checking out local designers on Calle del Sol, then stop for dinner in one of the myriad restaurants in the pedestrianised Zona T, where most seats come with a view of the people-packed street. Grab a locally made craft beer at Bogotá Beer Company, and party the night away with rooftop cocktails at local favourite Armando Records.
Exotic flavours
Colombia has hundreds of varieties of fruit, many of which can't be found outside the country. And Bogotanos love them in all their forms, including fruit salad, ice cream combos, freshly squeezed juice and slices sold by street vendors.
To sample some in their natural form, pay a visit to Paloquemao Market, a sprawling collection of stalls that overflow with exotic shapes and colours. Don't leave without a stop by one of the market's juice bars, where you can mix and match fruits, ice, milk and sugar to make tantalising drinks.
Four Seasons Hotel Bogotá